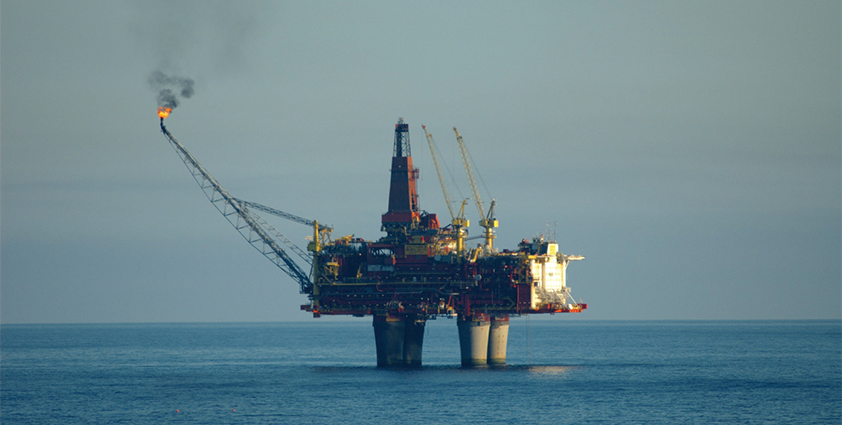 The machinists
Lyngdal Mek. Verksted (LMV) is a specialist engineering and machining company that carries out a broad range of services for clients in the on-and offshore oil and gas industries.
Based in Lyngdal, Norway, the company prides itself on being a preferred and future-orientated supplier that builds and maintains a close relationship with all of its clients while remaining committed to all round competence in as many areas as possible.
Although it carries out work across an enormous range of fields LMV's key areas of focus at present are the overhauling of offshore and commercial production equipment, building and testing drill floor equipment, hydraulics, machining and machine construction, industrial piping, traditional mechanical work and truck and lorry modifications.
Working directly with offshore clients, LMV has considerable experience in the building, testing and overhauling of production equipment commonly used in an offshore environment. The company has experience of both small and large jobs, and regularly maintains and overhauls equipment such as drill floor manipulator arms, upper racking arms/intermediate racking arms, casing fingerboards, tubular feeding machines, catwalks machines and hydraulic winches.
Much of this work involves a number of complex tasks such as construction and completion of equipment, mechanical and hydraulic assembly, de-bugging and testing, flushing, pressure testing and pressure with fully traceable documentation, function testing and modification as required. Of course, to do this kind of work means that LMV regularly invests in the latest equipment and its facility in Lyngdal has hydraulic press machines and power units, calibrated equipment for a range of tasks including particle counting and flow measurement, pipe bending machines, an outdoor test tower for various winches and 6500 m2 of factory floor space.
Hand-in-hand with this type of offshore work is the company's ship repair operations, in which the company takes on any size of project involving any number of ship problems or issues. This can include repairing or servicing everything from the engines through to the hull and other equipment. In this field the business regularly works with many of the industry's leading players, including Western Geco and Schlumberger.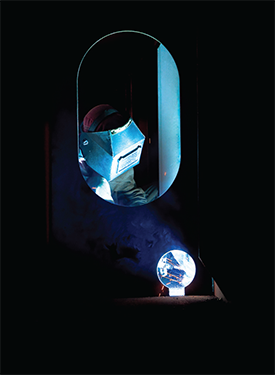 Naturally, as well as overhauling work the company is capable of a range of construction and engineering operations. For example, the company is well known for its skills in the fields of welding and sheet metal work, performing projects in steel, stainless steel and aluminium. LMV employs highly skilled and certified welders with experience of all types of metalwork operations in order to provide the highest quality to its clients.
A large proportion of LMV's service portfolio is based around the company's abilities and experience in engineering operations and theory. In fact the business has a dedicated technical department that has its own engineers and designers that develop and create solutions as and when needed by clients. These engineers use the latest 3D design technology, including Autodesk Inventor 3D and Autocad, as well as SolidWorks. As an extension of this department LMV employs a number of field service engineers who have all of the necessary experience and qualifications but regularly travel to carry out land-based and offshore work worldwide.
Throughout the industry LMV has gained a reputation for its ability to deliver complete solutions and be recognised and chosen due to its quality products and cost effective results. In order to maintain these standards the company places considerable emphasis on the quality of its employees, understanding that success comes with competent and stable workers within all relevant trades that are capable of working to the highest possible specifications.
With such ability, LMV is more than capable of taking on the role of project manager in any of its clients' projects, with its staff regularly being hired by a specific client to efficiently manage an entire development. These dedicated project managers have experience of both technical and administrative work and have expertise and documentation for quality and HSE management.
The LMV workforce currently numbers 70 employees plus contract workers in the trades of hydraulics, machining, certified welders, approved welding leaders, sheet metal workers, industrial pipefitters, plumbing masters, industrial mechanics, technicians and engineers. Reinforcing these quality statements, the business is Achilles qualified and works to ISO 9001, having been first certified by DNV Industry in August 1994.
When it comes to experience few companies can match LMV's versatility and proven expertise in such a broad range of fields. Not only is the company capable of overhauling and maintaining others' equipment it has the ability to engineer, develop and manufacture its own solutions. With such an in-depth service portfolio, LMV is sure to remain an important asset to companies in the industry for many years.
Lyngdal Mek. Verksted AS
Services: Engineering and machining