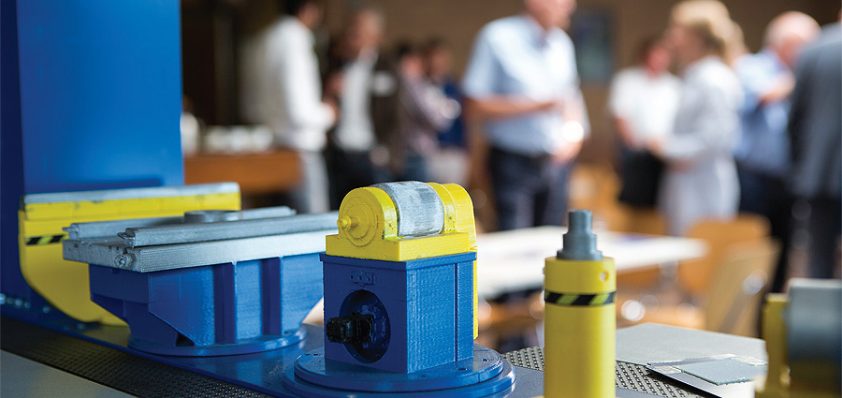 Machinefabriek Van der Ploeg
Dedicated to quality
Born in 1841 as a village blacksmith in Aldeboard, Friesland, today Machinefabriek Van der Ploeg is an ISO 9001 certified supplier of machines and equipment to a wide variety of industry sectors across the globe. Having moved to Leeuwarden in 1956, the company has continuously expanded its operation, targeting growth in areas of big, heavy machinery and construction, and this eventually led to the need for more spacious accommodation. The present site on the Plutoweg in Leeuwarden was occupied in 1981, and covering approx. 20,000 m², this offered ample room to continue to work towards the future.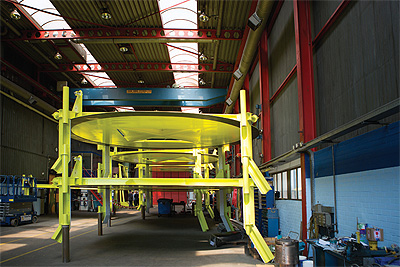 Now part of the Van der Ploeg Group alongside Foma Engineering and Nieland, Van der Ploeg employs 70 colleagues who are each very experienced and knowledgeable, making it very well equipped and able to complete large projects exactly according to customer requirements.
From its high-tech facility, Machinefabriek Van der Ploeg provides access to a multifaceted knowledge centre in the field of machine building, high-quality constructions and materials, hydraulics and operating systems. Working with Van der Ploeg means customers can also benefit from superior processing techniques in the manufacturing process, such as welding and machining.
Van der Ploeg's welders are certified under EN ISO 9606-1 with regard to several welding processes and materials and in total the business holds more than 200 different welding certifications. During production it works with WPS specifications, which are based on certified welding method qualifications, such as EN ISO 15614-1 and ASME IX.
With regards to machining, Van der Ploeg utilises equipment for CNC drilling and milling for parts of up to ten metres and above and 40 tons of weight, but it also accepts smaller, more labour intensive projects in single- or serial production. Furthermore, its capabilities within the CNC machining section combine perfectly with its experience in steel construction.
These technical capabilities combine with an ability to work in partnership with clients, from the design phase onwards. Van der Ploeg can take care of a large majority of the overall implementation process, beginning with the engineering and extending through to the assembly and testing. Indeed, the company has discovered through years of operation, that the earlier in the process that it liaises with clients, the more they will profit from its experience and strength in innovation.
Given the extensive range of its experience, it is no surprise to learn that Machinefabriek Van der Ploeg's products can be found in the offshore, defence, energy technologies, steel, machine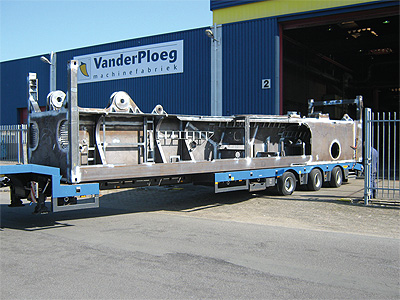 building, food and renewable energy like offshore wind. As John Spruitenburg, general manager of the Van der Ploeg Group explained, the company really focuses its attention on three main areas: "We specialise, nationally and internationally, in building complex and heavy constructions for the offshore, industry and defence sectors," he said. "Our factory is very efficiently (LEAN) and conscientiously organised in order to be able to consistently meet the demands of our customers."
Focusing on offshore, this industry sector demands the highest quality designs and manufacturing equipment with industryspecific application materials, complete traceability, production manuals and recognised test methods. Van der Ploeg is able to meet the needs of these clients thanks to the experience in rigorous and specific welding processes and similarly complex cutting already mentioned. The complete process is also subject to a strict time schedule and control of international test centres – Van der Ploeg's products leave its factory almost exclusively under certification, and it can offer DIN EN-ISO 3834-2, DIN 2303 Q2 BK2 and meet the requirements of VCA.
Thanks to this guarantee of exemplary quality, Van der Ploeg has relationships with a host of recognised offshore industry names – for example, it has worked with Heerema Marine and Bluewater, as well as Ulstein, and recently completed a major new contract for Van Oord Ship Management. This contract saw the organisation manufacture a state-of-the-art piece of equipment for the new Van Oord subsea rock-dumping vessel Bravenes that is currently under construction in China. The crucial parts – carousels and bucket loaders – were a challenging assignment and as John explained, required a close working relationship with all parties: "This could only be successful through an intense co-operation with various business partners, amongst whom was Ulstein Engineering. But it really was a perfect construction," he stated. Two carousels with accessory loaders for the new fall pipe vessel have now passed the Factory Acceptance Test (FAT).
"It is great to participate in the making of such a revolutionary and innovative product. We always seize an opportunity to turn a challenge into a success," he added.
What made this project so successful was Van der Ploeg's dedication to putting the requirements and demands of the customer first, identifying them and acting accordingly. Its mission is always to create maximum added value for its clients through professional application of core values: reliability, quality, innovation and versatility.
As the company's website states, it is Van der Ploeg's philosophy that the quality of its products is always the lead factor. 'The client receives what he has paid for, it will conform to all specifications and requirements and we deliver the required result without delay,' it says. Thanks to this approach, the future for Van der Ploeg looks set to be filled with more successful contracts and satisfied clients well into the future.
Machinefabriek Van der Ploeg
Services: Equipment builder