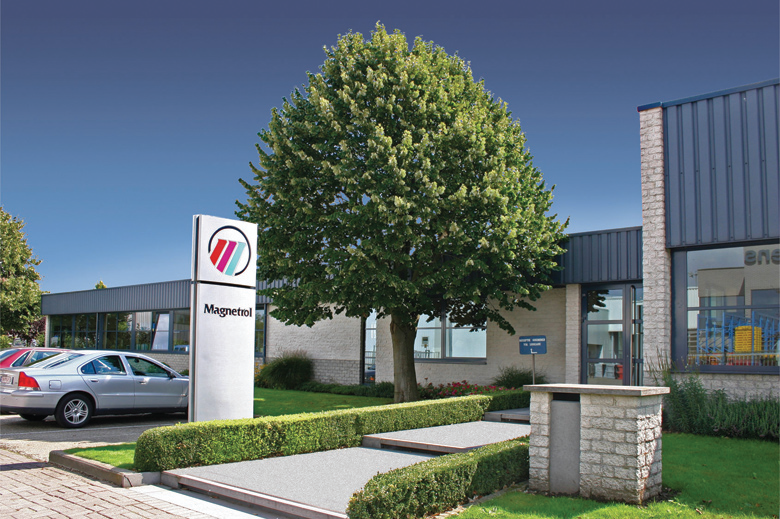 Magnetrol International NV
On another level
For more than 75 years Magnetrol has been the leading name in the design, development and manufacture of advanced solutions for measuring levels and flows of different substances.
The company, which serves clients in industries worldwide, prides itself on the experience within the business, and on developing close relationships with its customers in order to achieve the optimum solution to any problem or requirement.
Magnetrol is active across the globe, but European Oil and Gas Magazine recently spoke with Johan van Wesemael, who is marketing manager at the company's site in Belgium. "Magnetrol International started in the 1930s in Downers Grove (near Chicago), in the US, as Schaub Engineering," he highlights. "Over 40 years ago the name changed to Magnetrol (Magnetic Control) and the company decided to have a production unit installed in Zele, Belgium. Out of this site Europe (including CIS), the Middle East, Africa, India and Pakistan are served. The overall aim of the company is to provide solutions for level and flow measurement on a worldwide scale."
As previously mentioned, one of the important factors in Magnetrol's success is its expertise in its field, and this is something that Johan is keen to reiterate: "One particular strength of Magnetrol is the size of company.
For example, our product range is not as big as that of our major competitors, which are supplying level and flow measurement devices as well as temperature measurements, pressure measurements, density measurement solutions and other related equipment. Having this difference gives us the ability to be real specialists in the field with an in-depth knowledge of each of the products."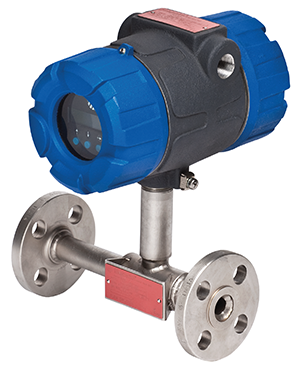 Having this ability makes Magnetrol a clear choice for many leading players in a number of industry sectors: "Around 50 per cent of our customers are in the oil and gas industries, 20 per cent in the power industries, 20 per cent operate in the chemical industry and the remaining ten per cent of our work goes to 'mixed' customers active in a myriad of industries. At Magnetrol we really believe that close customer contact is a true must in our case, since our products need to be mounted exactly in line with the customer specifications. From our side we must understand the exact application, the medium (water, oil, alcohols etc.), pressure and temperature. In addition it is also vital to understand what safety levels the installation has to comply to. We have the possibility of supplying explosion proof and intrinsically safe devices that can be used in SIL2 and even SIL3 environments."
Magnetrol currently has a range of various products and solutions that are suitable for a number of applications. These include:
Guided wave radar: a radar signal is guided down a probe – total level and/or interface can be measured
Non contact radar: measuring the elapsed time between sending and receiving a signal – level and flow in an open channel are measured
Float and displacer switches: based on the buoyancy principle and offering up to three different switch levels with one device
Displacers: capable of carrying out continuous level measurement, density control and interface measurement
Flow and level switches: uses ultrasonic technology to accurately determine levels
Thermal dispersion switches: accurately measuring a temperature difference between two sensors allows to determine flow or no flow activating a switch
Thermal dispersion gas mass flow meters: based on thermal dispersion to measure gas mass flow
In Belgium Magnetrol has its own highly skilled engineering facility that is responsible for many of the company's latest innovations, as Johan explains: "A very important part of our business are the engineering and factory sales departments in Zele. Here we have highly trained engineers who are able to help with applications, trouble-shooting when needed, and also help to commission the start-up of new plants or restarting after maintenance for example."
As Johan mentions, innovation is key to Magnetrol with the company regularly introducing new products as well as modifying and updating its existing solution range: "Magnetrol aims to improve the performance of its products on a continuous basis. We will be launching an upgraded mass flow meter for gasses (Thermatel TA2), which will be released soon. This is a newer version of the product with some new features including new sensor design, multi-lingual backlit display, the ability to measure two different gasses at different flow rates, and two outputs are possible.
"The advantage of this upgraded device can best be explained using an example," he continues. "In the oil and gas industry there are flare gasses and increasing numbers of companies are looking to minimise the flaring, recuperate some of the gasses and have the ideal mixture going to the flare tower. With the upgraded device clients will now have the ability to measure two different gasses going through the same pipe, which is a big advantage."
With such an emphasis on innovation and development it is inevitable that Magnetrol will remain the leading players in the field of level and flow measurement technology for the foreseeable future. And while industry developments produce new challenges in terms of technology and development, it is this exact environment that the business thrives in. For Magnetrol, effectively meeting its clients' requirements with the best possible solution is the key driver behind its continued success.
Magnetrol International NV
Services: Level and flow control instrumentation