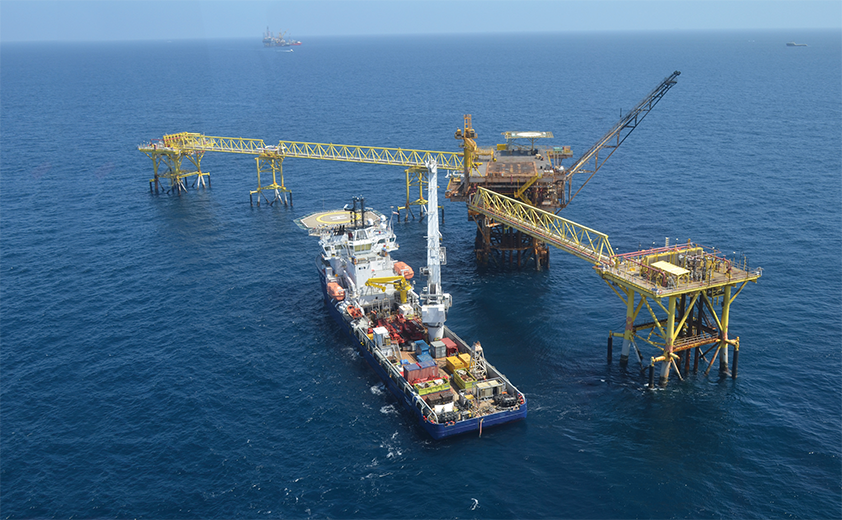 Decommissioning differently
Mammoet is the world's leading tailor-made heavy lifting and multimodal transport solutions specialist.
Its core business is the transport, shipping, installation, and removal of heavy or large objects, to and from any location, onshore or offshore. As a recognised leading contractor in heavy lift and transport, and wreck removal and salvage, the company is also confident to develop the same presence in the decommissioning sector.
In the past such activities were predominately serviced through Mammoet Salvage and its subsidiaries for offshore projects, or the heavy lift side of the business, but at the start of 2013 the Group took the decision to create a separate decommissioning entity that was better aligned to what the industry needs. As such, Mammoet Decom was born to solely focus on the decommissioning and removal of offshore installations such as platforms and pipelines.
"Our approach to the decommissioning industry is indicative of that of Mammoet in general in that we identified that no two platforms or installations are the same," elaborates Jelle Lanting, general manager of Mammoet Decom. "Many may have similar characteristics in terms of often being built on a steel jacket and with a topside, but there are so many factors playing a role in considering the best option for removal that we felt decommissioning was another sector which is often not best served with just one tool."
Decommissioning is still quite a young market, and as such is being approached in quite a conservative manner by many in the industry. This means that most platforms are removed with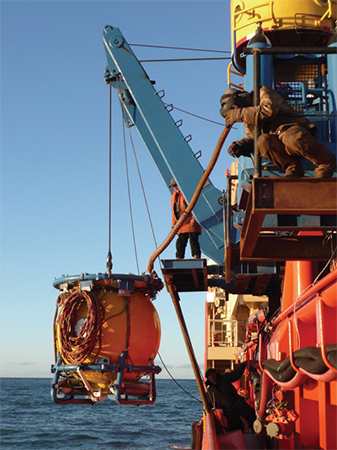 the same types of heavy lift vessels that were used in the original installation. "Our approach is quite different compared to what is usually done in the market," confesses Jelle. "Our techniques are used cross-industry, as opposed to having a fixed approach to either heavy lift or salvage, and as such we opt to build a custom solution tailored to each project through a configuration of our different types of equipment and tools.
"We do have a standard kit of floating and lifting equipment, but often what converts this from just equipment into a solution is a small amount of investment into steel work or additional development for example. Quite often though the cost of this is not so high that it cannot be borne by one project, and in fact, creating a job-specific solution can be more economic than using a large heavy lift vessel," he continues.
Each job starts with an inter-office brainstorm where Mammoet Decom can draw upon the different expertise of its marine engineers, structural engineers, naval architects, and project managers. "Decommissioning projects often have long lead times from project initiation to contract award, so we usually work to develop three or four high level methods, and then try to bring these together into one optimal solution. The result of this is a practical and workable method that is often quite low-tech and therefore less vulnerable in the field than a high-tech engineered solution," notes Jelle.
As a market leader in its core business segments, Mammoet's growth is somewhat limited within those areas, therefore the decommissioning sector presents a prime growth opportunity. "We are taking two different approaches to these projects," highlights Jelle. "There are some opportunities where I believe Mammoet Decom can contribute to more effective and efficient decommissioning as a main contractor, and there are others where we are discussing just a small scope of the works where we can deliver a smart solution. Our approach may mean we cannot serve the entire market, as in some cases a heavy lift vessel will be the best tool for the job, but for certain applications we can undoubtedly offer a cheaper, faster, and better method."
Although the Mammoet name certainly helps to open doors for Mammoet Decom, the challenge now is for this division to establish itself outside of the shadow of this larger Group entity. "We want the market to recognise us as a decommissioning contractor that is taking a smart look at decommissioning," concludes Jelle. "Our approach may take operators out of their comfort zone, but we hope to demonstrate that the techniques of other industries can also be proven for the offshore sector as well.
"I want to innovate the decommissioning industry a little bit, and try to widen the possibilities of how these activities can be done. What has been seen quite often in the recent past is that a lot of decommissioning tenders are written with the focus on removing a platform with a heavy lift vessel, and that makes it quite difficult to come up with an approach other than a heavy lift vessel. If we can inform the market that there are alternative ways of removing their installation that would be a big benefit. This is what I want to achieve because I truly believe that it will have a favourable effect on decommissioning costs and planning."
Mammoet Decom BV
Services: Decommissioning, removal and transport projects