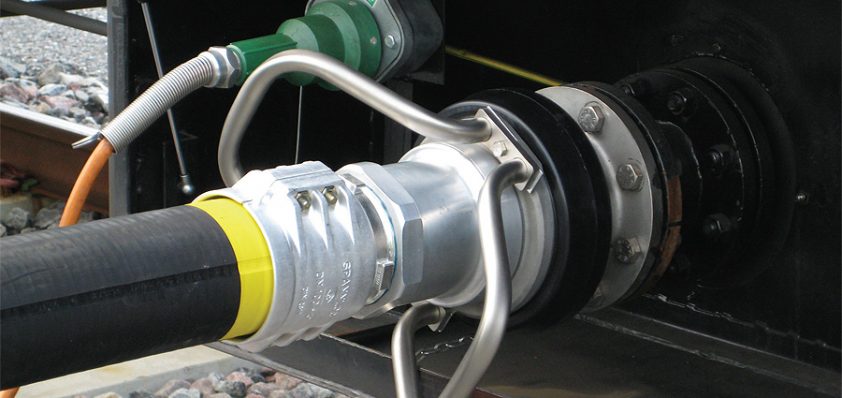 Kill the spill
Mann Tek, a Swedish independent company located in Mariestad, is a leading producer of dry disconnect couplings.
Established in 1997, the company now offers its clients customised solutions for their specific requirements. Its couplings are used when handling any liquids, chemicals or gasses in a situation where leaks can be both expensive and dangerous. Mann Tek also offers dry aviation couplings, dry gas couplings, safety breakaway couplings, aluminium ball valves for petroleum handling and swivels.
Markus Backstrom, deputy managing director at Mann Tek, discusses the business and its distributors: "Our products are used to connect and disconnect hoses and pipes without spillage, this is our main speciality. The company has grown a lot in the last five years, with an annual growth of around 30 per cent. We sell our products to distributors worldwide, about 90 per cent of our sales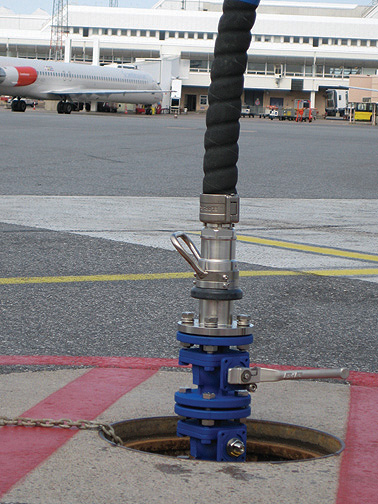 are in export. Our main distributors are in many different market segments, and our most important distributor is Elaflex; a Hamburg-based refuelling equipment corporation, with daughter companies in many countries across Europe."
The company operates in a wide array of business segments including aviation, chemical, container, liquefied petroleum gas, military, offshore, rail tankers, and tank trucks. Markus expands: "We are present in a lot of different product groups and our main merchandise is dry disconnect couplings; they are used in a lot of applications, but right now the most important one is chemical handling. With regards to chemicals, there are a lot of dangers associated with disconnecting pipes and hoses. Our coupling systems are also used in the loading and unloading of chemicals brought to factories on trucks or trains. We have found that presently all of the chemical companies in Europe are working together in standardising how to unload and load a rail tanker or a tank truck, so that a truck can go to any factory and use the exact same coupling system. Such as, Brussels-based Cefic, an organisation that has now decided to use our coupling system when handling ethylene oxide, which is a very common chemical for production of plastics. This is a very important development where all of the big companies are coming together to find a universal coupling for the handling of chemicals.
"For the chemical companies that need to handle very dangerous materials, for instance strong acids, we have developed couplings using extreme materials that can be used for such applications, such as composite plastics PEEK and polyvinylidene fluoride (PVDF). In using such materials we are able to handle sulphuric or hydrochloric acids; we are the only company that can do this at the moment, which is a very big advantage for us. We have a lot of companies interested in this at the moment, but it is currently in the early stages."
Mann Tek produces and designs the broadest variety of dry disconnect couplings currently available on the market, all according to ISO 9001:2000, PED 97/23/EC category II standards, assuring the highest levels of safety and quality are applied. Markus discusses how the company maintains high levels of quality, with regards to its products: "We always have more than one subcontractor that produces components and our production is based around them, allowing us to double our capacity. We are also moving very fast as a business, and so invest in production in several places, allowing us to switch between them easily."
The implementation of successful management skills at Mann Tek has been recognised through several nominations, such as the Triple A credit ranking by Soliditet, part of the D&B Worldwide Network and the title Super Company of the Year, two years running, given by the Swedish financial magazine, Veckans Affärer. Markus comments: "The awards prove that we have grown over a long time with stable growth. We received the award through our financial figures, showing that the company is growing strong and highly efficient in production."
Markus concludes, explaining where he sees the business developing: "Currently we are mainly growing organically, through increased output and sales. In the future, however, we are hoping that we will use our couplings for liquefied petroleum gas (LPG); for this we have now developed a complete product range to handle LPG, with couplings from one to four inches. We are expecting a high growth in the future within this market sector. The range is now ready and we are doing trials at the moment. Our hope is that the industry will decide these couplings should be used for LPG handling, the same way as it did with chemical couplings. Currently there are no special couplings available in this field, very old equipment for loading and unloading is being used, resulting in a loss of LPG every time they connect and disconnect. We believe that our solution will be the future.
"Bearing in mind the current financial crisis, we are very careful not to be too presumptuous with our forecasts, although so far it has not had an impact on us. We do, however, respect that the crisis may affect our business area eventually. Nevertheless, the need for couplings is appearing in more and more industries, where they do not have them at the moment. This means that our market will continue to increase, so next year we are still expecting to grow and expand successfully."
Mann Tek
Products Couplings