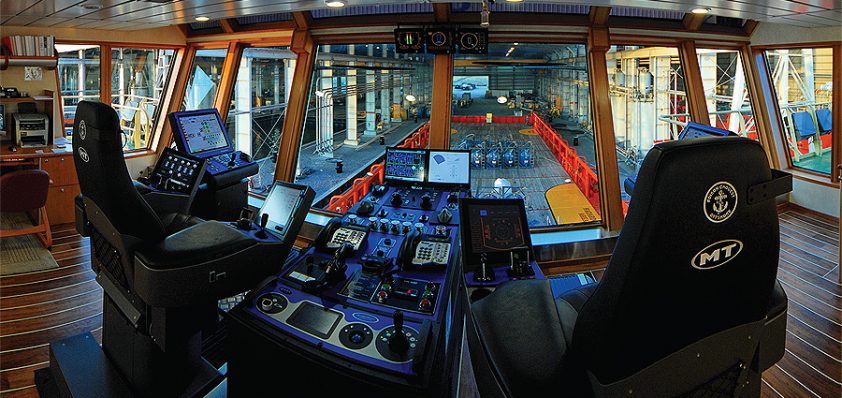 Bridging the gap
Since it was established in 2002, Marine Technologies (MT) has become an industry leading company in the development and manufacture of control systems for offshore vessels.
The company has offices in America, Singapore, and Norway to serve its different market segments and geographic regions. The company's main office is located in Mandeville, Louisiana, in the centre of offshore activity for the Gulf of Mexico.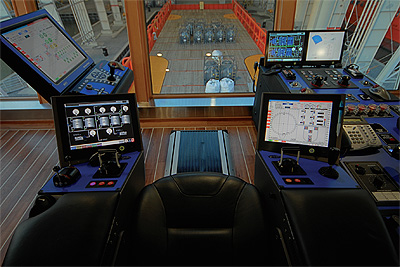 The business was established with the objective of developing control systems, especially dynamic positioning (DP) systems for offshore vessels, based on the latest technologies available in the market. "Our core business consists of DP systems and integrated bridge systems (IBS)," explains MT's vice president of business development, Frode Klepsvik. "Our main market is the offshore sector, but we have recently developed a business branch within communications. In this area we deliver end-to-end netline communication systems to the shipping and offshore markets. This service includes technology and communications band services, as well as other content, such as weather services, video services, and entertainment. A further new development on the communications side is the establishment of a global coverage network. We are also introducing a brand new antenna for our satellite communications, which is based on carbon fibre making it very light and easy to handle with a high performance level. These new products have been through extensive tests, and we are now very excited about releasing them into the market."
Within the business segment of IBS, Marine Technologies has developed an advanced bridge control system known as the Bridge Mate. Its design is based on a number of identical, multi-functional workstations that independently control each of the necessary applications on the bridge. This means that Bridge Mate is capable of controlling more than ten applications such as radar, ECDIS, conning, CCTV, and common alarm system. It differs considerably from the traditional model of an integrated bridge, where one computer would be required for each application.
The design is intended to optimise the human-machine interface, allowing for different information to be entered depending on the type of operation at hand. All applications are readily available on any multi-function workstation (MFW), which gives the operator unique flexibility.
MT also offers secure satellite communication solutions for remote diagnostic and monitoring of bridge system functions. This enhances operations and enables more cost effective system maintenance. Frode elaborates: "We have type-approved the overall concept to be at least in the 0AW class division, which includes automatic control so that's a notable achievement for MT. Satisfying all the necessary parameters has been quite a thorough process, so we are very pleased that we have accomplished this."
At the start of 2009, MT was involved in a major project with Wavefield Inseis to equip the company's most recent addition to its seismic fleet, the M/V Geowave Voyager. MT supplied the vessel with a totally integrated bridge system, including a joystick seismic tracking system with speed control. The Geowave Voyager is a 93 x 22 metre large capacity 3D vessel, equipped with the latest seismic technology. It is capable of towing up to 12 streamers, having successfully completed its sea trials at the beginning of March 2009 and is now in charter operation. Frode describes the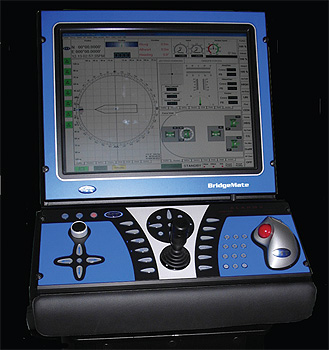 project: "The system we delivered for this project adheres to the strictest international requirements and is based on a multi-function console concept. It incorporates a high level of flexibility within the operating system to configure the bridge in a way that is suitable for the operator. The supply of this equipment is considered to be a very important reference project for MT."
A crucial aspect in many of MT's developments is the consideration of crew comfort on board the vessels it equips, as Frode explains: "Within the shipping industry today there are certain aspects that arise, and one of the most significant is crew retention. The welfare of those on board a ship is becoming increasingly important, and communication and effective equipment is vital to this. We think that our communication products, alongside the advantages that IBS and DP systems offer will make a very attractive prospect to ship owners and operators."
The growth of MT in the past has relied on its pioneering attitude and expertise, and Frode expects this to continue in the coming years: "We are a small, relatively young company that is just establishing itself in the market with some novel technologies. At the moment everyone's seeing the slowdown in the marketplace, but at MT we are fortunate that we are a small company with activity going on in several different areas. On the communications side we are just at the beginning and I believe that we will see significant growth in the future. In the coming years, we will be focusing on the offshore market and on the medium to high-end commercial shipping market. This goes for communication and IBS, and there will soon be more ships carrying out critical manoeuvring that will require some kind of DP functioning onboard.
"As for the business in general, it's always difficult to establish what the future will hold, but I think that we will see considerable growth throughout the company. This will be due to the projected growth in all our market areas, the DP, IBS and communications. I'm now trying to judge the reaction of the markets to the recession and the trends that will emerge as a result. At this juncture, communications seems to have become a critical area for many companies, especially relating to crew retention with respect to quality of life aboard the ships. We also need to make the whole system more efficient from a maintenance and service perspective, and for that you need good communications, which we are rapidly developing."
Marine Technologies LLC
Products: Vessel control systems