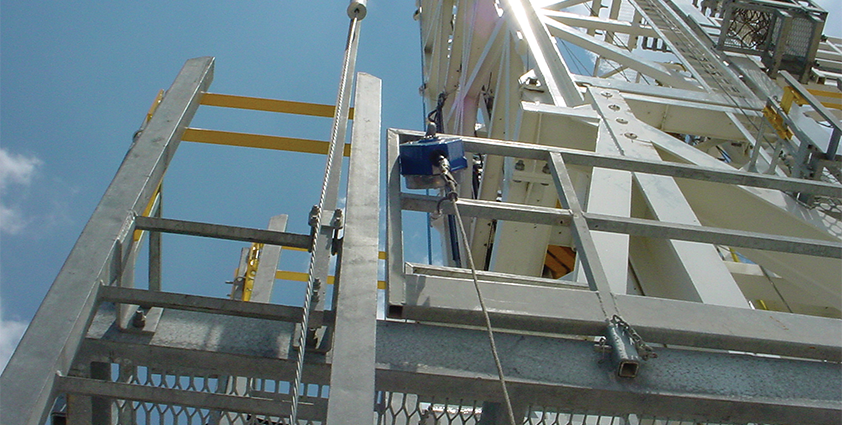 Green cleaning
With the potentially dangerous nature of the offshore and oil and gas industries well known, it is vital that every aspect of operation is addressed from a safety standpoint – from production processes and equipment right down to the type of cleaning product.
These products need to be safe to use, both by personnel and for the environment, as well as effective at removing difficult industrial waste and by-products such as grease and oil. Masava Kemi Aps understands the needs of this market and has become a leading specialist in the development and manufacture of environmentally friendly cleaning, degreasing and disinfectant products for the oil and gas, marine, and offshore industries.
A family enterprise, Masava Kemi was founded in 1970 by the father of current managing director Michael Schmidt. The company's production facilities, laboratories and offices are located in Denmark but Masava Kemi maintains a global position with distribution offices in Scotland, Texas, Hong Kong and Norway. Over its 40 years of operation Masava Kemi has been at the head of the development of environmentally friendly chemical products. This was recognised by the Danish Environmental Protection Agency and municipality of Odense, when Masava Kemi became the first chemical company certified as 'Green Label Compliant.'
Masava Kemi's products contain no petrochemical solvents, do not give off poisonous gases so can be used in closed rooms, are not inflammable, are fast separating according to IMO and can be used in an oil separator. They are also certified and approved according to the Harmonised offshore Chemical Notification Format (HOCNF), Chemical Hazard and Risk Management (CHARM) model and the Norwegian Environmental rules. This ensures that Masava Kemi's products are safe and fit for purpose, as well as compliant with environmental regualtions.
The company has specifically developed five main products for the offshore industry – the Masava Offshore Cleaner, Masava Rig Cleaner, Masava Max, Masava Tank Cleaning, and Masava Oil Spill Dispersant. The newest development is the Masava Max, a heavy duty degreasing rig wash, which is ideal for all offshore heavy cleaning operations. It is also the only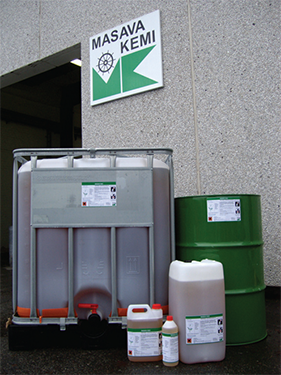 product made for the offshore industry, which has been awarded the European Ecolabel flower mark identifying it as an environmentally friendly product. All products bearing the flower logo have been checked by independent bodies for compliance with strict ecological and performance criteria.
The Masava Max is an effective water based alkali degreasing product, specially developed for use on ships and drilling rigs in the Norwegian part of the North Sea. It can be used anywhere that oil, grease and other dirt needs to be removed from floors, walls, carpets, machinery including parts, filters and other surfaces that can withstand water. Masava Max can also be used as a detergent to clean work clothing and to wash down surfaces prior to painting. The product specifically meets the newest international standards for degradability and discharge into sea environments.
Amongst the other products in the range is the Masava Tank Cleaning product, which has strong grease and protein dissolving properties, and is therefore well suited for cleaning within the food industry including floors and walls, machinery, stainless steel and plastic items. The product also prevents lime settling on the cleaned surfaces. The Masava Max, Masava Rig Cleaner and Masava Offshore Cleaner can be used with an oil separator. As well as the offshore industry, Masava Kemi also produces a range of cleaning products for the public service market, cars, boats and caravans, and other industrial applications.
In 2009 Masava Kemi moved to new facilities in Svendborg, Denmark following the great success of the Masava Max product. A former aluminium foundry, the site offers increased space including 2000 square metres of brand new production and storage facilities, and 400 square metres of laboratory and administrative space. The facility is staffed by 37 personnel and enables Masava Kemi to increase its production capacity in line with greater demand. Key to Masava Kemi's continued success is its strong and long-lasting relationships with its suppliers, many of which are major eco-friendly companies.
Looking to the future Masava Kemi is keen to expand its global network particularly within Brazil, China and Australia. With the spotlight continuing to shine on environmental issues across all industries, demand for Masava Kemi's products is growing. This is due to the company's ability to produce increasingly environmentally friendly products without compromising on effective cleaning ability. It is this approach, which has enabled Masava Kemi to continuously innovate new cleaning solutions that genuinely address market needs, and to maintain its leading position as the green revolution continues its clean sweep.
Masava Kemi Aps
Products: Environmentally friendly cleaning