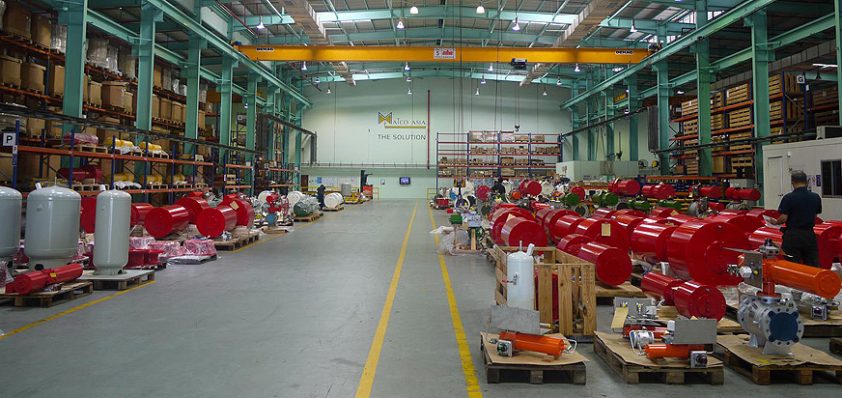 Surging ahead
Established in 1981 as the first Asian-based valve automation centre for Bettis actuators, Matco Asia provides a comprehensive service of mounting, calibration and testing of valves and actuators. With over three decades of experience within the oil and gas industry, the company has grown to represent a market-leader in the actuator and valve automation sector that incorporates a network of professional supply, distribution and representative firms across the South East Asia region. Matco Asia also plays an active role in the promotion and distribution of valve and actuation equipment through the engineering and supply of technologies to a diverse spectrum of industries including the petrochemical, chemical, pulp and paper, water treatment and process sectors.
The company was last profiled in Energy, Oil & Gas magazine during November 2013, at which time the company reported continued growth and the award of several new contracts, including a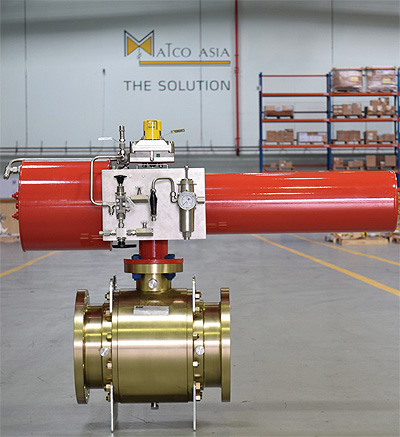 three-year service contract with Petronas Carigali Vietnam (PVCL). Although the company has remained strong during the subsequent years and continued to be awarded the contract of supplying all the actuated valves packages for Chevron Thailand Exploration & Production ( CTEP ) the depressed price of oil and its impact on global oil and gas operations has had a knock-on effect on the business. As such Matco Asia has implemented a strategy of further diversification while developing additional value adding solutions within its existing business. "The impact of the low oil price has had a significant effect on everyone operating within the oil and gas industry and Matco Asia is no different, however we as a business are not resting on our laurels and are actively looking to diversify into other industries. These include the pharmaceutical and power plant industries, as well as other sectors relating to energy infrastructure," reveals CEO, William Fong. "Just as significant for the company is further value creation, through the development of new systems and competencies with the objective of creating a brand new product or service to differentiate Matco Asia from the competition. For example we have recently enhanced our service offering by introducing high pressure testing facilities, which is something that has been greatly appreciated by our clients."
The Matco Asia high-pressure gas testing facility is a state-of-the-art resource that is fully capable of pressure testing valves with capacities including hydro testing up to 20,000 psi; gas testing up to 6000 psi with portable blast proof wall; and flange testing with ASME of up 30 inches and all API sizes. The test centre includes four CCTV cameras and recording equipment, which allows both customers and inspectors to witness pressure testing from a safe distance and to record testing for future reference. This also enables Matco to provide clients with visual documentation of their products being tested, which enables them to order from Matco Asia with the complete peace of mind of knowing that the product is tested and up to the job at hand.
The integrated valve automation packages provided by Matco Asia are specifically designed and assembled efficiently and reliably to suit the customer's control loop requirements. These packages are fitted to existing valves and extensively tested, calibrated and warranted by the company's valve automation experts. To ensure that the company is able to provide an excellent level of customer service, Matco Asia also manages its own strategically located valve automation centres (VAC) that allow it to provide services when and where they are needed. These VAC facilities provide access to the company's complete product line and offer a broad variety of services, as well as a broad variety of automation solutions for virtually any valve. In addition, Matco Asia works in collaboration with a global network of authorised manufacturers and distributors that augment its own facilities.
This global support means that Matco Asia is always on hand to deliver a series of value adding services that support valve and automation implementation. For example, clients are able to schedule actuator maintenance during plant shutdown periods or other convenient times. The company's technicians work according to the customer's scheduled downtime to provide a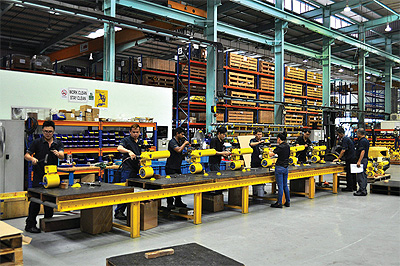 comprehensive preventative maintenance programme. Matco Asia is also able to provide an extensive retrofit package, which allows the customer to modernise their plant facilities for increased efficiency, better control, easier operation or improved security of all types of valves and dampers. The company ensures that its technicians visit the client's site to discuss the necessary requirements and take measurements where appropriate before installing and commissioning actuators on location.
During 2014 Matco Asia also began the implementation of its A3 problem solving methodology – a structured problem solving and continuous improvement approach first employed at Toyota in Japan. This provides a simple and relatively strict approach that systematically leads to problem solving solutions and is commonly employed by lean manufacturing practitioners. "Essentially through A3 we identify any existing problems and utilise an eight step column structure that visualises the problems and the required steps to solve them," William explains. "Problems are identified by both clients and Matco Asia staff and representatives from all departments within the company are encouraged to participate and offer solutions, which are then checked to ensure that the solution is effective and sustainable."
Throughout its history, Matco Asia has developed a trusted reputation with clients operating within a broad base of industries. During May 2016 the company celebrated its 35th year in operation, representing a significant milestone for the business as it continues to move forward and develop into new markets. "Not many companies can remain profitable within the same area for 35 years and this is something that we are very proud of," William concludes. "Our strength comes from our ability to be flexible in a way that giants in this field are unable to, as we are able to implement changes at the last minute if required and deliver excellent designed solutions to the client."
Matco Asia Pte Ltd
Services: Actuators, valve automation and engineering