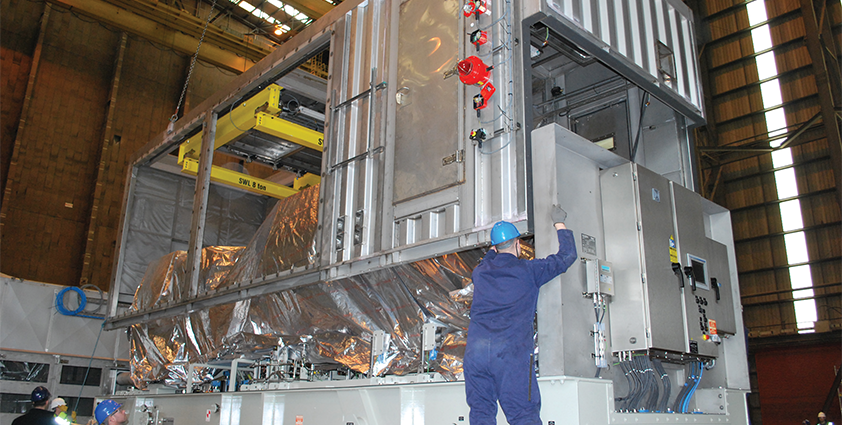 Investing in the future
With over 40 years experience to its name, Mech-Tool Engineering is a recognised specialist in the provision of turnkey fire and blast protection, modular, and acoustic solutions to the oil, gas, petrochemical, nuclear, and renewable markets.
Although the business is particularly strong in its home market of the UK, Mech-Tool Engineering has continued to gain international clients due to the specialist nature of its expertise.
As activity levels begin to pick up across major industries, Keith Bell, managing director of Mech-Tool Engineering, explains how the business weathered the more difficult conditions of the global recession: "Our strategy for this period was to continue to concentrate on our core business units – modular, acoustics, and fire and blast walls, as well as developing our contacts in emerging overseas territories. Equally, we placed more focus on those areas where we knew there was the potential for activity within the difficult economic climate. In particular we were successful with a major bid for Worley Parsons in Houston, and as a result of that established a separate business unit to handle this one contract. At a value of approximately £10 million this was the largest single contract the business has ever been awarded."
Certainly 2011 has started on a positive note for the business, with Mech-Tool Engineering gaining several key contracts within the last month, totalling approximately £1.6 million. "A lot of projects had been delayed due to the economic situation, but its fair to say that activity levels are much higher than this time last year. Two new contracts we have secured is the supply of LER modules for Atlas Copco and Cameron, both of which are new customers for us. We have also been successful in securing work with Boustead International Heater Ltd for a series of silencer products, which provides an exciting opportunity for developing a long term relationship with this relatively new customer," highlights Phil Dunn, business development manager.
Whilst Mech-Tool Engineering is keen to strengthen its international credentials, the nature of the company's portfolio means that it remains impractical to deliver certain products from the UK to Asia due to clients' project lead times. In order to become more competitive in securing work outside of the UK, Mech-Tool Engineering has established a licensee operator in Malaysia, which covers the company's activities in the Singapore and Indonesia regions. Alongside this, Mech-Tool Engineering is also investigating the potential of establishing further licensees in Korea, Kazakhstan and Brazil due to their emerging oil and gas developments.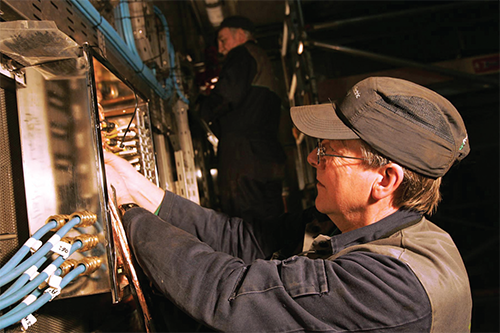 Mech-Tool Engineering is also investing heavily into its capabilities closer to home, including the manufacture and design of jigs and fixtures for its range of fire and blast wall, and heat shield products. "We have retested all of our heat shield products, as well as improving the design, and at present have one of the best products, in terms of certification, in the world. We have also developed, tested and brought to market a new breed of flexible fire protection designed to be fitted around valves, actuators, and vessels, which offers up to two hours protection of the equipment in the event of a hydrocarbon or gas fire," describes Keith.
At a value of £500,000, the most prominent investment has been into an 800-tonne Ermaksan CNC press brake, supplied and installed by AFM Europe. Offering a combination of 800-tonne pressing strength up to a maximum width of seven metres, this is believed to be the only press of its specification in the UK. Whereas the company's previous pressing capabilities had required the outsourcing of a large share of this work, Mech-Tool Engineering now is in a position to process almost 100 per cent of its product range in-house.
Partly driven by the upcoming work in the oil and gas, nuclear and renewable energy markets, this investment helps to strongly position Mech-Tool Engineering for this. "The offshore renewable market is one focus for the future," notes Phil. "At present this sector is currently gearing up for round three in two to three years time, where we anticipate there will be activity that Mech-Tools can get involved in. Additionally we see the nuclear decommissioning and new build markets as prime opportunities for the business.
"Whilst there is this huge activity to look at in the future, experts within these markets believe that the UK supply chain will not be able to cope with the demand for services. At present our facilities at Mech-Tool Engineering are probably running at 60 per cent capacity, so there is certainly the scope for the business to secure substantial work load in the coming years and to continue to grow."
As a business, Mech-Tool Engineering already has some experience in this market having completed a major modular nuclear decommissioning project for Balfour Beatty. This was assembled utilising a mock-up of the facility that the module is to be attached to, right down to replication of the crane and roadway. This unique approach enabled Mech-Tool Engineering to essentially deliver a 'plug and play' unit of the highest quality standards.
With this in mind, Keith concludes: "Our plan is to ensure that we are in a position to win as much work as we can in these sectors, as well as establishing ourselves in the emerging overseas territories. We place an emphasis on improving our bottom line profitability, which in turn enables us to carry on investing into new product development areas for the future."
Mech-Tool Engineering
Products: Fire, blast and acoustic protection