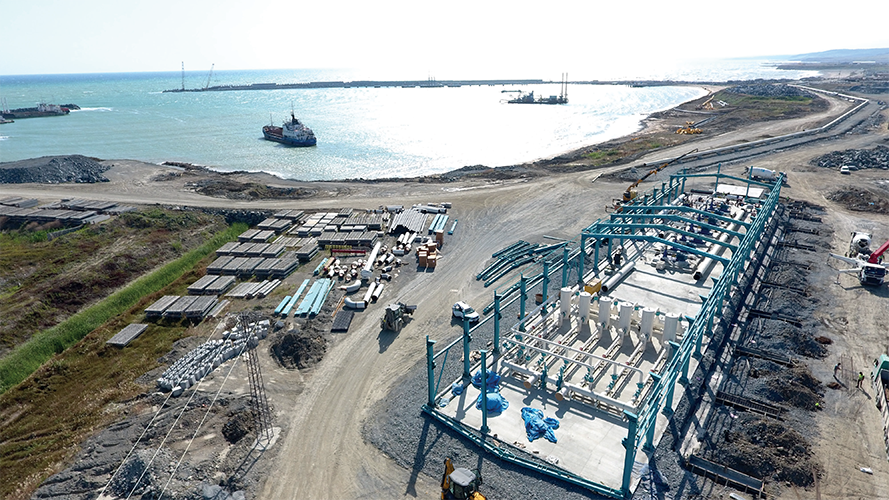 Mega Industry Control Systems
Complete control
Equipped with its pioneering Flashtech® terminal automation technology, Ankara-based Mega Industry Control Systems is blazing a trail throughout the oil and gas sector
Established in 1997, Mega Industry Control Systems (MEGA) is a dynamic and fast-growing research and development company, producing state-of-the-art automation solutions for the petroleum industry. MEGA began life as a distributor for loose equipment, before broadening its capabilities over time to the delivery of complete hardware and software systems, including erection, commissioning and engineering services. Now the undisputed local market leader, with a loyal base of repeat customers, the company's business is orientated primarily around distribution and downstream. The company operates a number of truck terminals across the oil and gas sector, along with sites in petrochemical, water, food and beverage, and various other industries.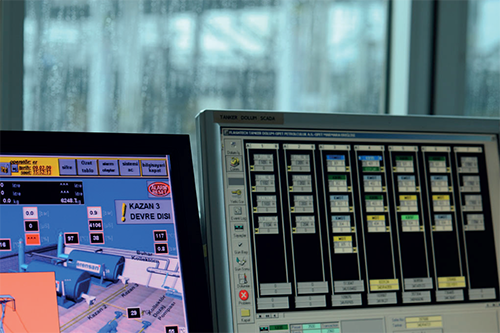 "Today, the company, with its team of highly qualified engineers, backed by technical and support personnel, has expanded beyond its territory," says Derya Toprak, General Manager at MEGA. "We've evolved into an internationally active organization, confident of our ability to compete in the world's most sophisticated markets. Our technology combines cutting-edge systems and programming with an intimate, first-hand knowledge of the special needs of the petroleum industry, a challenging environment in which every system is mission-critical, and potential losses are expressed not only in millions of dollars but also in human lives."
MEGA boasts an extensive product and service range, coupled with proven international project management EPC capabilities. "We offer a complete turnkey solution, encompassing consultancy, project management and commissioning," Derya states. "We supply industry-leading field equipment and instruments in accordance with our clients' project requirements, and we've developed strong relationships in the regulatory environment, ensuring that we're recognized as an authority in custody transfer systems."
When it comes to terminal automation solutions, there's a number of factors that set MEGA apart from the competition. "As a single-source supplier, our wide range of functionalities in terms of custody transfer metering, in conjunction with our powerful SCADA system support, have been key factors in our success," Derya confirms. "Add to that our first-hand expertise and proficiency in combining the metering and the industrial automation technology into a single user-friendly solution package, plus our exceptional flexibility when it comes to tailor-made design, and you can see why we're a favorite among end-users."
Based in the Turkish capital of Ankara, MEGA's factory stretches to an impressive 7500-square-metres, two-thirds of which is indoor. It's a footprint that allows MEGA to continually deliver on its promise of impeccable quality. "We manufacture metering and transfer skids for the oil and gas sector according to required standards, such as MID, EN and API," Derya says. "In addition to our liquid metering and transfer stations, we also build all natural-gas measurement and regulation station types A, B and C."
A cornerstone of MEGA's efforts to develop and implement end-to-end control systems for the petroleum terminals industries is the company's in-house Flashtech® automation system. Designed as a complementary solution to terminal equipment, Flashtech® initiated a new era for the oil and gas sector upon its launch in the early years of the new millennium, when it put engineering and software technology development at the center of operation control.
"Flashtech® monitors all key terminal functions, linking seamlessly with a customer's business system to deliver unmatched insight," Derya reveals. "The technology supports a large set of application programs, including order management and inventory systems, multiple communication interface support such as OPC and Modbus, pipeline pay and check with automatic proving, access control systems, LPG loading and unloading, and much more besides. As a result, Flashtech® equips our customers with a critical foundation from which they can push their business to the next level."
Not only is the technology renowned for its powerful, state-of-the-art capabilities, it's also valued for its flexible and user-friendly operation. "In-built automatic start-up and shut-down procedures avoid the need for operator intervention," Derya notes. "Even the most critical applications are started by double-clicking the appropriate icon, and can be freely stopped and restarted for any reason during the course of loading without loss of data.
"It's also fully user-configurable: there isn't any hard coding of the base configuration tables, meaning that the software is suitable for any future expansion," she goes on. "The user has the ability to add and maintain all masters without any modifications to the source code. Hence, there's no additional charge involved for changes in the load rack and base terminal configuration in terms of metering positions, products, additives, injectors, customers, or vehicles. There's also no theoretical restriction on the number of metering points that the automation supports."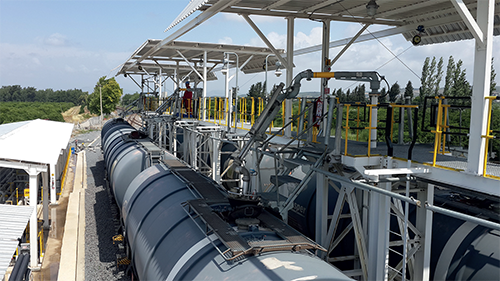 Ultimately, the technology is intended to help prevent losses and ensure profitable operations. "It's a proven system, with a remarkable degree of reliability," Derya remarks. "Among the hundreds of terminals, and the thousands of loading positions that have implemented Flashtech® since its launch more than 20 years ago, we've had not a single recorded plant-wide shut down. Database support for ORACLE or SQL is also included as standard, as is native-language functionality for reporting, faceplate displays and messaging. That's all without mentioning the low cost of installation and ownership."
To maintain its place as an industry leader within the sector, MEGA invests significant capital in innovation, research and development. "Our goal is to produce solutions with the future in mind," Derya insists. "In view of the technologies that are being developed, our plans are to add some artificial intelligence to our existing automation system wherever possible. One project we're actively working on within our R&D Center is an Industrial Business Intelligence Dashboard – an information management software, capable of tracking and displaying KPIs, metrics, and other significant data aspects regarding a particular process, department or business. By rendering information visually, we're able to improve the readability of complex sets of data, thereby facilitating our customers' decision-making abilities.
"Another innovation under development is our Customer Support Center Application (ÇMU), which aims to categorize support requests," she continues. "Problem resolution is a major concern for our customers, and without tracking, they can't analyze and improve their operations. We're also exploring the potential for Industry 4.0 performance monitoring and measuring, allowing our customers to monitor their production environment in real-time, and we're looking closely into Internet of Things (IOT) Agents – an area that holds significant potential when it comes to the collection of data and detection and prediction of possible systems failures."
MEGA is also actively working on a new HFO Loading/Unloading Plant in Iraq. "It's a complete turnkey installation," Derya outlines. "The scope of the project includes the design, building and implementation of the complete terminal as per the customer specifications, along with the design of the civil, mechanical, automation, SCADA and fire-fighting projects. We'll also be implementing our gantry truck loading weighbridge automation system – another in-house solution package, in which weighbridges are installed at the loading gantries together with the metering skids, significantly increasing terminal throughput by reducing truck loading times."
Underpinning its ability to execute these projects, it goes without saying that MEGA relies on the advanced skills and capabilities of its team – the product of the company's heavy emphasis on continuous learning. "Since its establishment, MEGA has always put a premium on education," Derya admits. "We have a nice blend of experience and youth, and we think that's a key contributor to our success."
The company's expertise within the field of technology has proved particularly useful in recent years, as the arrival of Covid-19 thrust operations into the digital sphere. "Right from the beginning of the lockdown period, our status as a technology company enabled us to adapt quickly and efficiently," Derya suggests. "Our business communication platform and infrastructure already offered workspace chat and videoconferencing functions, application integration, cloud file sharing, and synchronization services. As a result, we started to work from home offices immediately, and managed to do so with relative ease."
The company is now looking optimistically towards the years ahead. "Our intention and projection is to maintain our current position as a pioneer within the oil and gas sector," Derya reflects. "Thanks to our flexibility and willingness to adapt to new technologies, MEGA will continue to be a first choice for its customers when it comes to meeting their most stringent requirements. We plan to continue our research work, further pursuing the ideas and technologies that will shape the future.
"Furthermore, we firmly believe that sustainability is set to become one of the foremost of points of discussion within the sector," Derya concludes. "We plan to develop and expand our product range with new software and systems in green energy, smart cities, and online education. Currently, we view ourselves as one of the unsung heroes of the oil and gas sector, but we believe we're on the precipice of major success. We're well-positioned to capitalize on the expected growth in Eurasia, the Middle East and Africa, and we expect to become an active EPC company across those regions. We hope to enjoy the continued expansion of our business worldwide."
Mega Industry Control Systems
www.megaendustri.com.tr
Services: Petroleum terminals monitoring and automation