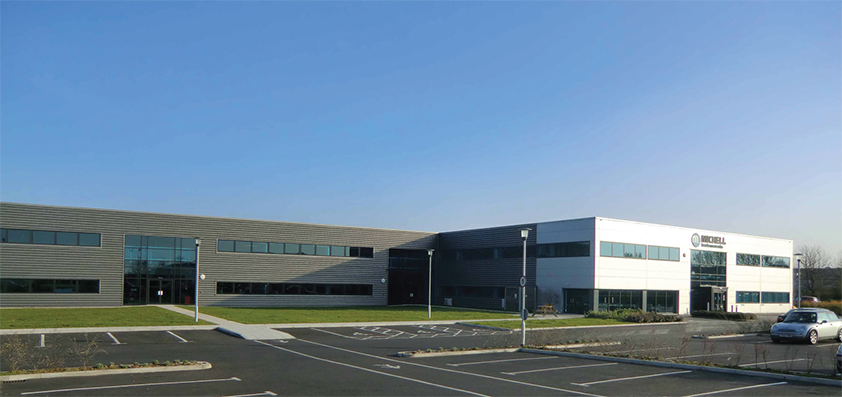 Market analysis
An international leader in high-precision sensing with over 30 years of experience in the field, Michell Instruments manufactures a wide range of sensors, instruments, and customised systems capable of measuring dewpoint, humidity and oxygen in critical applications.
As an example of this scope, Michell Instruments' range of high-precision, capacitive moisture sensors help customers to measure trace moisture in their process applications, whilst the relative humidity transmitters and sensors are widely used in HVAC applications, pharmaceutical storage, and other processes where controlled environmental conditions are crucial.
This healthy market spread means that 2011 has been another good year for the Michell group with continued growth in all segments of the business. This has also been helped by Michell Instruments' global reach with facilities in ten key locations and an extensive network of subsidiaries and distributors across 56 countries. In particular the markets of the Middle East, South America, the US, and Eastern Europe and the Balkans are all performing well with good prospects for 2012.
Specifically, Michell Instruments has won and completed a number of very significant natural gas analyser projects, which have been a key component of this growth. Shedding light on the company's success in this area, CEO Mike Bannister says: "We have worked very hard over the last few years to have our products tested and validated for critical measurement applications. The addition of quartz crystal microbalance (QCM) technology, as well as moisture in hydrocarbon liquids, has added to our more traditional ceramic sensor moisture technology and hydrocarbon dewpoint instrumentation to give a more rounded product offering for the industry.
"The QCM technology provides very reliable moisture measurement from sub-ppm levels in natural gas and petrochemical process applications, both in an EExd package and a laboratory version. Our ceramic sensor technology is gaining wide recognition for fast and reliable measurement of moisture content in process hydrocarbon liquids. We have just launched a new EExd oxygen analyser based on the thermo-paramagnetic principle, which gives extreme ruggedness compared to the more traditional paramagnetic measurement technique."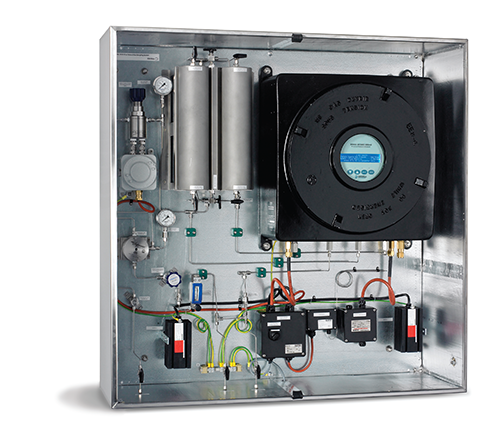 With more new products expected to follow in 2012 for the natural gas and petrochemical market alone, Michell Instruments' factory extension at its headquarters in Ely looks to have been a shrewd strategic move. Completed at the end of 2011, the expansion has resulted in a doubling of space, including four new test laboratories, new offices, and 15,000 sq ft of additional manufacturing space specifically for the construction of process analysers and complete analyser house packages. In support of this, in 2011 Michell Instruments also recruited many additional staff members, with its UK personnel numbers increasing by 25 per cent overall.
From its simplest to most complex systems, all of Michell Instruments' products reflect its long experience in gas measurements and therefore incorporate state-of-the-art technologies to meet client demands: "We have a very strong customer focus," notes Mike. "Our philosophy is to offer analyser packages that are easy to install and maintain, whilst providing the features, functionality and performance that are needed in an industry where operator involvement post-commissioning needs to be at a minimum. We have invested heavily in product design and systems engineering resources to meet these key customer needs.
"Whilst the process market remains very competitive, our strategy is to work hard to provide flexibility for our customers with a strong emphasis on up-front design engineering resource. We can produce customised packages built around our own analysers to exactly match customer requirements along with full international certification," he elaborates.
A dual development strategy of products and market presence has served Michell Instruments well in recent years, and a similar line of focus is also being employed for the next period ahead. Within this there is a clear trend towards the use of moisture and oxygen control instruments within the energy and process markets, particularly as energy costs rise and operators realise the financial upsides of this equipment. With this in mind, Mike concludes with a confident forecast for the business: "In the coming period Michell will continue to develop its gas analyser portfolio with products that have synergy with our mainstream moisture and oxygen analysers. Alongside that we intend to continue investing in our engineering resource and also our global sales, commissioning and service facilities to enable us to provide first class local support for our customers. We are already directly present in ten countries and intend to extend this in the next five years.
"Although we are in a highly competitive market with a number of very large companies as competitors, we believe that our unique focus puts us in a very strong position to develop our product line and become a much larger force in the field of instrumentation for gas analysis in the coming years. To this end, we believe that doubling our share of the market within the next five years is achievable, given the growth we have enjoyed in the previous five years and dedicated workforce we have assembled around the world."
Michell Instruments
Products: Moisture and oxygen analysers