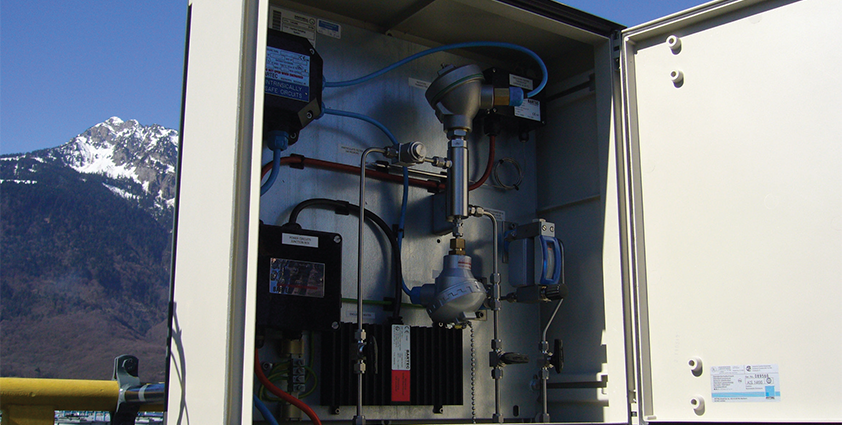 Analysing trends
With almost four decades of experience behind it, Michell Instruments Group is a worldwide leader in the field of moisture and humidity measurement solutions.
The Group designs and manufactures a wide range of sensors, instruments and customised systems capable of measuring dew-point, humidity and oxygen in applications and industries as diverse as power generation, petrochemical, food processing, oil and gas, and pharmaceutical.
Michell Instruments is internationally headquartered in Ely, UK, supported by multiple manufacturing locations across Europe, and a US sales and service headquarters located in Massachusetts. It has its own facilities in ten countries with an extensive network of factory-trained, application and service engineers, subsidiaries, and distributors stretching across 56 countries.
Over the last year the Michell Group has experienced significant double digit growth, despite less than favourable global economic conditions – a trend that comes as no surprise to managing director Mike Bannister: "We have been consciously developing the company's product range and market awareness, and this strategy is really paying off. Our products are involved in ensuring process safety and increasing efficiency of client processes to save energy. In more economically difficult times, we are able to fit our offering to the budget of the customer with a cost effective solution. The increased cost of energy certainly correlates with the growth in demand for moisture and oxygen control instruments.
"Having a healthy market spread helps to compensate for any decline in certain areas – our product portfolio stretches from simple hand-held RH probes to complex hazardous area analyser packages, yet both ends of the spectrum reflect our deep expertise in gas measurements. We have also had several interesting developments in expanding our presence in the process industry through new products, and introduction of highly qualified personnel in critical markets such as the Middle East and Gulf area of the US."
This latter development is in many ways driven by the geographical trend of the oil and gas industry. In addition, there are also new activities taking place in the US, particularly in natural gas exploration and processing, which Michell Instruments is keen to support on a localised basis.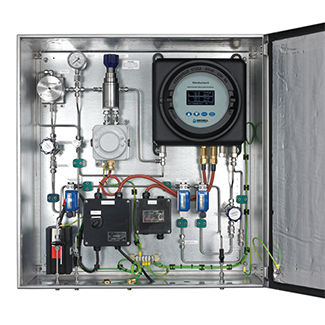 Entering 2011, Michell Instruments has worked to further strengthen its development team, ahead of the expected launch of a number of new products over the next 12 months, including updated versions of existing products, and new technologies. One such development represents a major step forward in moisture measurement of natural gas. However, the Group's existing product portfolio is also continuing to be successful in the competitive market place, particularly its range of oxygen analysers launched in 2010. "This is another example of how we have consciously focused our efforts on technologies that give us an extra edge over the established players," notes Mike.
"With our innovative MSRS zirconia technology we offer analysers that are capable of measuring in the toughest conditions at a greatly reduced maintenance cost and effort. When we launched our thermoparmagnetic oxygen analyser we had rather cautious expectations, but reception in the market has been so positive that we are now in the process of expanding our factory space at Ely to cope with the demand."
This extension will double the manufacturing and office space at the Ely site, in particular providing more space for the manufacture and assembly of larger analyser packages for Michell Instruments' natural gas, petrochemical, and process industry customers. In addition, the Group has also recently re-located its Dutch operation into a much larger factory site.
Another factor behind the success of Michell Instruments is its staff. The Group maintains a high level of technical specialists across its facilities, service centres, and out in the field. This enables it to fully understand the demands of clients and transform them into products that exceed expectations. One clear example of this is the increased interest in Michell Instrument's Quartz Crystal moisture measurement technology, which is being used to replace other technologies in the field.
As a business present within many different markets, Michell Instruments is involved in a wide scope of projects. In terms of the natural gas processing and transportation sector though, earlier this year the Group supplied a complete solution to the North Stream gas pipeline project. This consisted of an analyser skid for moisture and HC dp instruments on both sides of the pipeline.
Having weathered the economic storm, and with its upcoming technological innovations set to propel the measurement capabilities forward, Mike appears confident in Michell Instruments' ability to fulfil his ambitions for the Group: "I envisage Michell Instruments becoming the market leader in gas analysing instrumentation with complete offerings for selected areas within the process industry. The synergies in our portfolio of technologies will be further strengthened with innovative new concepts. The Michell Group has more than quadrupled in turnover over the last six years, mainly through organic growth.
"With strong investment continuing in the oil and gas sector and our clear focus in proving solutions for process efficiency, safety, and environmental control, along with our broad portfolio of industrial instrumentation and process analysers, we believe we are uniquely positioned to continue in a similar vein in the future. However, we will also not exclude strategic acquisitions as an option to further increase our technological lead."
Michell Instruments
Products: Moisture and humidity measurement