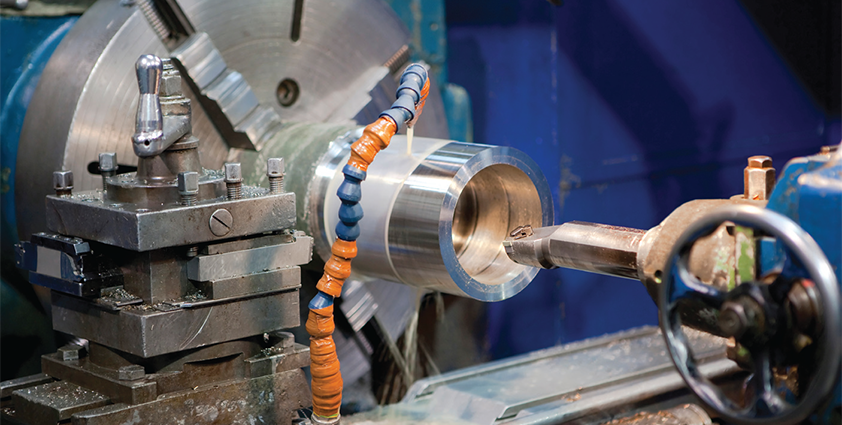 One fluid motion
For more than a century, Millers Oils has been going the extra mile for its customers in the development and supply of advanced engine oil, gearbox oil, lubricants and fuel additives for a wide range of automotive, commercial vehicle and industrial applications.
Two years ago, Millers Oils brought a small North Yorkshire company called Falcon Lubricants, which has now been integrated into the Millers Oils operation. As David McCann, market development manager, explains this took the business into new ground: "This brought Millers Oils into areas that we had previously not been active in, such as the servicing of big volumes of hydraulic oil to hydraulic companies in the UK and overseas. It also brought new capabilities in oil filtration, which is an oil cleaning service offered to anyone who has big hydraulic equipment, such as plastic injection moulders and waste compactors used by, among others, supermarket chains. This service can reduce running costs and keeps machines running efficiently."
This has been complemented by some significant changes at the factory, including the complete re-roofing of the works areas. The employment of a new operations director has also streamlined factory operations with a model where materials enter at one end of the premises, are blended and then moved out through the packing area at the other end, allowing for much greater flexibility.
"Previously we only had a corrugated steel roof, but with our new investment we have created a much better working environment for personnel, as well as reducing overall fuel bills through the use of insulation. Not only does this result in a more even working temperature, but with some of the additives becoming very viscous when cold it helps with production in the winter," describes David.
"The latest change though is our new research and development (R&D) centre, which has enabled us to split our routine day-to-day quality testing and new product development activities. Development is something that we do across all of our business areas, although the automotive sector is probably most high profile as our customers range from the casual road user all the way through to motorsport drivers interested in pure performance and power output," he continues.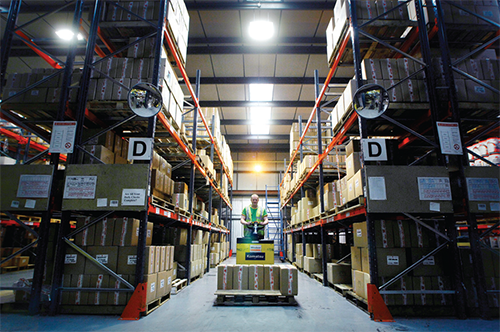 In fact, in 2009 Millers Oils beat off competition from motorsport leaders such as McLaren and Williams to scoop the World Motorsport Symposium award for 'most innovative new motorsport product.' The product in question was Millers Oils' revolutionary Nano Technology gear oil range, which has applications across a massive range of customers. "We are looking at novel ways to improve the overall efficiency of vehicles and the next few years will see big changes in lubricant design. Over 60 per cent of the energy contained in petrol is lost in the engine and drive train and as heat and noise, and therefore anything you can do to reduce the frictional losses all the way through the engine to the gearbox is a major benefit in helping vehicles run longer and more efficiently," highlights David.
Across all three of its business interests though, Millers Oils continues to face a common challenge in getting consumers to appreciate the need to use a correct oil, and a good quality one at that. "So many people fall into the trap of using poor quality oils, which need to be changed and topped up more frequently. As a result some oil suppliers are downgrading specifications, but at Millers Oils we continue to push the fact that using quality oil will last longer and be better for the engine in the long term. For example, if you put the wrong viscosity of oil into the engine you are potentially using one which is too thick, and therefore you lose energy from the fuel in just turning the engine over," adds David.
This focus has seen a lot of Millers Oils' recent sales growth coming from countries that have an appreciation of quality. Although some products like mineral oils do not travel very far due to most countries having local supplies, Millers Oils' more specialist products for industrial use and top specification motorsport applications are being marketed worldwide. As such the business is putting a strong focus on export sales for the future, particularly in taking advantage of those countries in Europe where Millers Oils is not currently sold, or has a very small presence.
"It's a case of finding the right partners with good contacts in local markets and working closely with them. In December we are launching in the US in association with a race driver who can sell the concepts of these products into his area of expertise – motorsport. At present though the UK still forms around 90 per cent of demand, and we see further growth here by continuing to work with motor factor, making more direct sales to commercial vehicle fleet operators and of course not forgetting the industrial sector," elaborates David.
Integral to this strategy is Millers Oils' technical helpline service, which enables customers to ring with enquiries about oil types, products, or other concerns, and receive tailored advice. This also allows Millers Oils to keep in touch with problems faced by the industry and areas where further development may be required. Simply put David concludes: "We are not just offering oil, we are offering ideas on how to make equipment, whether it's a truck, car or industrial machinery, last longer through good lubrication and quality products."
Millers Oils Ltd
Products: Lubricants and oils