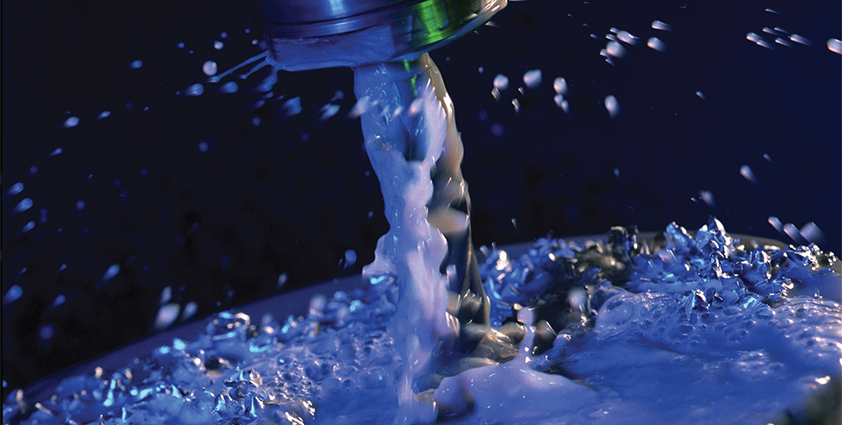 Keeping it fluid
The history of Millers Oils dates back to 1872, when John Watson Miller established the company as a lubricant supplier to the textile industry.
Ever since, Millers Oils has developed and supplied advanced lubricants and fuel treatments for a wide spectrum of automotive, commercial vehicle, and industrial applications, always working hard to ensure its products remain at the top of their industry sectors.
As a family-owned business, Millers Oils is dedicated to its customer base, and its energy and commitment are evident in its flexible approach to its business operations. Nevil Hall, finance director expands on this: "Our independence is one of our key strengths, we can pick and choose the very best additive and base oil materials. This enhances our flexibility and gives us great competitive advantage" Compared to others in the oil sector, Millers Oils is quicker to adopt new technologies and advances, and to recognise how these can be developed for the customer's benefit. To adapt to industry changes so quickly, innovation remains the engine of Millers Oil's operation. By investing heavily in product development and research, Millers Oils is able to produce some of the most advanced oil formulations in the world.
Steve Woollven, sales and marketing director, describes the company's product portfolio: "We offer a very diverse range of lubricants, starting with the industrial range, which remains our largest market sector. We have expanded this considerably and our products now cover all the key areas of the market including general industrial, engineering and process oil applications. For example, we provide anything from hydraulic fluids and industrial gear oils through to the more specialist neat and water based metalworking fluids. We also have a good market in process oils, for instance, in supplying the rubber and paint industries, where our oils are used as part of the finished product.
"On the automotive side, the business is split into a number of areas, including the passenger car market, where we have a strong presence in the retail and servicing sector, supplying oil to motor factors, garages and car accessory outlets."
Quality in the development and performance of its products is closely monitored to enable the company to offer the best option to clients, and this area remains Millers Oils' main focus, as Steve explains: "We always try to get the highest level of performance from our products and one way to demonstrate this is by attaining original equipment manufacturer (OEM) approval wherever possible. We are happy to sit alongside the bigger names in the marketplace without any fear at all about the quality, performance and value for money of our product offering."
Supporting the focus on quality is the company's R&D department. Nevil explains that even in the difficult financial times, this focus is crucial to the company's success: "While the industry as a whole has moved away from technical support and R&D in the UK, we have gone in the other direction. We have been able to recruit some very experienced technical personnel as part of our continuing drive to have the very best technical team in the business. Our investment is not just in people, we have a very well equipped laboratory which next year will be housed in a new purpose built technology centre on site at Brighouse.
"We believe that we are the only oil company in Britain that still carries out all its oil analysis on-site. We think that this is an advantage as actually performing the tests ourselves provides us with a strong focus and in-depth understanding of the product. By working directly with customers to analyse the product, we can identify what they are looking for and carry out appropriate development. Our independence and focus on investing in our technical facilities here has meant that we are able to turn products around very quickly and get them out to market faster than our competitors."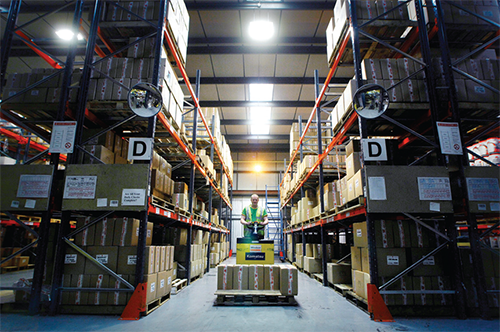 Supplying a wide range of oils and lubricants for cars going back to the early 1900s, Millers Oils offers a comprehensive service to the classic car market. Additionally the company is at the forefront of the motor sports industry, having been appointed official supplier of oils to six of the ten teams in the British Touring Car Championship (BTCC) for the 2009 season. Nevil elaborates: "The teams came to us because they wanted to use our innovative nanotechnology based gear and engine oils to give them a better performance, and ours were also the most cost-effective, in terms of wear and tear on their vehicle throughout the season. We've had some fantastic feedback from these teams, showing that they are seeing gear components lasting up to three times longer than they would normally expect. This does not only provide a cost benefit, but it provides a performance benefit for the crew as well."
Millers Oils also has a strong reputation in the fuel treatments market, with well-respected products used widely in the automotive, classic and motorsport sectors. The latest innovation is the Petrol and Diesel Power EcoMax, which has recently been launched to great acclaim in the UK and Europe. It is not only the product in the bottle that is unique, but the bottle itself. Nevil explains: "Anti-misfuelling devices are being introduced to many vehicles which makes it difficult to access the fuel tank with normal fuel treatment bottle designs. Our patented bottle design for diesel vehicles overcomes these issues and the fuel treatment can be dispensed very effectively."
Fuel treatments also play a key role in the commercial vehicle sector. Nevil continues: "We recently developed an advanced range of fuel treatments aimed specifically at the commercial vehicle market. The Eclipse range of products not only improves the fuel economy and lowers the emission levels of vehicles, but can also be used to prevent the formation of bacterial growth associated with the increased use of biodiesel. In some cases the bacteria needs to be completely eradicated and we have the products to do this too."
Millers Oils' reputation in the commercial vehicle market goes back a long way. "We helped to revolutionise the truck industry twenty years ago with our lubricant technology, increasing average drain intervals up to 100,000kms for some vehicles. We still remain at the forefront of heavy duty diesel oil technology and the innovation continues," adds Steve.
With a new focus on greener products, Millers Oils is taking a progressive viewpoint of the future. "Our goal is to be the leading branded independent UK blender," says Steve. "We are very confident that we can achieve this aim in the next five years. The potential for Millers Oils in the European market over this period is truly enormous and everyone at the company is very excited by this prospect."
Nevil concludes: "We know we can do it; over the last 12 to 18 months it's been tough for everyone, including us, but the investments we've made in warehousing, facilities and new production equipment are now paying off. But most important of all is the welfare of our staff. By appointing and developing the right people, we've given ourselves the best possible foundation to achieve our goals."
Millers Oils
Products: Lubricants and fuel treatments