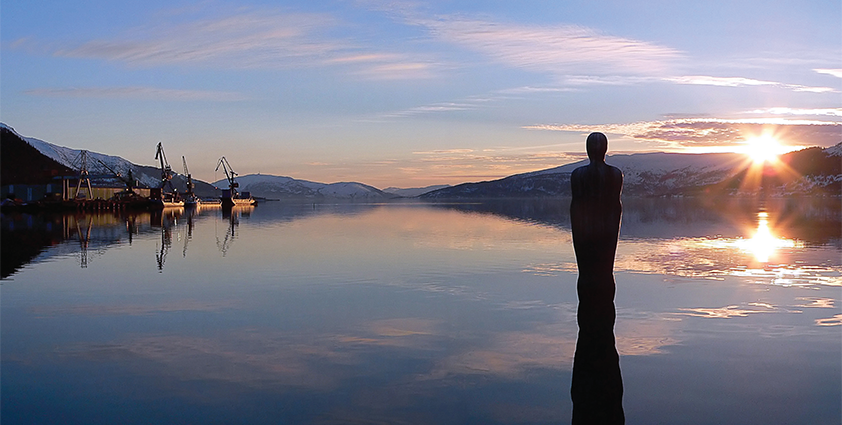 Beyond measure
A Norwegian company specialising in environmental monitoring and the analysis of metals and chemicals, Molab serves customers throughout the country's industrial, private and public sectors.
In particular it is an Achilles-approved supplier to the offshore industry, providing logistical solutions, sample analysis and preparation, evaluation and interpretation of the results for clients. Testament to its expertise, the company has recently taken a role in the testing of hyperbaric welds for Nord Stream, the new gas pipeline between Russia and Germany.
When the company began in 1989 it focused on the testing and analysis of ores, metals and alloys; its largest business was of the evaluations of steels and ferro-alloys, though it also worked with titanium, aluminium and a variety of other compounds. In the 1990's, however, Molab had expanded its business into the arena of monitoring and measurements of environmental issues such as emissions to air and water, noise and odour pollution, asbestos, fallout dust and more. Though much of its history has been in onshore projects, Molab has organically expanded in recent years, now running across four sites in Mo i Rana, Glomfjord, Porsgrunn and Oslo, and has made strides into the offshore industry.
This began with the security of offshore construction, by ensuring the qualification of welding procedures, before moving into the chemical analysis of water, oil and production chemicals. The last time European Oil and Gas spoke to Molab, marketing manager Eigil Dåbakk discussed how the building of a laboratory facility, completed two years ago in the south of Norway, has given the company even further analysis opportunities: "Predominantly the facility is used for carrying out services within inorganic analytical chemistry using state-of-the-art techniques. Our equipment is able of quantify elements in most types of matrices from major concentrations down to ultra-trace levels and finding atoms were there are barely any. We also have cutting edge equipment for the identification of crystalline phases in solid materials, and we carry out testing and qualification of substances for many different customers, whether in the industrial, private or public sector."
As an EN ISO IEC 17025 accredited laboratory, and with its latest testing facilities offering cutting edge technology, Molab has continued to flourish despite the economic crisis. This is coupled with its desire to give clients the best possible customer service by providing flexibility and tailoring its work to each individual project. Long-term relations have been established with customers impressed by Molab's work, allowing the company to better understand the needs and therefore deliver an enhanced quality of work overall.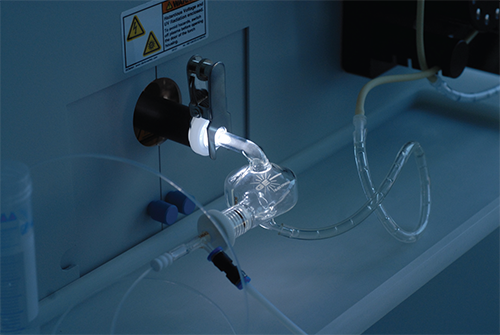 This has led to the involvement with the north European gas line known as Nord Stream. Stretching 1200 kilometres from Vyborg in Russia to Greifswald in Germany, the pipeline consists of two parallel pipes that are estimated to carry 55 billion cubic metres of gas per year. Its construction is being handled by multinational consortium Nord Stream AG, which is comprised of major industry figures including Gazprom, Wintershall, E.ON Ruhrgas and Nederlandse Gasunie.
Despite being a relatively small business, Molab has been chosen to test the quality of hyperbaric weld procedures for use in the pipeline. The first test was completed in December 2009, and involved engineers creating sample welds under identical conditions to actual field operations then sending the samples to Molab's facilities. Here, the welds undergo stress testing under the supervision of a risk management firm to determine the strength and quality of the work. Molab will continue returning regularly to the project throughout the span of its construction period to ensure safety and workmanship remains as high of quality as possible.
This success falls in line with the company's expectations highlighted the last time European Oil and Gas featured the company, when Eigil explained that although the market and the number of available contracts was predicted to shrink, Molab would retain and even grow its market share. The last financial year saw the company with a turnover of 60 million Norwegian kroner, ten million of which came from its operations in the offshore industry, Molab appears to have secured itself and its 70 employees into a sustainable financial stead for the immediate future.
Molab is a company with bright prospects on the road ahead. Offshore projects will become even more important elements of its portfolio, bringing in bigger and more interesting projects particularly within the Norwegian offshore industry, whilst it continues to serve its long-term customers with the same dedication and flexibility that the company has become known for.
In 2009, Eigil concluded with sentiments that remain true today: "We know that we are one of the major players for materials testing in Norway, but we want to expand even more and add further to our arsenal. There is exploration into alternative areas and we are looking to gain further capabilities, perhaps also in the international market. In regards to chemistry, we would like to deliver to one or more of the offshore companies in Norway on a regular basis and pride ourselves on being one of the few laboratories that can offer such a tailored range of services. I am very optimistic about Molab's future."
Molab AS
Services: Materials testing and analysis