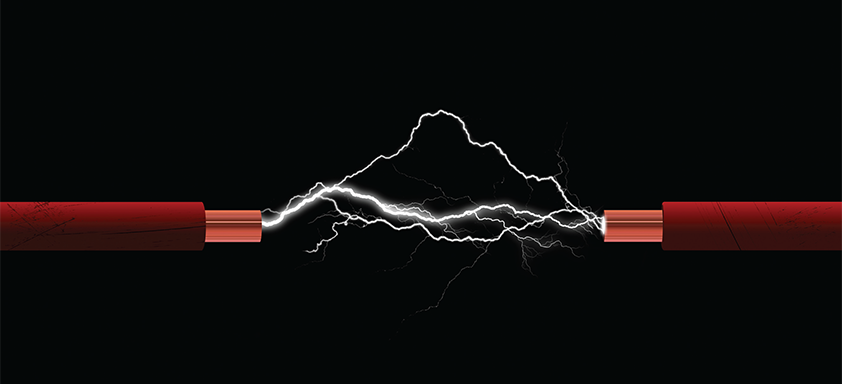 Breaking the mould
Morris Line Engineering (MLE) began manufacturing high voltage disconnectors and switches more than 30 years ago.
Headquartered in Bridgend, Wales, the quality and reliability of its products has gained the company a reputation as a leader in its field as well as a multi-million pound turnover. A complete package solution, for which the company has become famed, includes everything from initial design concept and computer-aided detailed design, through the entire manufacturing process, testing and installation, and commissioning. This is followed up with planned and reactive maintenance. Today it has clients in the oil and gas, electricity supply, and rail industries throughout the UK and Ireland as well as in the Middle East, Far East, and Africa.
European Oil & Gas last featured MLE during the summer of 2008 and, since that time, a lot has changed in the world. Director of international operations Steve Davies tells of how some areas have remained unchanged, yet others have seen significant developments. "Generally the sales of our products are not affected during any recession as oil and gas companies are always looking for additional resources, and this remained true during the latest economic downturn. Nonetheless there have been significant changes to the type of products that we manufacture.
"Most of the changes have been introduced by the oil and gas companies with the introduction of composite insulators as opposed to the tried and tested porcelain and glass versions. The main purpose for the change is to save having to wash the insulators on a regular basis because composite materials do not attract dust in the same way porcelain does. This has had a major effect, especially in desert environments. Following on from these changes, utilities and railway companies have also adopted the use of composite insulators so that composite now forms the basis of much of our work."
Another major advance in MLE's business was the recent establishment of a manufacturing facility in the Jebel Ali Free Trade Zone (JAFZA), near Dubai. The plant will assemble high voltage disconnectors and switches for the company's existing clients throughout the Gulf Co-operation Council (GCC) region whilst working to gain new customers in the area as well. The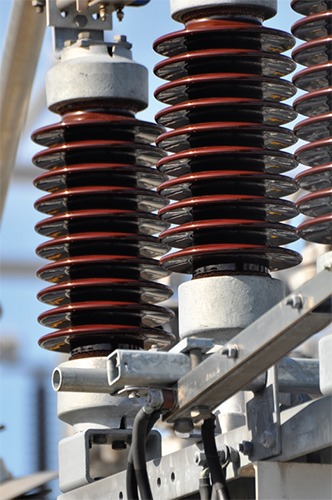 site is also set up for aftersales support services as well. Opened in September 2012, it is the company's first international manufacturing site and represents a significant achievement in supporting MLE's customers worldwide.
Its location in Jebel Ali means MLE (Jebel Ali) has excellent connections not only to other GCC countries but also to Africa and the Far East as well. This places it at the heart of the company's plans for building on its success in these areas. One example of MLE's growing presence in the region can be seen in the awarding of a large contract by a major Bahraini oil and gas company in February 2012, the first for MLE in the country. The manufacturer bid and won a contract for a large number of 11 kilovolt load break switches. The establishment of a site in Jebel Ali will help facilitate projects such as these in the future.
Africa is also a market of great interest to MLE. "Africa is definitely a market that we are looking at in terms of future success at our Jebel Ali facility," Steve says. "For most of our existing African end users, the price of our products is paramount whilst oil and gas companies place quality at the top of their list. Having a facility near to Dubai means we can offer the best of both worlds: the quality and reliability of the MLE brand with the competitive prices of more locally produced units."
Quality and price have been the defining elements in MLE's success and the future of the company depends on it being able to maintain this quality. To do this, it believes two core values to be important: a close relationship with clients, and the retention of a skilled workforce. By ensuring that, not only its engineering staff, but also the aftersales and support team are well qualified and capable in their job, securing long-term relationships and repeat business from its clients is made much easier. Consequently a steady stream of business even during economically unstable times, such as it enjoyed during the most recent recession, maintains a healthy company.
Steve ends on what might be in the pipeline for MLE over the coming months: "We have many product variations on-going on a weekly basis. As we manufacture 95 per cent of the components used in our products, MLE can offer a bespoke design to suit the customers' requirements and therefore we are always amending our designs to meet an individual client's needs. MLE is well known throughout most of its markets as a supplier of quality products and it is essential that we maintain that reputation through good engineering and good customer service."
Morris Line Engineering
Products: Disconnectors and switches