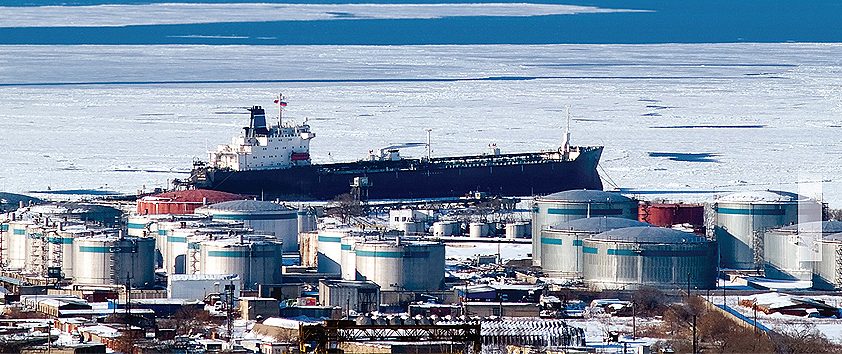 A wealth of experience
The Mott MacDonald group is a management, engineering and development consultancy serving the public and private sectors worldwide.
The company's business spans across approximately 140 countries, with around 12,000 staff working in all of its sectors, including transport, energy, buildings, water, environment, health, education, industry and communications.
The group's breadth of skills, sectors, services and global reach makes it one of the world's top players in delivering management, engineering and development solutions for its customers. The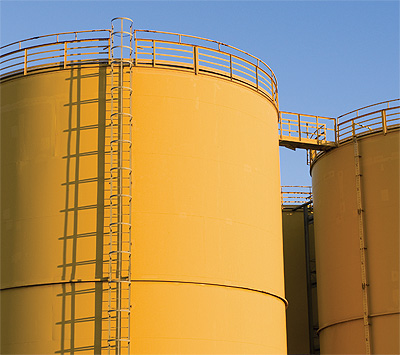 company uses its worldwide resources and experience to plan, design, procure and deliver projects on any scale. Furthermore, the business provides management consultancy, which is built on excellent technical know-how and experience.
Mott MacDonald's geographical network spans across Africa, Asia, Australasia, Central and South America, Europe, the Middle East and North America – which means the company can bring its skills and resources much closer to its clients, wherever they or their projects are based.
By operating in such a wide range of industries and through its multi-disciplinary approach, the company can develop solutions to meet and exceed any client demand. Kevin Anderson, a director for Mott MacDonald's Oil and Gas division comments: "By offering our services to such a wide range of industries, we have developed a solid worldwide reputation within all the sectors in which we operate. One of the main strengths of the company is that we can provide a one-stop-shop service for our customers. As a result, rather than co-operating with two or more companies, our clients have one point of contact, which makes communication significantly easier."
Kevin adds: "To support this, we believe that our key strengths lay in the quality and depth of experience of our employees. Their knowledge and expertise allows us to provide a flexible approach and react to customers' changing demands at any stage during the project."
For over 40 years Mott MacDonald's specialist teams of consultants, engineers and project managers have worked on global projects in the oil and gas sector. This division's passion for innovation and insights gained from collaborations, across all continents, contribute to generating effective solutions and transforming the future of oil and gas around the world.
Furthermore, with the ability to draw on the group's wealth of multi-disciplinary expertise, the division has successfully undertaken some of the most challenging projects in the oil and gas sector. Kevin comments: "One important contract, which demonstrates how Mott MacDonald can work as a multi-functional organisation was with a project in the Caspian Sea area."
Mott's services will cover the design of rail loading facilities for product export. The organisation is developing the rail loading facility, marshalling yard, tie-ins to the main line, and all associated signaling, telecoms and control systems. It has been established that in excess of ten trains, using 60 wagons will be needed every day to give the required export rate. To achieve the required train turnaround times, two doublesided oil-loading gantries with a total of 120 loading arms are required.
Kevin continues: "The majority of the technology and expertise we are using for this project is from our oil and gas division. However, as a large amount of the work is on the railways and a complete new rail infrastructure was required, we have also utilised resources from our rail division. This project is a great example of how we can leverage our strengths and provide a complete one-stop-shop service."
By offering total integrated management solutions and outstanding technical capabilities all under one roof, Mott has developed into a flexible company with the strength to do what is in the best interests of its customers. The organisation's complete spectrum of specialist skills cover all stages of the development cycle – right from preparing the business case to designing and implementing
the solution. Whatever the customers need and wherever they are based, the business has all the skills and resources needed.
With this in mind, Mott MacDonald has achieved a number of awards over the years, which recognise the company's commitment to providing an unrivalled solution. Charles Ellinas, managing director for the oil and gas division comments: "Over the last few years, we have received a number of international awards. In 2006 our work on the Cawthorne Channel Gas Gathering project in Nigeria was honoured at the British Expertise Awards. Here, we were given the Joint Large Consultancy Firm of the Year Award in the Tangible Visible Project category."
For this project, Mott MacDonald provided specialist technical support and detailed engineering design services, including preparing specifications and requisitions for materials. Eliminating gas flaring was the key goal of the Cawthorne Channel Gas Gathering project. Flared gas costs Nigeria $2.5 billion a year and contributes significantly to environmental damage. Now, through saving gas, this sustainable project recovers $600,000 per day.
Charles continues: "At the British Expertise Awards in 2007 we won a Highly Commended Award within the Sustainability Project category for the Polar contract. This project in China involved the destruction of the highly potent greenhouse gas HFC-23, eliminating the equivalent of more than four million tonnes of carbon dioxide. The project has been an outstanding success, which is recognised through this award."
Another contract, which has received recognition from the Institution of Engineering and Technology and was runner-up for the Power/Energy Innovation Award 2006, is the Rabi development in Africa. The Rabi oilfield is responsible for ten per cent of Gabon's gross domestic product. However, the problem of gas flaring that arose in the oilfield several years ago led to a significant reduction in oil production and threatened its future performance and surrounding environment. Mott MacDonald was involved in developing engineering techniques to capture, treat, and reinject the flared gas back into the gas cap of the field's reservoir, therefore helping to enhance sustainability, minimise environmental disruption and safely stabilise oil production.
The pioneering nature of all these projects carries crucial implications for the entire oil and gas sector by providing opportunities for other users to upgrade and effectively utilise equipment for better performance and production. By successfully undertaking projects like these, Mott MacDonald is continually developing innovative solutions, which meet the challenging demands of its customers.
In addition to product and service development, the company has a history of successful acquisitions – these help to build the portfolio of the business, enabling Mott to venture into new markets. As evidence of this, in 2002, the organisation acquired the company Franklin and Andrews. This business operates in the energy sector and covers all aspects of management consultancy, project management and commercial management of capital asset development – from initial concept and planning, through construction, to operation of the built facility.
Through this acquisition, it is evident that the company is determined to provide its clients with a complete service. By joining forces Mott and F&A have strengthened and expanded their project delivery capabilities. Charles comments: "Franklin and Andrews has bought a whole new dimension to the division and we have used their expertise to strongly develop our project management consultancy work."
Over the years Mott MacDonald has diversified into new markets and reinforced its presence in established ones – all in accordance with the company's strategic plan for growth, which is geared to anticipate its customers' needs. In each market the business provides the full spectrum of services and brings the same high level of quality and commitment to every assignment. Charles concludes: "By adapting to meet the changing demands of the market, the oil and gas division has been growing steadily for the past 15 to 20 years. In addition, as we operate in so many different markets, the choice of areas to expand into is incredible. As a result, we believe we will continue to be successful for many more years to come."
Mott MacDonald Oil and Gas
Services Consultancy solutions