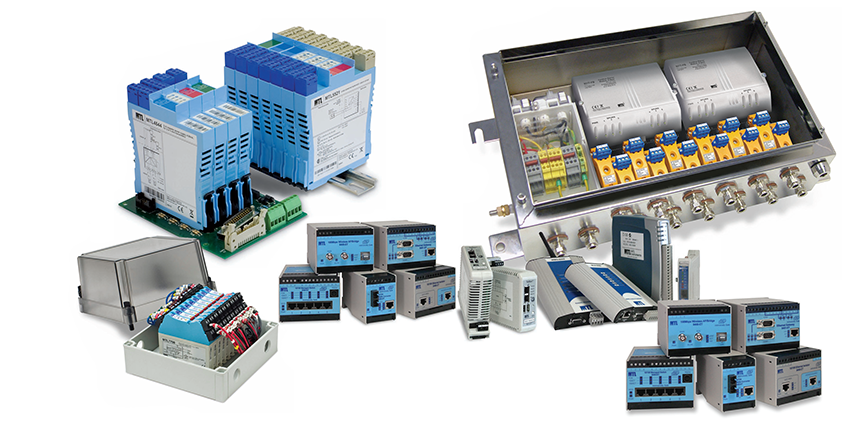 Safety in numbers
Formed in 1972, MTL Instruments, headquartered in Luton, England, is recognised around the world as an industry leader in the development and supply of intrinsic safety explosion protection devices, fieldbus and industrial networks, lightning and surge protection and gas analysis equipment.
As a company MTL instruments has long developed technology based around intrinsic safety that aims to prevent and protect against explosions that can occur within the hazardous area of process plants.
In 2008 Cooper Crouse-Hinds, a division of Cooper Industries, acquired MTL with the business strategy of furthering the brand's reputation for being a dominant connectivity product manufacturer within the process industry. In order to achieve this MTL Instruments has continued its development of future technologies such as Ethernet and wireless connectivity while maintaining the use of more traditional analogue and fieldbus solutions that are well established in today's market.
Very much a global business, MTL Instruments' sales are traditionally split across Europe, the US and into Asia. Going forward, the company's expectations centre on new projects in the Middle East, India, China, parts of South East Asia and into Latin America, particularly Brazil. Around 60 per cent of MTL Instruments' business comes from new build projects and extensions to existing solutions, with the other 40 per cent of work focused on spares and upgrades.
MTL Instruments' products are today used in all types of location, both hazardous and general purpose, from offshore oil and gas platforms and power production plants to petrochemical installations. Recognised as the world leader in fieldbus power systems and wiring components, intrinsic safety interfaces and surge protection techniques, MTL Instruments is also a leading authority in industrial Ethernet. The core technologies of the company have significantly increased over recent years and now include alarm management, wireless interconnect and industrial security systems.
Setting a new standard for fieldbus networks in hazardous areas, MTL Instruments' new 9370-FB Series Fieldbus Barrier retains the major benefits of the company's High Energy Trunk technique whilst removing the negative points associated with existing fieldbus barrier implementations. As a result this new series provides lower costs, guarantees safer operation and higher reliability features throughout its life cycle. Live-working in hazardous areas, the series supports six and 12 spur applications and are able to accommodate integrated trunk and spur surge protection, as initial build or retro fit. Compatible with Entity and FISCO certified IS field devices, the 9370-FB series comes in GRP or stainless steel enclosures.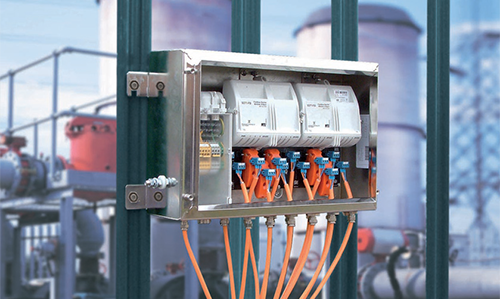 MTL Instruments is also a pioneer in the development of the 'shunt diode' safety barrier, a passive network device that uses Zener diodes, resistors and fuses to divert excess electrical energy to ground. This function prevents sparking or overheating equipment in hazardous areas and this range also comes with the benefits of being cost effective and having the ability to operate with data in analogue DC or high-speed digital forms.
In April 2011 the company launched a new range of Ethernet connectivity products that combine enterprise-class performance with rugged reliability. Providing a 'best-of-both worlds' solution for today's industrial applications, the 9200-ET series of Ethernet products are specially designed to operate in harsh process control environments. Modern industrial process plants are now demanding a greater degree of efficiency, higher reliability, increased levels of security and lower costs in terms of ownership of field equipment and supporting networks and the 9200-ET series is equipped to meet these requirements. Suitable for use in extreme temperature areas and certified for use in ATEX Zone 2 and UL Class uk1 Div 2 areas, the 9200-ET series ensures high reliability and rugged dependency in the most unpredictable of environments.
To meet customer demand for in-depth Ethernet technical support from process industry specialists, MTL Instruments provides complete customer support solutions to simplify selection, installation and operation of the networks, reducing the risk to the end user of installing the networks in process applications. These same customers also require packaged solutions, and as part of Cooper Industries, MTL Instruments are able to offer a comprehensive range of Ethernet switches that can be integrated into enclosures.
With growth in the oil and gas industry continuing through 2011, companies such as MTL Instruments continue to work towards strengthening their positions in the marketplace. By bringing industrial networking to the fore in oil and gas through the deployment of Ethernet and wireless connectivity and utilising traditional analogue means, MTL Instruments can look forward to an exciting and fruitful future.
MTL Instruments
Services: Electrical components