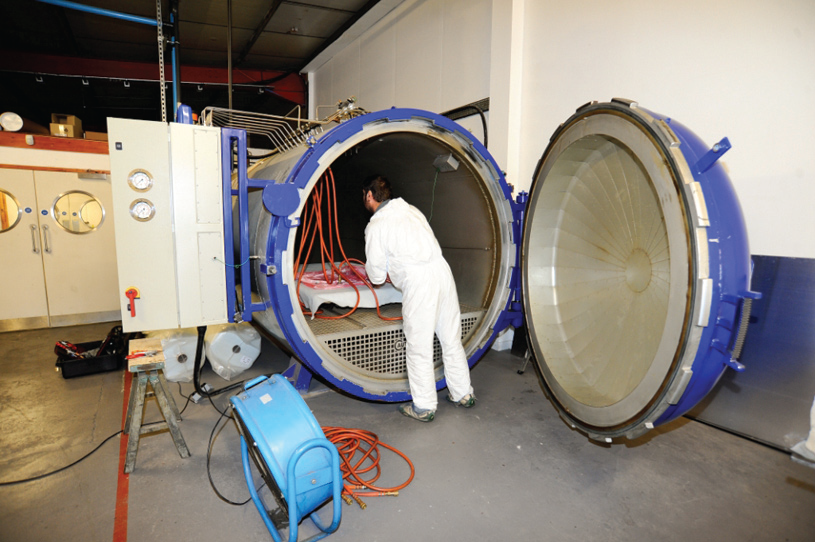 Mussett Engineering Limited
Excellence in engineering
Gordon Mussett formed his company Mussett Engineering Limited in 1977 after spending many years with a fabrication and machining business that worked with the oil and gas industry.
Upon being established, Mussett Engineering became first involved with oil and gas clients due to Gordon's background but over the last 35 years has evolved its markets to include companies in the automotive, telecoms, aerospace, and motor sport industries as well. Based in Norfolk, the UK, the modern 67,000 square foot factory is home to approximately130 employees undertaking bespoke high integrity component manufacture and assembly.
"We carry out everything from design right through to manufacturing," states founder and managing director Gordon. "We also do kitting and other auxiliary processes as well. Our offer is a full service from concept through to the finished and assembled product. We also have a composite division that carries out work primarily in the motor sport and aerospace industry although there is a lot of crossover in experience and knowledge. We are now actually doing quite a bit of composite work for the oil industry, because of the material's strength and durability. The experienced gained in other industries has been crucial."
Oil and gas was Mussett Engineering's first market and remains one of its most important to date, with a predominance of oil and gas clients on its order books. Gordon elaborates: "We have done work in the South China Sea, which is quite a feat for a company in this area – an achievement for a European company to be supplying to China. We have also been carrying out a lot of work with downhole shut off valves, as well as subsea/seabed type of work, decommissioning of oil rigs, and topside work such as wellhead controls. We cover the whole spectrum from drilling to completion, topside taking the wells into production to decommissioning at the end of the lifecycle."
He goes on to discuss one specific recent project that Mussett Engineering has been involved with: "At present there is engineering work being carried out for an Indian company related to both the aerospace and oil industries. We are providing the complete engineering service including some machining work as well. Our task is to provide processes, programmes, tooling, and the complete turnkey package for them to be able to manufacture products in India. We received the contract about a year ago and it is an ongoing agreement that will last as long as the client desires it. It is a really good contract for us because not only is it a long-term agreement but it takes us into a different area of engineering as well."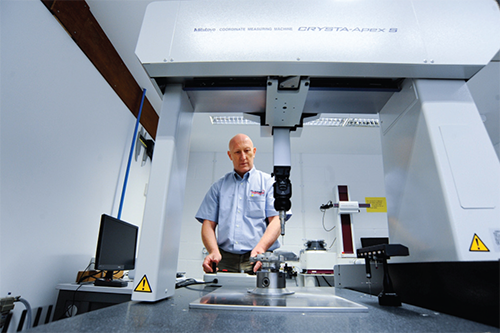 Mussett Engineering's primary clients are oilfield services companies such as Baker Hughes and Weatherford. They are drawn to the Norfolk company because of its expertly crafted products and excellent customer relationship, both delivered by staff that have developed through training and first-hand experienced. Long-lasting relationships are built with customers and suppliers with willingness by Mussett Engineering to share both the opportunities and risks with its partners in order to achieve a truly customer-centric work ethic. It also has a defining commitment to invest in state-of-the-art technology, as illustrated by the company's composite materials division and centre of excellence status in the aerospace industry. Furthermore, as a company of just 130 people, Mussett Engineering is flexible and able to achieve very quick response times.
This has resulted in the business receiving very favourable business volumes during the last two years. Since coming out of the recession, Mussett Engineering has reclaimed the ground lost during 2008 and 2009 to achieve order levels even higher than it had previous to the recession. The company credits this largely to the buoyancy of the worldwide oil and gas industry, which has been very busy during the last two years and particularly in its completion of well projects. Gordon anticipates this trend will continue into the future.
As for where Mussett Engineering will be heading over the coming years, the managing director and founder explains it wants to continue focusing on its existing strengths: "At present we are on a 15 to 20 per cent year-on-year growth programme and are investing heavily into new equipment and technology to achieve it. That means we are looking at investing at least 12 per cent of our turnover back into the business purely for expanding the technology and equipment in the organisation. We also now have a very large training programme to bring better skills into the business that we believe will bring better skills into our workforce. That is a big investment at the moment.
"At present there is some really good equipment that we have been working on and developing with our clients that has proved very successful. It will be turning into larger volume orders soon rather than remaining as experimental trials. The aerospace and telecoms sector is also very busy and there are some major contracts, particularly in the telecoms sector, that we are hoping to win in the near future."
Mussett Engineering Limited
Services: Component engineering