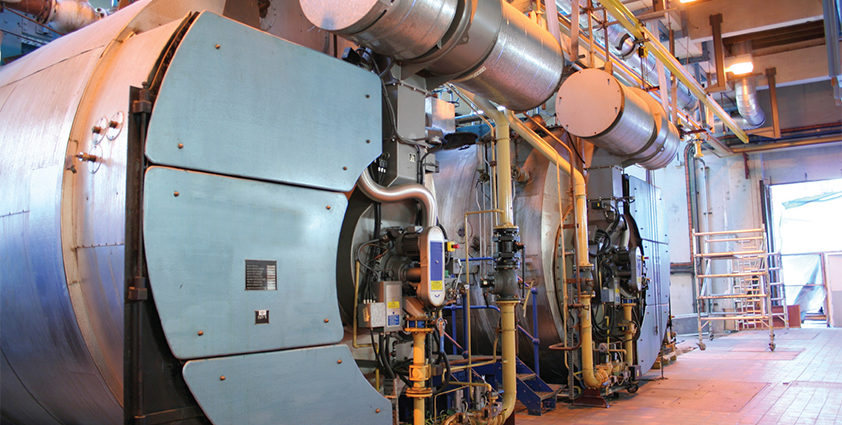 Future techs
The energy industry undergoes constant scrutiny and change, with operators engaging in numerous methods to gather more energy at lower costs.
Technological progress has been one of the driving factors behind improving efficiency and effectiveness, particularly in the oil and gas industry where a wide range of variables affect production rates. Nalco, as one of the oldest energy technology firms, has been an important figure in the evolution of the international sector.
Established 1st May 1928 after the merger of two Chicago-based steam engine water treatment companies under the name National Aluminate Corporation, Nalco's history has always focused on delivering innovation to the industries in which it works. In 1929 the company made its foray into oil by selling mud additives for well drilling and has remained deeply entrenched in the industry since. In 1952 the first European branch, Nalco Italiana, was set up to expand the company's knowledge and expertise abroad; its presence throughout Europe grew alongside the massive increase in activity of North Sea oil during the 1970s.
President of the Nalco Europe, Africa, Middle East (EAME) division, David Johnson, talks about the company's activities today in Europe and beyond: "Whilst it started off as a very small base, today we have sales of over a billion dollars. We operate in 69 countries across Europe, Africa and the Middle East where we service more than 20,000 customers in everything from oil and gas through to different water segments. By looking at how we can impact factors such as asset lifetime, system integrity, production capacity and the minimisation of cost, we work with customers to develop new and innovative solutions."
One of the most promising new developments is BrightWater technology, a production enhancement program. "What happens is we introduce the chemical into the water injection system and when that enters the reservoir it expands like popcorn to block the flow of water. This ensures that water can't just bypass the oil, instead it is forced into oil zones causing greater amounts of oil to be swept towards the production well," explains David. Having already been used in the Asia Pacific region and in North America with huge success – for example one field in Asia had its annual production capacity increased by 300,000 barrels – a second generation of the technology is soon to gain application in the North Sea.
General manager of downstream activities, Jim Chew, discusses another important technology from Nalco: "3D TRASAR technology allows us to control the active chemistries in our clients' systems. In the past there have been many indirect algorithmic methods of control but this means we can control the chemistry directly, which allows us to respond at any time to changing system conditions on a site. The technology began on our water treatment systems but we more recently extended it to monitor and control crude unit corrosion caused by fluctuating chlorides, a big concern across the industry."
Research and development is, unsurprisingly, a huge investment for the company. Throughout the entire Nalco organisation, between $75 million and $100 million is invested into development annually; core research facilities are present in the US, Netherlands, Singapore and Finland, with two further locations in Suzhou, China, and Pune, India, having opened in 2010. More than 500 chemists, microbiologists, metallurgists and analysts are employed to continue pushing forward Nalco's knowledge.
Being a leading industry figure has put Nalco Europe in working relationships with almost all the major and international operators in the region. "There are a couple of key differentiators that make us stand out from the crowd," comments Jim. "Nalco is a global company allowing us to network and increase the pace of knowledge sharing across our multinational client sites. Providing both process and water expertise across the globe throughout the whole production and refining process makes us a unique partner for clients to work with."
These clients include Russia's largest oil company LUKOIL, with which it has just begun a joint venture to establish services in western Siberia. "At the moment we have about 180 people on site," explains Jim. "It gives us a manufacturing and distribution base in the region, supporting all of our business opportunities there. It is part of a focused strategy for an area that we see as having huge potential today and even more in the future. In the past, new technology was not easily accepted in the country, so establishing this partnership means we have a path into Russia. Siberia is, in particular, an interesting place to be as it allows us to develop solutions specific to the types of extreme environmental conditions present there."
The expansion into Russia represents an economically strategic move; whilst developed Western nations continue to provide opportunities for growth, newly developing regions such as Brazil, Russia, India and China (BRIC) hold many bright prospects for the future.
Jim comments: "Our BRIC strategy has helped us continue driving growth through successfully operating in key growth markets. In addition we have recently re-entered South Africa, which presents some great opportunities for us to bring process technology expertise to help with critical water resource management challenges."
David looks at the future of Nalco Europe and the wider Nalco organisation, seeing huge opportunities in developing technologies for these emerging world players: "We are expecting a lot of expansion particularly on our energy services side. As the demands on energy usage, power stations and environmental regulations increase in the coming years, technologies that improve efficiency and safety will become more important, and not just in Western Europe."
Jim concludes with a similar outlook: "Over the next five years I would like to see Nalco Europe continue to introduce the talent that brings expertise around the world to areas such as Russia, the Middle East and Africa. Our continuous drive to innovate continues to position us as market leaders with the ability to help our clients profit even during extraordinarily difficult times."
* Nalco, BrightWater, 3D TRASAR and the logos are trademarks of Nalco Company
Nalco Europe BV
Products: Technological solutions