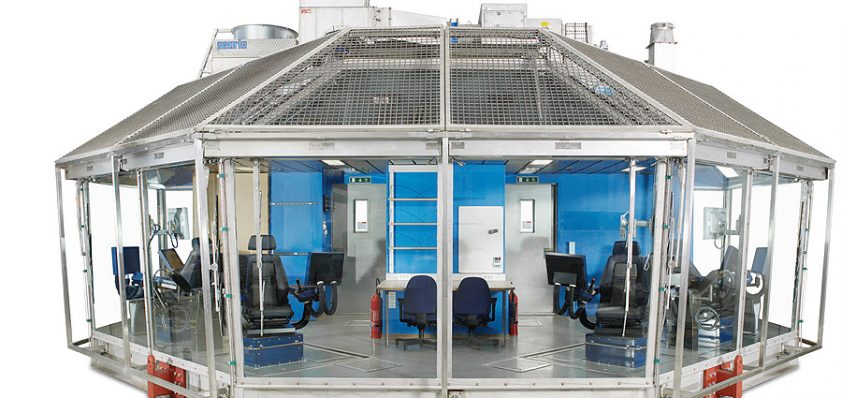 Drilling and able
National Oilwell Varco is a large international company based in Houston, Texas.
It has been dedicated to providing quality oilfield products and services for over 140 years and has become the leading supplier to the global oil and gas industry, offering a broad range of equipment, systems and components for land rigs and semi-submersible rigs across the world. Since it was founded in 1862 as an oilfield equipment provider, National Oilwell Varco has strived to provide the best service in the industry and has grown over the years to become the worldwide leader in the design, manufacture and sale of comprehensive systems and components.
National Oilwell Varco's expansive product portfolio includes mechanical components for land and offshore drilling rigs, complete land drilling and well servicing rigs. The major mechanical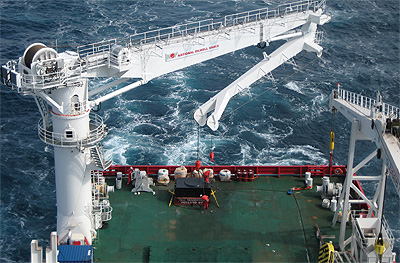 components include drawworks, mud pumps, power swivels, SCR systems, travelling equipment and rotary tables. In addition to this the company also designs and produces a wide selection of downhole products, which include drilling motors and specialised drilling tools, available to rent and for sale to clients across the world. Distribution services are also available through a network of distribution centres located in the United States, Canada and near major drilling and production activity across the world.
The company's broad range of products includes integrated drdrilling systems, which provide technically advanced, field-proven equipment that is integrated into systems to increase drilling efficiency. National Oilwell Varco aims to deliver the diversity, quality and value required by today's drilling industry, in its comprehensive drilling solutions package. The company is the largest independent supplier of downhole motors available for straight hole, directional, slim hole and coiled tubing drilling in the world and it also offers a wide variety of motor power sections to match the torque, speed and flow requirements of most drilling applications.
The company also provides engineering and project management solutions, meeting the design challenges of offshore and onshore drilling within a wide range of conditions across the world to deliver successful project execution. In order to meet customer's needs, National Oilwell Varco provides specific solutions to create efficient, safe and cost-effective rig systems. Furthermore, the company aims to provide customers with solutions that are constantly improving and evolving, whilst ensuring that they are protected from the risks associated with new technologies, through a unique development program, which encourages thorough testing throughout the course of development. A long history of innovation and extensive industry knowledge ensures that
National Oilwell Varco delivers new solutions, which have been thoroughly proven before they are implemented by customers. National Oilwell Varco is also a single source for lifting and handling requirements. The company's highly engineered range of cranes, winches, mooring systems, pipelay and cable lay systems, jacking and skidding equipment and motion compensation systems is backed by quality-driven life cycle management and an aftermarket parts and services program that ensures the company is unmatched for lifting and handling solutions.
Through its company-wide product development program, the company is constantly working to develop and acquire new technologies and services, so it can continue providing some of the top names in the industry with a full range of high-quality products and solutions. The company has a strong customer focus and recognises that customer satisfaction is vital to its success, so to ensure its clients were receiving the highest possible service level from the company at all times, National Oilwell Varco conducted inquiries and seminars for over a year in order to identify what clients truly valued as important, so that further service improvements in the relevant areas could be implemented.
Speaking to European Oil & Gas in May 2007, managing director, Eirik Bergsvik, said: "Providing a tailored service has been one of our trademarks over the years, however we have been working to develop more standardised solutions. There is a huge demand for our drilling packages, so to service our clients in the best way we have developed standard solutions that can be adjusted to meet individual requirements, while still offering a complete tailor-made solution if required."
This ability to provide bespoke solutions teamed with strong customer relations, are key factors in the success of the company. Eirik comments on the other factors of their success: "In Norway we have been very good at project execution, working hard to develop our service in the North Sea, which is one of the most demanding markets in the world for environmental and technological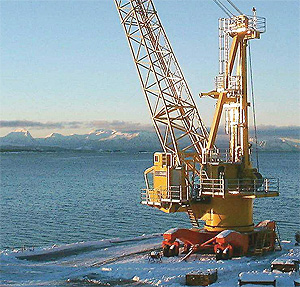 issues, with HSE requirements in particular being one of the main drivers for development over the last 20 years."
Safety is something National Oilwell Varco takes very seriously; it addresses the matter by incorporating important safety features into all its products to ensure a safe internal working environment at all times. The company also designs solutions specifically to solve safety problems either by protecting workers or by automating dangerous and time-consuming processes, so that operators are moved from the drill floor into protected cabins where they use remote operations. Each National Oilwell Varco facility follows a functioning HSE programme, which complies with the region's regulations to ensure every work area is suitably safe.
Since it was founded, the company has expanded rapidly, due partly to its many successful acquisitions. The latest acquisition was in April 2008 of Grant Prideco Inc, a world leader in drill stem technology and the manufacture, sale and servicing of drill pipes, drill bit and other speciality tools. At the time of the acquisition, Pete Miller, chairman, president and CEO of National Oilwell Varco commented: "We are delighted with the way this transaction advances our strategic goal of providing more products and services to our customers. We believe Grant Prideco's product range will add new growing market segments to National Oilwell Varco and benefit our customers' needs worldwide."
The company's strong emphasis on developing new technology, together with its long history of success, has kept it at the forefront of the oil and gas industry. Successful mergers and acquisitions, leading to the incorporation of new technologies and services ensure that the company is on track to continue its growth and enable it to continue providing the services its clients require in the future.
National Oilwell Varco
Services Oil and gas drilling equipment