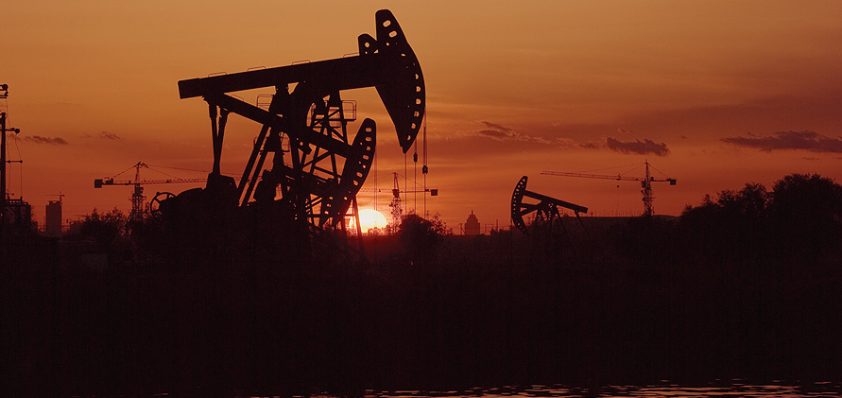 A well oiled operation
From spare parts to comprehensive drilling systems, multinational corporation National Oilwell Varco delivers unlimited customer solutions.
The company is the first port of call for all rig equipment, integrated systems, downhole tools and supply chain solutions. Having been dedicated to providing the highest quality of oilfield products and services for more than 140 years, it is a worldwide authority on the design, manufacture and sale of comprehensive systems and components used in oil and gas drilling and production. It also provides oilfield tubular inspection, internal tubular coatings and other services. National Oilwell Varco is committed to providing value to it customers through leadership in technological innovation.
In 1992, the organisation entered into a joint venture to create a company to form part of the regional service capability offered by National Oilwell Varco. The aim was to meet the demands of today's active drilling industry. This company is located in Mussafah Industrial Area in Abu Dhabi, United Arab Emirates, and offers an integrated HSEQ management system. Elaborating on this
development, its general manager Colin Whyte, who has been a National Oilwell Varco employee for over 17 years and was seconded to the joint venture two years ago, says: "Varco AlMansoori Services LLC (VMS) is a joint venture company that was formed by AlMansoori Specialised Engineering and National Oilwell Varco in 1992. As it stands now, we look after the Varco legacy products – there are various different product ranges – in the Middle East, North Africa and Pakistan, including service and repair."
Both organisations were well placed to form a new business, in terms of past experience and expertise. Founded in 1977 in the UAE, AlMansoori Specialised Engineering is the leading regional provider of oilfield services in the Middle East. It has over 800 employees working in 15 countries, providing a variety of oilfield services, and is one of the few companies in the Middle East to employ a certified integrated HSEQ management system. While its area of operations has traditionally been in the Middle East, it is currently expanding its scope of services in North Africa and South East Asia. National Oilwell Varco, which has a broad range of equipment, systems and components for land rigs and semi-submersible rigs worldwide, is constantly developing and acquiring new technologies and services to better serve future customer requirements.
This has earned it a reputation as the leading provider for the worldwide oil and gas industry, especially since it understands how important safety is to its customers. To address this important issue the company builds safety into its products by design – meaning that clients will find guards on the equipment and interlocking devices where appropriate. It also produces products and solutions designed to solve safety problems by either protecting workers, such as with safety brick, or by automating dangerous and time-consuming processes with starracker or iron roughneck.
The corporation delegates responsibility for HS&E to all levels of the organisation, so that managers are responsible for ensuring work areas are safe, and for the enforcement of HS&E standards. Supervisors take care of the daily enforcement of standards, accident investigation and workplace assessments. National Oilwell Varco has 17 safety co-ordinators who act as a knowledge resource and perform periodic compliance checks on each location. The facilities undergo rigorous inspections and adhere to all pertinent safety and environmental precautions. Indeed, National Oilwell Varco has ISO certifications at numerous sites and has full-time safety personnel situated at required locations in order to ensure complete compliance with all necessary measures.
Further describing Varco AlMansoori's activities, which run as safely as its parent company's operations, Colin says: "The three main departments we operate are service, repair and spare parts. Basically, we have a group of 20 service engineers that we deploy throughout the region we operate in to work for our customers, we repair our customers' Varco products in our workshop for the same region and we sell parts for those products, but that aspect of our work is carried out just within the UAE. We have a highly trained and competent multi-cultural workforce, considerable experience within the group with regards to the product lines we cover and quick responses to our customers' needs."
Since its creation sixteen years ago, the joint venture company has increased in size and capability to ensure the provision of certified OEM services to its customer base over the Varco legacy range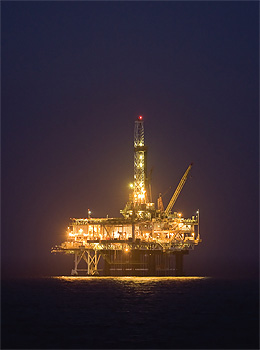 of products. The facility benefited from a major expansion in 2005 and, as a result, it can provide first-class climate controlled workshop areas for repair and service, carried out to exacting standards using current OEM and in-house quality assured procedures. Specifically, Varco AlMansoori undertakes the repair and servicing of top drives, iron roughnecks, system 21 and standard BJ handling tools, MDTotco instrumentation products, and Shaffer pressure control equipment
The organisation's strategic growth has allowed it to flourish although there is no doubt in Colin's mind that it needs to address the main issue that could hamper further development, as he explains: "We have expanded considerably over the last few years and we'll continue to grow by hiring more personnel, although this is becoming a fairly difficult task. The main challenge we face at the moment is attracting new people and retaining our existing staff members – there is a skills shortage in our business. However, we attract a lot of Filipino and Indian qualified engineers so the adverts we've placed have been successful."
Finding enough of the right people to work for the organisation is all the more pertinent considering the exciting condition of the oil and gas sector, with further growth within Varco AlMansoori expected throughout the coming years. The UAE, a high-income, stable federation of seven emirates with the second largest Arab economy in the Middle East, is an important oil producer with the fifth largest proven oil reserves in the Middle East. The emirate of Abu Dhabi, where Varco AlMansoori is based, is the centre of the oil and gas industry, followed by Dubai, Sharjah, and Ras al Khaimah. "The industry is excellent and I think everything will continue forward like this for the foreseeable future. I see sustained growth for our region of focus."
Alongside this progression, Colin wants the joint venture to fulfil its objectives with regards to meeting customers' needs. He reveals: "We have numerous goals but my main aim as a general manager is to satisfy my customers profitably and safely. We will continue to strive towards that, and carry on growing as a business. We have no plans to forge ahead by means of acquisitions but one of our joint venture parent companies, AlMansoori Specialised Engineering, is consistently growing and recently purchased some organisations. By continuously increasing the breadth and depth of products and services offered, National Oilwell Varco has become the steward of more than 40 industry-leading brand names during the past 140 years. These strategic mergers and acquisitions have included some of the leading names in the upstream oil and gas industry, and allow National Oilwell Varco to offer a full line of high-quality products and solutions to the industry."
National Oilwell Varco Middle East
Services Design and manufacture of systems and components for drilling and production