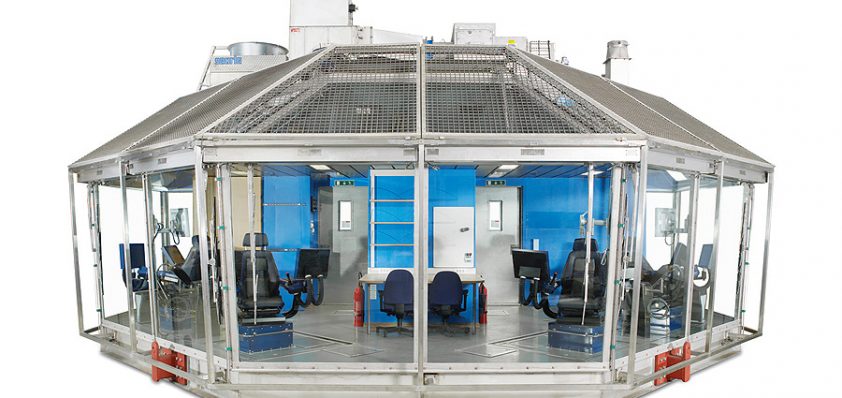 In for the drill
National Oilwell Varco (NOV) was established in Houston, Texas in 1862 and has over 140 years of experience in providing a broad range of equipment, systems and components for land rigs and semi-submersibles across the globe.
The company is a worldwide leader in both the design and manufacture of parts that are used in oil and gas drilling and production, and it also offers various additional services through its various subsidiaries, such as internal tubular coatings and oilfield tubular inspection, as well as a host of supply chain integration solutions.


The company is divided into several separate divisions, the largest of which is the rig solutions section. This business unit provides complete drilling packages for the oil and gas industry, utilising data collection and communication technologies to assist companies in managing their drilling solutions. These are targeted towards contractor drilling crews, operations managers, rig managers and key operator staff, focusing on the needs of senior executives who are looking to streamline their business processes, manage their drilling budget, maintain their fleet and improve their returns.
A semi-submersible constructed in South Korea's DSME shipyard, for Odfjell Drilling AS, which will work for StatoilHydro ASA, has recently being delivered. Managing director for NOV Rig Solutions' operation in Norway, Eirik Bergsvik, discusses the project: "We provided the complete drilling package for this rig, which is a sixth generation design, modified for harsh environments and one of the biggest assemblies in the world. After being put together in South Korea, the rig has been safely transported to Norway and should commence its operations soon."
The rig solutions division also offers lifting and handling for cranes, winches and anchors, through a vast collection of highly engineered equipment that includes systems and services for offshore construction vessels, fixed and floating production installations and offshore support segments and land applications. Its winches are diverse and can be applied to a variety of markets, including not only offshore drilling and construction but also pipe-laying vessels, FPSOs, stevedoring, mooring, shipyards and station keeping.
The company's cranes are manufactured with diversity in mind, and as a result provide a broad and comprehensive choice of solutions, purpose-built for all segments of the oil and gas industry and other markets. The range extends from the world's largest super marine cranes to the smaller cargo handling cranes, and most models in between, encompassing over 20 product lines that are either standardised model configurations or custom-engineered speciality cranes. NOV's crane brands each possess a distinguished history and with a wealth of experience, the company remains at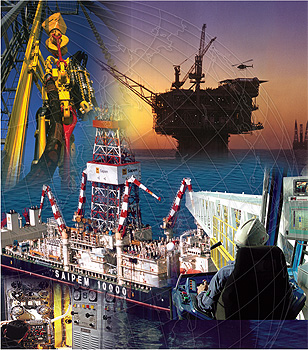 the forefront of crane manufacture.
The benefits of having such a diverse product and services portfolio is key to the company's ongoing success, and is one of the major reasons that NOV stands out from its competitors, according to Eirik: "We are the third largest oil services company in the world meaning we therefore have the resources available to be a one-stop shop, with 100 per cent focus upon delivering solutions and equipment to the oil and gas drilling industry. Unlike many of our competitors, we do not need to go to third parties for assistance, and we have the support of a huge global network of services behind us."
Being a truly global company also means that NOV is diversified enough to withstand the current financial crisis. Whilst there has been some impact upon its business activities in recent times, NOV is still in a very secure position, as Eirik explains: "The market has changed drastically in the last six to eight months, and our order intake has of course been quite low this year. However, we have a very good back log of projects to support us, and whilst some have been postponed due to financing difficulties, there has been very few cancellations amongst the projects we began prior to the downturn. We also have several new orders in the pipeline and we expect to see an upturn within the second half of this year."
This optimistic outlook leads Eirik to predict a bright future for NOV, as he concludes: "Our aim is to remain a strong supplier in the market, and continue to develop the business through both product improvement and constantly carrying out research into new and better processes in the drilling industry. If needs be we will diversify into different areas within the energy sector, but as far as I see it, the oil and gas industry will stay very strong for many years to come."
National Oilwell Varco
Services: Drilling and production equipment and services