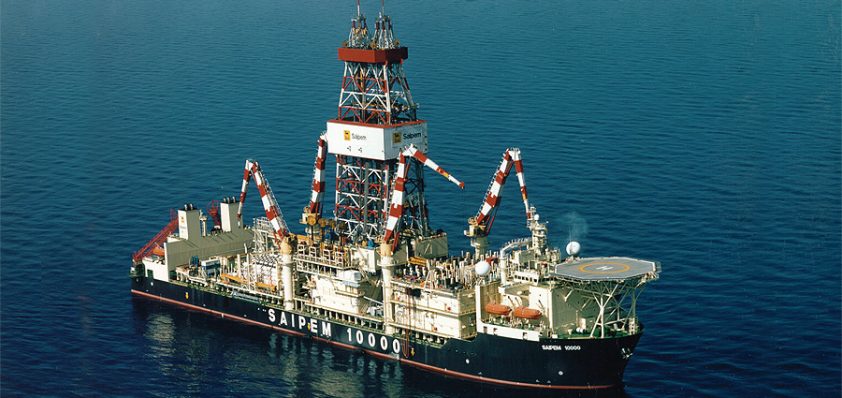 Well drilled
National Oilwell Norway is spread across Norway, with sites in Kristiansand, Molde, Asker, Stavanger and Søgne. Through this comprehensive coverage, the company is able to service customers across the region, with its facilities working together to ensure that they receive the best possible service.
Under the guidance of the Houston-based, National Oilwell Varco group, the business is thriving, offering its rig solution units, lifting and handling equipment to the international offshore industry.
Beginning life as Hydralift in 1965, the company has grown from a small operation focused on the design of land-based lifting products and ship cranes, to being an important part of an international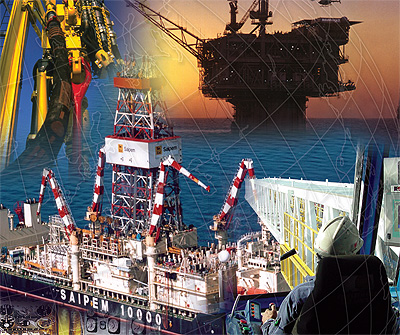 group, devising systems for supplying its range of services to some of the biggest names in the industry. After a series of shifts within its management structure, National Oilwell – which later merged with Varco – acquired the business in 2002, with the subsidiary subsequently taking responsibility of the whole Scandinavian operations of the group.
As a worldwide leader in the design, manufacture and sale of equipment and components to international oil and gas customers, the National Oilwell Varco group offers a comprehensive range of parts and products for both land and offshore rigs, as well as supply chain solutions, to ensure its clients receive a complete service package. Headquartered in Houston, Texas, the group has over 140 years of experience, and with facilities across the world, its wide network of operations puts clients at the forefront of all of its operations.
Serving some of the most demanding customers in the world, the group has built its success on a strategy of emphasising client satisfaction and exceeding expectations. From one spare part through to a comprehensive drilling system, customers are offered the highest possible service level, with close relationships in place to ensure that their needs are met. Illustrating this desire, the group conducted inquiries and seminars for over a year to identify what their customers deemed as truly important, so that it could drive further service improvements.
Discussing National Oilwell Norway's client base, MD Eirik Bergsvik begins: "We provide complete turnkey drilling packages, offering everything that is needed to perform a drilling operation to an internationally-based clientele. Of course we do a lot of work in Europe, but we also serve large international drilling contractors, as well as delivering projects at yards in China, Singapore and South Korea."
Expanding on the nature of the company's solutions, Eirik continues: "Providing a tailored service has been one of our trademarks over the years, however we have been working to develop more standardised solutions. There is currently a huge demand for our drilling packages, and to service our clients in the best way we have developed these standard solutions that can be adjusted to meet individual requirements, while still offering a complete tailor-made solution if required."
This ability to offer tailored solutions together with the existing strong customer relationships are key strengths of the group, and have been vital in helping it find success. Outlining the other factors that have been behind the company's growth, Eirik says: "In Norway we have been very good at project execution, working hard to develop our service in the North Sea, which is one of the most demanding markets in the world for environmental and technological issues, with HSE requirements in particular being one of the main drivers for development over the last 20 years."
The safety of the company's employees and its customers' workforce is at the heart of all of the group's work, with safety features built into the design of every solution and a significant focus on a safe internal working environment. Each National Oilwell Varco facility has a functioning HSE programme that complies with the region's regulations, with responsibility for implementation delegated across the organisation to ensure that every work area is safe.
Commenting on the importance of these issues, Eirik says: "The Norwegian Petroleum Directorate and UK governmental authorities dictate that the level of injuries and casualties must be zero, so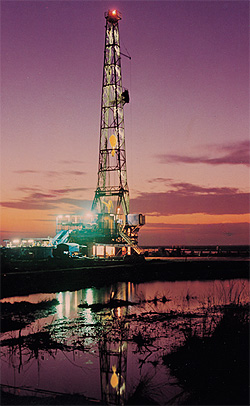 over the years we have increasingly automated our products so that operators are moved from the drill floor into protected cabins where they use remote operations.
"Another initiative is the importance of reducing the possibility of spills into the sea, while we are also working to make hydraulic fluid green, so that if there is a spill it won't do any damage to the environment. Further developments include an improvement in the recovery level of drilling fluid so it can be recycled, and a drive to decrease our level of energy usage, by reducing weight and utilising new technologies," Eirik adds.
Complementing this drive for HSE improvements, National Oilwell Norway constantly challenges its staff to develop new technology for its solutions. With its own R&D department, it has a strong focus on innovation, emphasising the importance of making the most of individual knowledge and experience within the company, with the entire group committed to providing value to customers through leadership in technological innovation.
Detailing the emphasis on developing its leading service, Eirik comments: "The North Sea is a very demanding market, so we are regularly trying to improve our products by making them more efficient, safe, reliable and environmentally friendly, while at the same time we are continuously looking to expand into new products and services, with the refurbishment and upgrade market of particular interest to us."
The importance of expanding the company's portfolio of services is particularly emphasised by the amount of strong competition in a very demanding industry. Commenting on the current state of the market, Eirik continues: "The business is in the strongest position it has ever been in, with a high level of demand for oil and gas as an energy source. There is currently a huge investment in drilling rigs, and there will still be a demand for many years to come, as they need to be maintained and operated. Our task will be to continue developing technology to improve the drilling equipment and improve the operations of or clients."
Continuing to look to the future, Eirik adds: "We currently have a large backlog of orders that we will execute over the coming years, while we will naturally look to expand. Ultimately though we aim to be the number one choice for our clients, not only because we are a large operation, but also because we can provide the services that they require at the time they want them."
National Oilwell Norway has a history of success, combining the backing of a large international group, with the versatility of an independent niche operator. Adding quality, strength and capacity, the group's influence enables the company to develop new technology that keeps it at the forefront of the industry, while as an independently run business it can easily adapt to the needs of the market. Together
these factors indicate that the organisation is on track to continue its growth, through its comprehensive, tailored, safe and environmentally friendly solutions.
National Oilwell Varco – Norway
www.nov.com