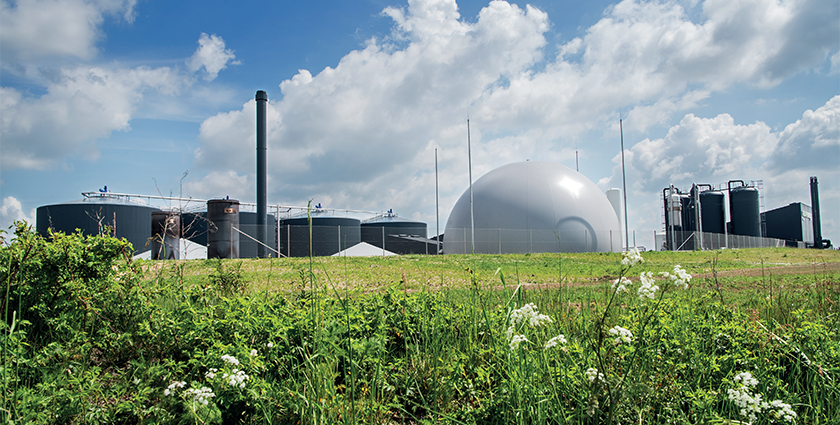 Green gas goes global
Biogas pioneer, Nature Energy, looks forward to major international expansion as it brings revolutionary new technologies to Europe, North America and Canada
As a leader of the green transition, Nature Energy is the largest producer of biogas energy in the world. Owning and operating 12 biogas plants across Denmark, the company is now looking to establish an international presence in Europe, Canada and the US. This expansion comes at a pivotal moment for Nature Energy, as it promises to play an important role in the future of sustainable power production.
Nature Energy is one of the world's forerunners of biogas technology. As the company's Chief Executive Officer, Ole Hvelplund, explains: "We started out as a gas utility company, back when it was common to have commercial businesses on the gas grid. In 2015, we started on biogas, and we now have 12 inbuilt appliance operations across Denmark. We have designed and built a number of large-scale biogas plants, and we successfully operated a commercial gas sales business until its sale in 2018.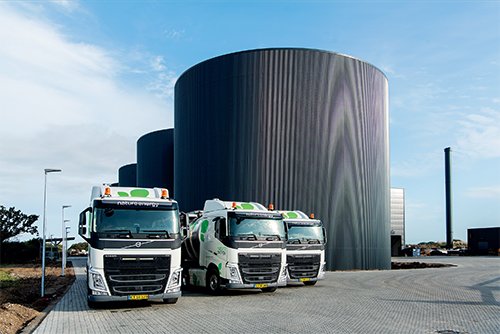 "We now own and operate the country's leading biogas production operation. We are the largest company in the world to produce renewable gas for grid services, which makes us a really significant player, both in Denmark and across the world."
The company's innovative spirit, and team of industry experts, continually sets it apart from competitors. "One of our main assets is our in-house engineering operation, which is supported by considerable equity. We also have established industry connections, meaning we can work together with local partners on almost all of our projects. One thing you can always rely on with Nature Energy is that we can walk the walk – we will use all of the resources available to us to make sure a plant is built to the highest possible standard.
"The main difference between us and our competitors is that when we started in 2015, biogas was a small industry. We were making small-scale plants for farmers, and similar clients, and we realized that in order to grow the company we needed to scale up the industry. To make the switch to large-scale plant production, we started collecting feedstock and waste from local farmers, households and industrial sites. Our expert team of biologists and biochemists then used those materials to continue learning about biogas.
"We are now a large-scale company, with an extended team of professionals who are dedicated to building up that knowledge base. With our in-depth understanding of the biogas process, we have been able to move from single biogas plants to industrial sized operations. We also found a way to drive down the cost curve, and run the plant 24/7 with 100 percent efficiency, which has been a huge asset," Ole comments.
Thanks to Nature Energy, Denmark's biogas production network is world-leading. As Ole details: "Our current footprint across Denmark is quite extensive. We have 12 large-scale plants, where we take in between half of a million to one million tons of feedstock, and use it to produce more than 20 million cubic meters of biogas. Each of our plants is capable of this level of output, which puts into context the scale of our operation.
"In addition to having considerable capacity, our facilities are also made to accommodate new technologies, as and when they are developed. We have a series of plants where we can introduce new technology, which is really important because it means we are continually getting the cost benefit of the latest machinery.
Our facilities provide Nature Energy with a really strong foundation, upon which we can continue to expand, both in Denmark and internationally."
These highly successful plants continue to play a vital role in Denmark's energy transition. As Ole discusses, Nature Energy has worked hard to establish biogas as a viable sustainable energy alternative: "When we started out in 2015, no-one really believed that biogas could be a significant player in the energy transition. Their view was that it should all be electrified, but over time we have been able to challenge that perspective. Today, biogas accounts for 25 percent of Denmark's gas consumption, and we hope to increase that to 33 percent in the coming years.
"We have managed to make use of excess biomethane fuel, which is an important resource for power generation that actually works to significantly reduce CO2 emissions. That's been a really significant achievement for us, because it has helped people recognize the potential of biogas technology.
"It is becoming more widely accepted that biogas is a viable alternative to traditional methods of energy production. We are able to substitute natural gas, and provide a greater level of supply security, because our gas is locally sourced, and doesn't rely on any international resources.
"We are proud to produce a green energy alternative, and we always try to use our materials in as many sustainable ways as possible; for example, we produce a screen fertilizer for food production that can act as an effective substitute for chemical fertilizers, which are produced using fossil fuels. There are a lot of misconceptions about biogas, but when used correctly it actually forms a perfect, carbon neutral, circular economy."
Having transformed the way the world views biogas, Nature Energy now enjoys a strong strategic partnership with high-profile energy company, Shell. "There is a lot of demand from other energy companies who want to use our biofuel. With our green certifications and credentials, it made sense for us to partner with Shell in 2020.
"These large energy companies are under pressure from consumers to provide gas alternatives that don't have so many carbon emissions, and that pull from the market has resulted in a considerable spike in demand for our services. We are also seeing more interest from utility companies who are looking to make the switch to biogas for use in household heating systems, which is an encouraging sign for anyone invested in sustainable energy," Ole observes.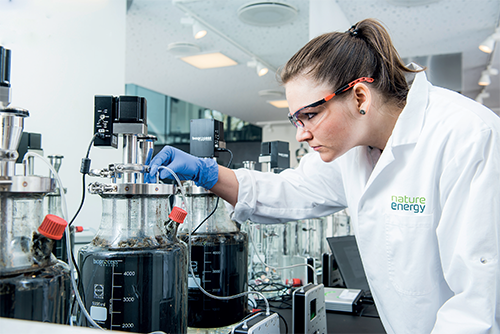 Alongside these exciting partnerships, Nature Energy's success over the past five years means that it is now ready for international expansion. "We have seen considerable growth recently, and as a result we have focused our attention on growing into new territories. We have a plan at the moment to focus on European countries like France and the Netherlands, but we are also looking at various provinces in North America, including Minnesota, Wisconsin and Quebec. We hope to create a foothold for the company in these markets, so that we can then scale up our operation the same way we did in Denmark.
"We have done quite a coherent screening of all the different countries, states and provinces that have gas consumption rates similar to those in Denmark in order to decide on a direction for our expansion. We also looked at gas grid availability, and all the parameters of those different systems. Using that information, we were able to create a ranking list of countries and states where it would be viable to implement biogas as an alternative energy source," Ole reveals.
"We have projects planned in all of the territories mentioned, but our work in Quebec is possibly the most significant. We have announced plans for a plant in an area called Farnham, where we have already acquired a site. The project is very similar to the plants that we are already running successfully in Denmark, with the same size, feedstock capacity and so on.
"Our strategy is to replicate the Danish plants, with some changes that will help the new facility adapt better to the Canadian environment and culture. The farming and industrial landscape in Quebec is similar to Denmark, so we will be able to take and use waste from a variety of places, and in turn produce green energy for the local area.
"The development of our technology means that we are no longer dependent on manure, which has helped open up the possibility of expansion into Canada and other regions. We plan on working with numerous local partners, including farmers, landlords and food production companies, all of which can offer a variety of feedstock for the biogas plant.
"It's all about transferring our expertise to new markets around the world. We built a solid base in Denmark, we know how to organize things, and we understand the biology behind the process 100 percent. The challenge now is copying our work in Denmark, and adapting it to new local environments," he elaborates.
As it continues to redefine the capabilities of biogas technology, Nature Energy makes a valuable contribution to the sustainable energy revolution. These latest developments set the stage for an exciting new chapter for the company, as Ole concludes: "We have enjoyed fantastic growth over the last five years, and we expect even more in the near future. By 2026, we hope to be producing between ten and 15 plants per year, which is considerably more than the two we currently produce on an annual basis.
"It sounds like a huge leap, but we have prepared the structure and organization for this level of growth, and we have the right people to make it happen. It's an exciting time for us, we are right at the beginning of a very important international growth journey."
Nature Energy
nature-energy.com
Services: Biogas plants