Green solutions
There is more to the task Nature Energy has taken upon its shoulders than the mere commercial end associated with the transition from natural gas to biogas. In reality, the Danish distributor has embarked on a venture that may well change the perception of the role the extensive utilisation of biogas can play in ensuring the world's sustainable future.
"For a number of years since we were established in 1979 as Naturgas Fyn, our focus was on operating the natural gas network of Funen – Denmark's third largest island. Five years ago, however, five members of our team began exploring the opportunities to start producing biogas and make the gas grid greener," begins Ole Hvelplund, CEO at Nature Energy. "At the same time, we got involved in various subsidy schemes that helped us advance our intentions. Initially, we built four plants while we were still owned by eight local municipalities, but as we needed capital to expand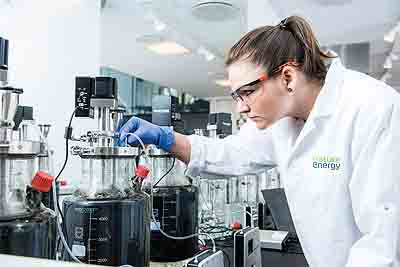 biogas production over time, they sold the company to a group of private investors in the spring of 2018. Today, we have nine plants up and running and we continue to pursue our commercial goals."
To further support the growth of its infrastructure, Nature Energy completed the acquisition of fellow biogas company Xergi in late 2018. Ole comments: "We found Xergi's competence in designing and constructing biogas plants incredibly beneficial to our future plans. We needed a partner to help us manage our locations and with more than 30 years of experience, Xergi was the best choice possible."
Using excess energy
Guaranteeing that all plants work in unison is central to Nature Energy's strategy, as the organisation places strong emphasis on managing the sites centrally, thereby driving operational expenses down. "Such an arrangement facilitates our R&D activities, too, because it allows us to quickly implement new practices across all sites and improve our efficiencies," Ole adds.
In its relatively short history, Nature Energy has built a reputation for being a company that strives to utilise all the energy it produces, including excess energy. Ole draws our attention to a partnership the business has established that highlights its commitment to energy efficiency. "We are working with Strandmøllen to provide them with excess CO2 from the world's largest biogas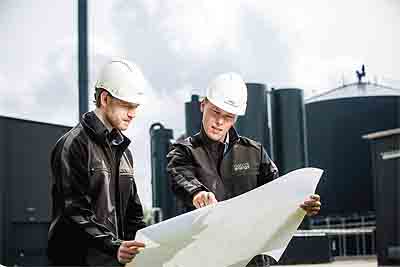 plant in Esbjerg, which could be used as bubbles in soda or beer, and thus find an application in the beverage industry."
Typically, when a biogas plant converts feedstock, 60 per cent of the organic material becomes energy and 40 per cent becomes CO2. So far, it has been difficult to use the excess CO2, which is usually emitted back into the atmosphere, but with the completion of the Korskro plant in Esbjerg, Nature Energy will be able to bind the CO2 in circulation more effectively. It has been estimated that the plant will deliver the first bottles of carbon dioxide in the summer of 2019 and its capacity will enable it to produce up to 25 per cent of Denmark's annual CO2 consumption.
As a firm believer in the future relevance of biogas in the energy mix, Ole is determined to take Nature Energy's production model abroad and replicate it in other Western European countries and, potentially, in the US, as well. "One of the main challenges will be to find partners that are willing to build biogas plants with us. We want to work with companies that share values similar to ours. For example, they should be interested in becoming CO2-neutral and in meeting certain CSR goals as a result of the production process. Naturally, it is also key for us to take into account the legislative specifications of the different countries we want to go to, and work a plan around them," he analyses.
The role of biogas
In Ole's opinion, wider public support will be needed for biogas production to unfold its full potential. He calls upon the society to get behind the industrialisation of the process. "There has to be a concerted effort towards the construction of bigger biogas plants and a structured approach for the collection of feedstock from around these plants to then turn into biogas.
"I also think that biogas should not be used only for electricity generation. There are a lot more applications for it where it can add real value. For example, biogas will be particularly useful in the transport sector as a fuel for heavy-duty vehicles, ships, and even planes. Of course, it can still play an important role in backing up wind or solar energy when needed," Ole discusses.
"Finally, the public needs to recognise the role of biogas in taking waste away and making the most of it. The conversion of feedstock into biogas cleans up the environment and the production of green gas supports the sustainable development of a number of business sectors, creating a circular economy, which benefits everyone involved," he concludes.
Nature Energy
Services: Biogas production