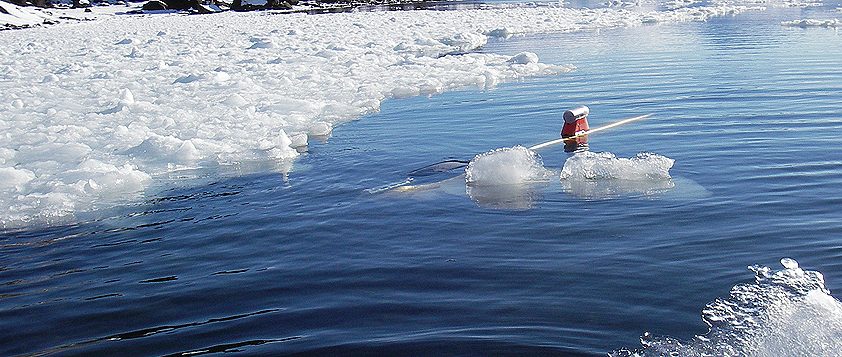 Surveying the future
As the leading independent UK offshore survey company, NCS Survey provides survey services to the offshore construction and positioning markets on a worldwide basis.
The company consists of a group of highly experienced onshore and offshore staff, with all project managers having in excess of 20 years' experience. Primarily offering survey, positioning, and subsea surveying services to the offshore oil and gas, and renewable energy sectors, NCS Survey works closely with its clients to provide cost effective and technically advanced solutions, which are tailored to meet project requirements.
Established in 2005, NCS Survey was started by Andy Gray and Chris Erni, after they identified a gap in the industry for a new survey company. Each with over 25 years of experience in the survey market, Andy and Chris also recruited a top project management team, complemented by highly qualified field staff, as a strong basis for the new company. With a strong focus on development of new service lines, the pair recently established two new business lines – autonomous underwater vehicles (AUV) for shallow water, and touchdown-monitoring systems for pipe and cable lay operations.
CEO, Andy, describes how important recruitment has been to the company ever since its foundation: "Within six months of starting the company, we had committed ourselves to an extensive graduate recruitment and training programme. We knew how important the support of a strong personnel team would be for the business, and so to kick-start the initiative, we assigned one of our senior project managers as a training manager for the first year and then recruited graduates from three or four universities in the UK that have degree courses related to surveying. In the first year, we recruited ten graduates and we've continued since then, building up the team. To date, we've recruited 24 graduates and our staff now number 60, so the programme has been a complete success."
Today this elite team supports the company in offering its services to the offshore sector. Andy elaborates on the particular types of survey that NCS offers: "There are two main phases in survey. The first is seismic, used foroil exploration, but we don't get involved in that process. Our business is centred around the production phase, which starts with surveys prior to positioning rigs on site for drilling, rig move positioning, through construction support during structure installation and pipe and cable lay to annual inspection maintenance surveys and decommissioning. We spotted the potential for Autonomous Underwater Vehicles to be used for a lot of these tasks. We're the first commercial company to push into the shallow water AUV market."
An order for £1.5m was placed in 2009 for two Gavia AUVs, one 500 metre-rated system and one 1000 metre-rated system. These products are specifically aimed at the shallow water market and are the first Gavia AUVs to enter the oil and gas market as a service provided by a survey contractor. In doing so, Hafmynd, the Icelandic manufacturer, has created a new line named the Gavia Offshore Surveyor. The AUVs were delivered earlier this year but NCS Survey has already completed a contract last year for BP Azerbaijan using one of the manufacturer's units.
Andy comments: "The AUVs are modular, so they are quick to configure. They're also lightweight making them easily deployable from a small vessel. Once programmed each AUV can be launched from the vessel to carry out the survey. If an AUV cannot complete a task, it will move onto the next task, complete the mission and then recover lost tasks at the end of the job. This saves a lot of vessel time, which is important because one of the biggest costs in the offshore survey industry is the survey vessel itself. We can operate these from much smaller, lower cost vessels, making huge savings in terms of the overall day rate of the operation."
With a full payload, the NCS Survey system will be 2.9m long and weigh 85kg and can be launched from shore, a small inshore vessel or via crane from an offshore vessel. NCS Survey also has an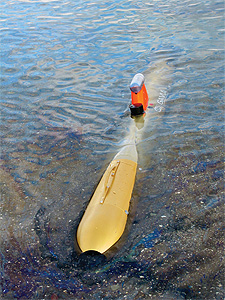 R&D programme to develop other innovative solutions for launch and recovery, as well as additional sensors for the AUV.
A further new service line was the recent addition of touchdown monitoring as a result of the company's acquisition of SRD's survey division in October 2009. Andy explains: "Sonar Research and Development was a division of Tritech. In taking over its survey division, we took on all the existing and future survey projects. We also took on SRD's seabed visualisation systems with touchdown monitoring capability as part of the deal."
With a number of new areas to focus on, considerable growth already experienced, and further development expected in the future, NCS Survey's hard work has been recognised with the Subsea UK 2010 New Enterprise Award for companies under five years old. "The award has meant a great deal as it is recognition of our achievements by our peers," explains Andy. "This has been really good for morale, as it's great for staff to see the results of their hard work. The award has also given us high level exposure and direct enquiries with some key potential clients."
Having made rapid progress in the four and a half years since its establishment, NCS is looking forward to a bright future. Andy describes the particular aims for the company in the coming years to ensure it can maintain its rate of growth: "We're always investing in new technology, which is important to keep us at the cutting edge. Over the last year, we've invested nearly two million pounds in new technology. We're also continuing to invest in training programmes for existing staff and new recruits.
"In the next couple of years we are planning to form new overseas partnerships, adding to our existing relationships with businesses in Norway and Houston. We'll be looking to do more work in key areas, such as the Middle East and Far East. Our aim for the company is to double in size again in the next three years."
NCS Survey
Services: Underwater surveys