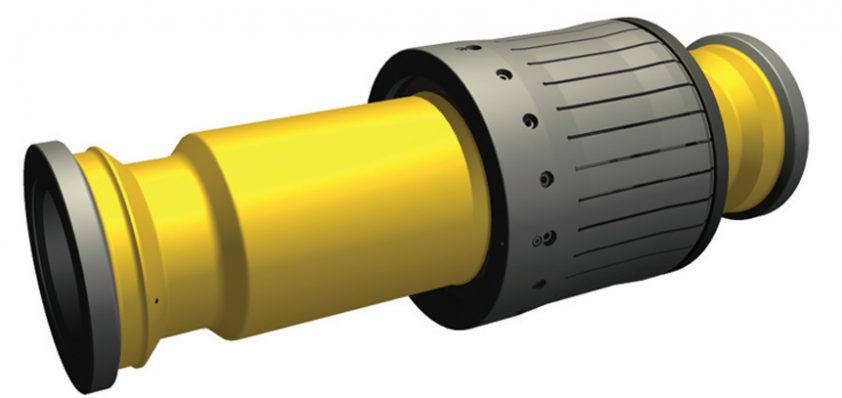 Ask the experts
With two decades of experience under its belt, Nemo Engineering caters to customers looking for products and repair services for offshore pipeline systems and associated structures.
Nemo is one of few companies that concentrate on this niche in the subsea market, and as such, it is not directly competing with businesses such as FMC or Aker Solutions. The company focuses on delivery of equipment that is connected to the pipeline. This equipment is either produced from its own facility or with sub-suppliers.
Elaborating on Nemo's know-how and activities, Per Arild Nesje, Nemo's director of Special Solutions, says: "We operate in four different business areas related to subsea. Structures and Systems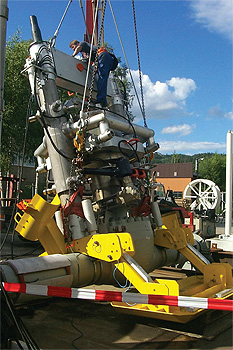 is an area that involves producing subsea units that are placed on the seabed in conjunction with oil and gas production pipelines or water injection pipelines. Typical examples include structures at the end of the pipeline, riser bases, branch units or manifolds. We also deliver protection covers for the protection of subsea structures and spools from trawl loads or from accidentally dropped objects falling off a platform. In many cases we make and supply these protection covers using reinforced glass fibre.
"The next business area," Per says, "is Subsea System Components, which focuses on products being an integrated part of the pipeline. The main products are tees and wyes for connection of smaller pipelines into bigger lines. In recent years, Nemo has delivered hot-tap tees and associated valve systems for diverless hot tapping on pipelines in deep water depths. The latest delivery was on the Ormen Lange project for Statoil, where Nemo supplied the tees and valve modules for hot-tapping into two 30 inch gas pipelines operating under full pressure in about 850 metre water depths. The hot-tapping operation was successfully performed in the summer 2009. The business area also provides active pipeline supports for accurate alignment of the pipeline to facilitate diverless tie-in to structures with mechanical connectors. We also supply emergency shut-down valve systems, which are positioned on the pipeline just outside the platform to protect it in case of leakage or rupture of the riser.
"Our two remaining business areas are Pipeline Engineering, which currently focuses on early phase field studies, and Special Solutions, which delivers tailor-made solutions for our clients. Special Solutions focuses on pipeline repair tools and systems, which is what Nemo started with originally. We have gained a lot of experience in innovation and solving problems in deepwater oil and gas fields without the use of divers. We produce customised tooling systems and robots to carry out the repair and modification work. As the subsea installations age we believe this will be an increasing market in the years to come."
Discussing Nemo's strengths, Per highlights the company's ability to deliver precisely what clients want: "We're small, so we have quick turnaround times and can come up with tailor made deliveries. We listen to what customers need and produce suggestions, which we discuss and refine until we have found a good solution together."
Continuing, Per speaks about Nemo's dedication to introducing the market to new products: "We probably launch two or three new products every year, sometimes in co-operation with various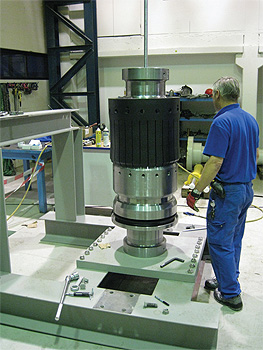 clients. We've just finished one product with a client from Canada, who had a problem with icebergs scraping along the seabed. We came up with a special unit to be built into the pipeline, which is a weak link that will break should the icebergs start to pull on the pipeline."
Another way in which Nemo has progressed is through acquisitions, and in October of this year it branched out into the Australian region through a local specialised service provider called Land & Marine Technology Systems (LMTS), based in Perth, Western Australia. "After looking to discover if we should start up in Australia, we acquired a small company, similar to our business," Per reveals. "We approached several energy companies to see if they'd like us as their partner and it became apparent that it's a promising market for us there. We've changed the name of the organisation we purchased to Nemo Offshore, and we're now giving the business our dedicated support in order to increase its revenue."
This development is indicative of Nemo's successful approach to expansion and the business has identified tried-and-tested methods, as Per reports: "We see plenty of opportunities for growth in two ways. First, we will do as we have done in Australia – open up new markets for existing products. Secondly, we like to think that our products have a little more intelligence than those of our competitors. They are often lighter or smarter, providing a more cost effective solution. Consequently, we feel we are 'best in class' when it comes to producing new, more innovative solutions – and this helps us target new customers."
Summarising his vision for Nemo, Per concludes: "Nemo Engineering and its two subsidiaries, Haatech, which is a workshop specialising on the fabrication of subsea products, and Nemo Offshore currently have 130 employees with 80 working in engineering. Therefore we'll keep on expanding our business in our existing markets within our four business areas, whilst looking to enter new places, such as possibly Brazil and the Gulf of Mexico."
Nemo Engineering
Services Products and repair services for offshore pipelines