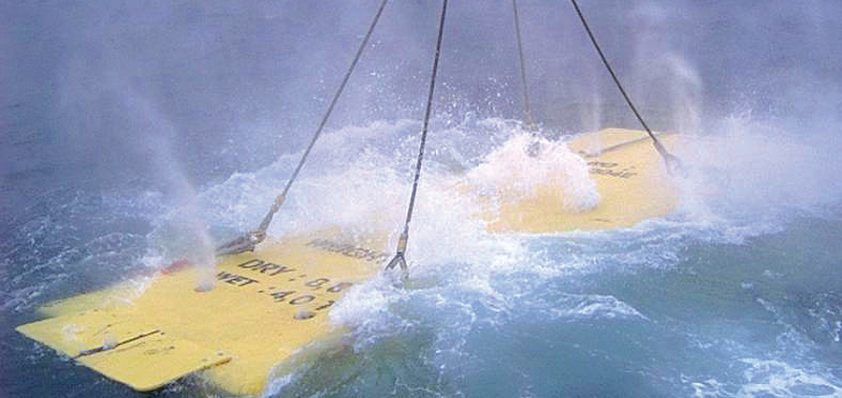 Beyond the sea
Nemo Engineering, located in Norway, is a leading provider of subsea technology, as well as a supplier of both products and repair services for offshore pipeline structures.
The technologies that Nemo produces are pipeline end manifolds and terminations (PLEMs and PLETs respectively), riser bases, both GRP and steel protection structures, and pig launchers and receivers. Equally, the company supplies a number of products for clients in the offshore industry, such as repair clamp systems, SSIV systems, pipeline supports, and subsea tooling.
Managing director Håkon Strømberg outlines the formation of Nemo: "The company was established in 1989, giving Nemo 19 years experience within the industry. We employ around 120 people, 70 of which are located in engineering, and the rest working in our fabrication facilities. We have two sites – the main office and engineering centre is located at Lysaker, near Oslo, and our workshop Haatech, is located at Hokksund. All services that we provide are concentrated in the subsea offshore market, particularly within subsea pipeline projects."
Arne Roar Holden, director of structures and systems, explains the organisation's approach to the market: "What we primarily focus upon is producing all the equipment from templates and manifolds at our own facility, or at other subsuppliers, particularly in relation to infield and export pipeline technology. I think we are one of very few companies that are entirely focused on this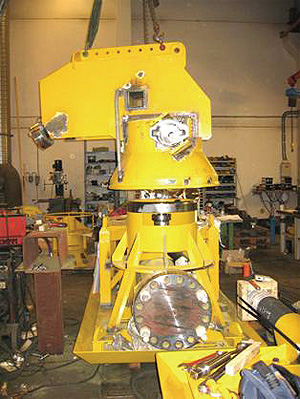 kind of equipment within the offshore industry, so we are not directly competing with businesses like FMC or Aker Kvaerner, who mainly focus on Christmas tree templates and manifolds. We are more concerned with producing equipment that is connected to the pipeline itself."
Arne Roar explains the scope of Nemo's technology within the offshore sector, and some of the recent projects it has under way: "The main products we manufacture are PLEMs and PLETs. We also create all kinds of GRP protection structures, and Nemo is the biggest manufacturer of this technology in Norway. We have delivered around 400 of these particular covers in the North Sea area. We are also in the market for both pig launchers and receivers, ranging in sizes from 20 inches upwards.
"Our main customer in this market area has been StatoilHydro, and over the past three to four years, we have delivered many PLEMs and riser bases to them," Arne Roar continues. "One of the most important contracts was the Tampen Link project delivered in 2007, and we have also been involved in the Visund Riser Base project, which incorporated both Statoil and Subsea 7. We have also worked prominently on the Langeled SSVS project, completing all of its engineering requirements. For the time being, we are delivering riser bases to the Tyrihans project for StatoilHydro, as well as working on Gjøa and several other subsea projects for this company.
"Working closely with clients is a very important aspect of what we do, and the main areas we focus on are engineering procurement construction (EPC) contracts," Håkon adds. "Although we are known as Nemo Engineering, we deliver services beyond what our name suggests. Our main client in Norway is StatoilHydro, but we also have many other important customers within this market area. We have a number of frame agreements among others with Technip and Shell representatives in Norway."
The need for a constant supply of new technology has encouraged Nemo to establish its own research centre, as Arne Roar explains: "Product development is very important to Nemo, as we want to be respected as the best technological supplier in the industry. Hence, we spend a lot of time and resources on developing solutions, and a lot of testing and design takes place at our Haatech facility, which is one of the main reasons we acquired the site."
Håkon comments on the move: "Haatech was purchased in late 2005, and we have managed to develop many of the EPC projects discussed earlier through working closely with our people there. We worked with Haatech for a decade before purchasing them, so we know each other very well. We are now focusing on specific pipeline projects at this facility, to be subsequently delivered to the field. The most important project for us at the moment is taking place at Ormen Lange, at the Phase 2 southern development. Nemo will supply the majority of hardware related to the Hot Tap operation that is going to be performed on 800 metres water depth. We have undertaken projects of this scale before, but never have we installed them at the depths required at Ormen Lange."
On what separates the business from other operations in the offshore sector, and on the potential for growth in the future, Håkon comments: "The main strength of Nemo is that we are highly proficient in dealing with customers, and managing all the requirements of their various projects. We often compete with other major Oslo-based companies within the offshore market, but they are more selective of the products they apply, and the projects that they manage. We are focused on delivering the best possible solutions in the subsea market.
"The North Sea is very encouraging at the moment, and we expect this to be the case in the coming years. Nemo is currently expanding its export options, and we are looking to increase the amount of projects we have in West Africa and Australia. We will continue to focus on our main product range, but we will also aim at becoming a global presence in the offshore industry, delivering the technology we have built our reputation on," Håkon concludes.
Nemo Engineering AS
Services: Turnkey pipeline product solutions