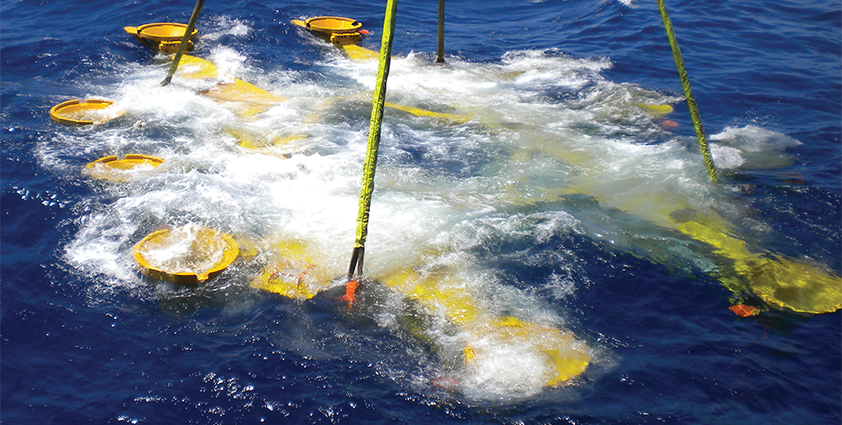 A strategic alliance
Over the years since it was formed in 2003, Neptune Marine Services has evolved into a provider of engineered solutions to the oil and gas, marine and renewable energy industries.
Headquartered in Perth, Western Australia, Neptune's presence also includes operational centres located in Australia, the UK, US, Asia and the Middle East.
Neptune's primary focus is the offshore oil and gas sector where its comprehensive suite of subsea services can be tailored to provide solutions for both new 'greenfield' construction projects and existing 'brownfield' inspection, repair and maintenance (IRM) projects.
Complementary in nature, Neptune's innovative service lines include: dry underwater welding using the group's patented NEPSYS technology; subsea and pipeline engineering; offshore asset integrity management; ROV services; hydrographic surveying, positioning and geophysical services; commercial diving; specialist fabrication; pipeline stabilisation and grouting; rope access and platform IRM; and end to end project management.
The flexibility of the Neptune service provides clients with the opportunity to either utilise individual services or combine numerous services for an engineered solution to their specific project requirements.
A perfect example of how Neptune works with clients is a brand new contract that was awarded in November 2011. It has been contracted by Hess Exploration Australia Pty Limited for the Provision of geotechnical and geophysical surveys for the Equus Gas Fields Development Project, located 180km north of Exmouth on the North West Shelf of Western Australia.
Neptune has formed a strategic alliance with Greatship Subsea Solutions Australia Pty Ltd to complete the project. The alliance combines the capabilities and resources of both companies to provide clients with a complete geotechnical and geophysical solution in both shallow and deep waters.
The total contract is estimated to be worth $14.5 million and commenced in late November 2011 for a duration of 75 days. Neptune's share of the expected contract revenue is approximately $7.35 million.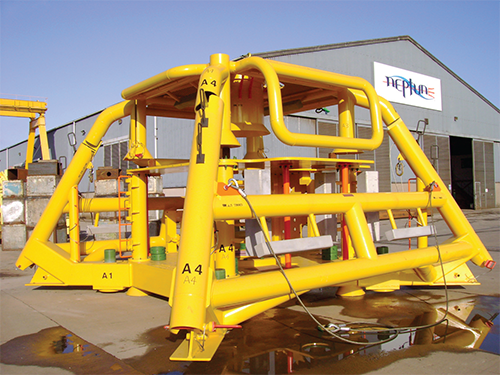 Neptune's CEO, Robin King, said the contract, which is the first Neptune will complete for Hess Exploration Australia Pty Ltd, represents an exciting opportunity that is reflective of Neptune's focus on forming strategic alliances with key service providers to enhance its service capabilities.
"As part of our strategy for growth, we recently outlined that the financial year in 2012 will see a key emphasis on developing alliances with related service providers in our key geographical regions. This project is an example of one such collaboration, through which we see long-term potential," he said.
"The project is also reflective of the growing activity on the North West Shelf and Neptune continues to secure contracts in this region. Neptune's recently opened Dampier service facility, further enables Neptune to provide its range of solutions to clients in this important area."
Robin King was appointed as CEO in November 2010, when the company was facing a number of significant challenges. Following some restructuring, Neptune was able to progress through these challenges and establish a platform from which it aims to build a highly successful business going forward.
Having delivered on a number of significant initiatives, Robin believes that Neptune has established a pathway to profitability and is confident that there are a number of growth opportunities to pursue in 2011-12. These opportunities are expected to come from a combination of organic growth, further integration of services and strategic relationships with key partners.
One of the areas where Neptune sees further growth is through creating a better understanding of its integrated offerings. Neptune can and does offer a number of specific 'Total Service Solutions' that utilise the specific strengths of the company's individual businesses, and is now focusing on making sure these solutions are highlighted to the marketplace.
Neptune's dedication to ensuring its divisions work together to offer an integrated approach is good news for Neptune Europe/Mediterranean/Africa (EMA), which operates from its regional headquarters in Aberdeen. The divisions in the EMA region deliver EOS or engineered offshore solutions – a portfolio of high performance capabilities that can be supplied either as a total solution or as an individual service, according to the specific requirements of each project.
Neptune EMA's integrated service offering is delivered by a team of highly professional and experienced personnel who are dedicated to providing customised solutions to their clients' individual needs. These capabilities are demonstrated in its FEED studies, which optimise the design of subsea architecture for flow assurance performance and operational flexibility, in a cost effective manner. Neptune's reputation for delivering high quality results is also well established in offshore installation work, general engineering, refurbishment, as well as the assembly and testing of production equipment such as subsea trees and wellheads carried out at its workshop facilities near Aberdeen.
In the last few years the company's Aberdeen-based EMA division has also become an industry leader in the area of offshore renewable energy projects, such as tidal power generators and wind turbines. In 2010 Neptune completed the conceptual design and development of subsea hydraulic modules and development/recovery equipment for the Oyster 2 renewable energy system. This move into the renewables sector represents not only a change in direction for the company but an expansion of its already wide-ranging capabilities.
Neptune
Services: Engineered Offshore Solutions (EOS)