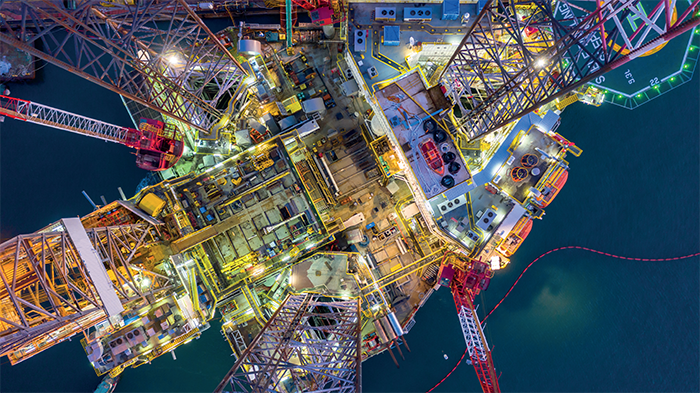 New North Sea licensing will benefit from next-generation geoscience, writes Owen Lee
Increasing concerns over global energy security and UK domestic supplies have raised the prospect of a significant expansion of oil and gas activity in the North Sea, and placed a premium on turning potential into production in the shortest possible term.
Up to 130 drilling licenses could be awarded under plans expected to be unveiled by the UK government, with accelerated timelines key to making the sort of impact on cost and security that is required from an energy sector already facing unprecedented challenges.
And while traditional development trajectories between license and production have in the past run for up to 20 years, thanks to new technologies, and improved methodologies, that number is expected to diminish in the years ahead.
Artificial intelligence (AI) is one of the most powerful tools available to an industry seeking to meet these increasingly urgent policy and customer demands; and geoscience, so crucial to oil and gas, is an area where AI is already changing the rules of the game.
Game-changing
Seismic interpretation represents a critical element of oil and gas exploration, development and production but has been challenged in recent years to accelerate results, improve accuracy and reduce risk while maintaining high levels of safety.
Geoteric, AI seismic Interpretation specialist, has proven that all these goals are achievable. The technology is perfectly positioned to provide the fast-track necessary for a new generation of North Sea assets.
Geoteric's proven solutions are fast and easy to use, with a low training threshold and seamless integration with third-party end-to-end systems; supported by a track record of reducing fault interpretation time by up to 95 percent, producing best-in- class results with immediate impact.
For projects, that means an accelerated development cycle enabled by evidence-based decisions. It also translates into higher quality drilling targets with a greater chance of success, reduced costs and rig downtime.
In the context of mature regions such as the North Sea, AI can also add value to data sets built up over the last 50 years – maximizing the returns on existing and historic seismic investment without the delays associated with re-processing and re-shooting to secure fresh data.
AI seismic interpretation in action
AI has already been proven even in the most challenging seismic data. INEOS, for example, acquired multi-azimuth and angle stack seismic data in the Danish North Sea. The clastic and carbonate geology was complicated by a shallow gas cloud seriously deteriorating the seismic response.
It would have been impossible to manually interpret the multiple data sets required to better understand the target zone quickly and without imparting any human bias. However, thanks to AI in the shape of Geoteric AI Fault Interpretation, INEOS secured – in just two weeks – a highly-detailed structural framework, across multiple volumes, with unprecedented accuracy. The end result was more informed field development and well planning decisions as well as mitigated risks and reduced uncertainties.
Cut to the chase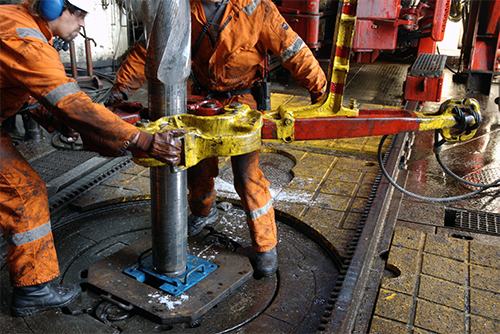 bpx Energy faced challenges of a different nature in an unconventional play in the Eagle Ford and Permian basins. Detailed and accurate interpretation from a 100,000 square kilometer survey area was necessary to avoid faults in the overburden, and to stay in the sweet spot while geosteering, targeting naturally fractured areas to maximize production.
Rather than the years it would take using traditional interpretation methods, the results were delivered by Geoteric AI Faults in days, providing updated reservoir models based on a full volumetric fault interpretation in challenging data.
Geoteric's Automatic Fault Surface Extraction tool enabled a rapid one-click extraction of all fault surfaces for seamless transfer into a third-party modelling software for the next stage of the project workflow.
The operator was able to optimize well paths, reduce shallow hazard risk and avoid drilling difficulties along the complex lateral wells.
Forging a new path
New licenses in the North Sea, as promised by the UK government, can progress from prospect towards production in record time to meet the energy security demanded by policy and consumers.
These are powerful impacts: a reduction in interpretation time of 95 percent, from years to as little as days; fast-track turnaround on specific packages of crucial work; improved results that increase the chance of drilling success, reduced rig downtime and optimize the economics of field development.
And of course, the application of AI also reduces uncertainty while improving health and safety, reducing overall project risk. Crucially in the net zero age, environmental impact of field development is lessened.
Speed and certainty, accuracy and dependability, trust and understanding – this is what can be achieved with AI, and what will transform the timelines and prospects of North Sea oil and gas in the decades ahead.
Owen Lee
www.geoteric.com
Owen Lee is SVP Global Sales & Marketing at Geoteric. For over 30 years, Geoteric has expanded what's possible in the world of geological interpretation. Used across the globe, its innovative software, leveraging artificial intelligence allows interpreters to combine their knowledge with the best possible image. Geoteric enables a more detailed understanding of the subsurface, no matter the application. It is proud to be playing a part in the journey to Net Zero and helping customers make better geological decisions for a more sustainable tomorrow