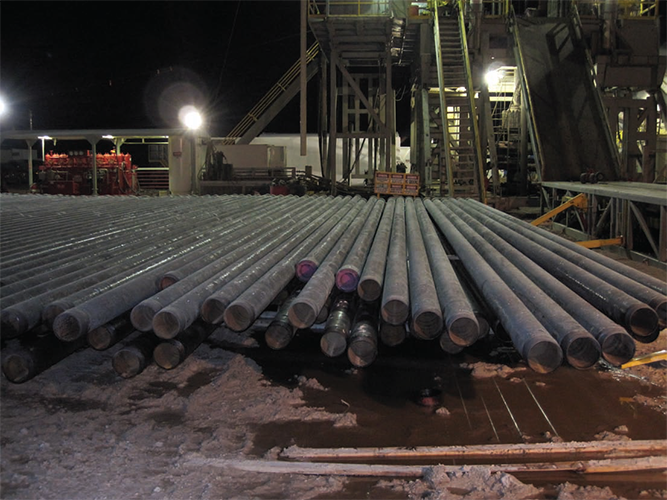 License to drill
Established in 1995 to create a portfolio of onshore oil and gas exploration assets in the onshore Canning Basin, based in the Kimberley region of Western Australia, New Standard Energy (NSE) today is strategically focused on finding, acquiring and developing oil and gas projects that will add to its diverse range of onshore assets and fuel future growth.
Indeed, the Australian firm is committed to realising the oil and gas potential of prospective shale and tight gas basins across Australia and the US and is currently operating four primary basins, Eagle Ford, Texas; Cooper, South Australia; and the Canning and Carnarvon basins, Western Australia.
The diversification of the company's assets stems from the financial and geographical challenges of operating as a small cap company in Western Australia, which in turn led to the company making the strategic decision to expand into new areas and thus generate a much more sustainable business model, as managing director of NSE Phil Thick discusses: "In late 2013 NSE made the decision to diversify our asset and risk portfolio as it was becoming very obvious that the cost, timelines and risks associated with drilling one-off exploration wells in one of the most remote parts of Australia, with no path to market even if successful, was an unacceptable business model for a small cap company. In January 2014 New Standard completed a transaction that has transformed the company into a diverse oil and gas explorer, developer and producer."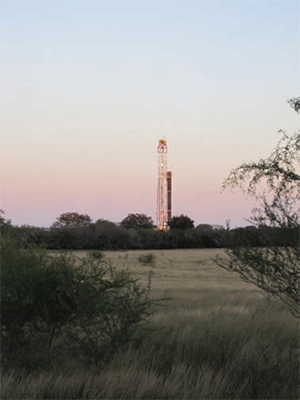 Benefiting from a strategic alliance with major shareholder Magnum Hunter Resources Corporation, NSE aims to efficiently develop the Atascosa project in the Eagle Ford assets as well as the Cooper Basin alongside the US based company, as Phil explains: "NSE's current primary focus is the development of our Eagle Ford shale assets to raise revenue and increase reserves. Over the next 18 months we will be accelerating our drilling programme in Texas to drive the company's growth. In addition, we are seeking to develop our Cooper Basin acreage in South Australia with drilling planned to commence late 2015, taking advantage of existing infrastructure and connections to the gas-short Eastern States market. Our frontier Western Australian assets will be managed to retain the upside whilst limiting short-term expenditure."
As a major shareholder of NSE, MHR has taken on two positions on the NSE board, which will give the company ample opportunity to operate NSE's US assets with as much efficiency and technical support as possible. Moreover, with a market capitalisation of approximately $1.3 billion and long-term expertise in the major shale plays in North America, MHR also provides NSE with financial strength and experience; experience that NSE views as a vital ingredient to help it unlock the emerging unconventional opportunities in Australia. Furthermore, NSE's drilling programme in the Eagle Ford will be managed and operated by MHR's technical team on behalf of NSE. "This is the same experienced technical team that oversaw the company's other assets in the Eagle Ford – assets that MHR sold for $401 million in April 2013. The MHR team has drilled 60 wells in the Eagle Ford," highlights Phil.
The acquisition in both the Eagle Ford shale in onshore Texas and the Cooper Basin in South Australia has not only boosted the company's assets but has completely transformed its portfolio and risk profile. "Since the transformation of the company eight months ago we have drilled our first two Eagle Ford wells and brought them into production; we have also put in place a debt facility to fund these and future wells. The wells were completed and in production before the end of May, on schedule and under budget and the results have been fully in line with expectations. A $45 million debt facility has been put in place with Credit Suisse and the first $9 million has been drawn down to fund part of the cost of the first two wells. Future wells will be funded by a combination of debt, revenue and equity," highlights Phil.
Despite Eagle Ford operations being at the core of NSE's current operations, the dynamic company has a strategic plan in place to continue developing its other assets over the coming years. The Cooper Basin in South Australia will be at the heart of the company's activity in 2016, when its seismic and drilling programme is carried out. "There has been a lot of recent activity around our Cooper acreage that has significantly added value to it, and we expect a lot more to come. There will also be a lot of other companies drilling wells around us over the next 12-18 months, which will add to our knowledge and understanding and drive our programme planning," says Phil.
"However, right now we have approximately 5000 net acres in the Eagle Ford with up to 55 additional well locations identified to be drilled on that acreage. We plan to grow our net acreage position to 10,000 acres over the next twelve months through a combination of acquisition of 'bolt-on' permits around our existing land and new permit opportunities. We would expect to drill between six and eight wells by the end of 2015 and build our production up to 1500 -2000 Boepd in that time," he concludes.
New Standard Energy Ltd
Services: Explorer, developer and producer of onshore hydrocarbons