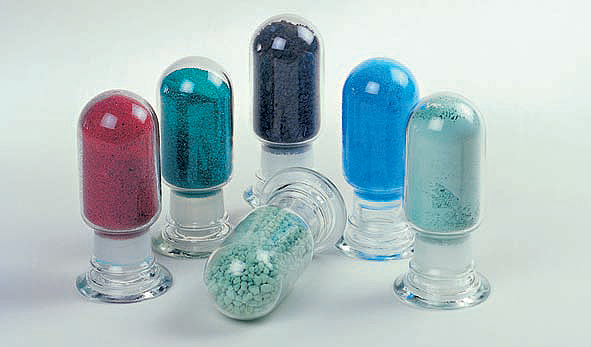 Closing the loop
Located in the East of Germany, Nickelhütte Aue was founded in 1635.
A continuous presence in the marketplace, regardless of metal and currency fluctuations, for more than 375 years, the company has amassed over 100 years of secondary metal works experience and spent more than 50 years in the field of spent catalyst recycling. A fully certified and preauthorised waste facility according to the UN Basel convention, the company has also been accredited with the highest possible accolade for a processing facility.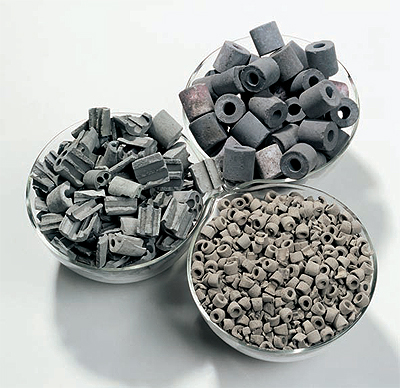 "Today the business specialises in the recycling of waste materials containing nonferrous metals," explains Clemens Kuhnert, Nickelhütte Aue's Area Manager for the Middle East and Africa. "In particular it is interested in nickel, copper, cobalt, vanadium, molybdenum and other base metals containing spent catalysts from the chemical, pharmaceutical and petrochemical industries, and from the hydro generation processes of oils and fats. In addition, Nickelhütte Aue is also able to treat other kinds of residues like ashes, dusts, grindings, liquids, slurries and sludges, so long as they contain at least one of the aforementioned metals.
"With the production of high quality chemicals from these waste materials the company is able to offer its customers a unique recycling loop service. To complete said cycle, it also sells most of its products back to catalyst manufacturers who use its chemicals to produce new catalysts."
The company's state-of-the-art installations meet the highest possible standards that, in turn, guarantee a proper and safe recycling process. From its modern smelting works Nickelhütte Aue produces non-ferrous metal concentrates out of, e.g. electroplating slurries and residues. By following hydrometallurgical processes, these concentrates are refined into nickel, copper, cobalt and vanadium containing chemicals. Using these chemicals in the electroplating industry then closes the cycle.
The company also specialises in the recycling of spent catalysts from the chemical and petrochemical industries, as well as from edible oil hydrogenation. With the production of non-ferrous metal concentrates and chemicals out of these spent catalysts the company is able to offer its customers a unique recycling loop as these chemicals are then used as starting materials for new catalysts.
In 2001, Nickelhütte Aue first began to treat precious metals containing waste. A year later the company would successfully expand its processing spectrum to extend the production of vanadium compounds to NiV-containing filter dusts and catalysts. Nickelhütte Aue offers its customers a full range of options for non-ferrous metals at its facilities, from non-ferrous metal trade and transformer recycling to alloy smelting, all the while operating in a co-ordinated and synergic manner. Should a customer request it, the company also has the capability to produce red brass, brass and bronze alloys.
From its state-of-the-art facilities, Nickelhütte Aue is able to reclaim the above metals, while further treatment steps allow it to be able to produce high purity chemicals. With the combination of pyrometallurgy and hydrometallurgy techniques it has the ability to provide a recycling solution for a diverse range of material types. This means it is far less restricted when it comes to working with companies from different metal businesses, particularly when compared to some of its competitors in the marketplace.
One of the core focuses of the company is its commitment to environmental protection and the preservation of natural resources. This attitude shines through in the way Nickelhütte Aue utilises the waste heat generated by the pyrometallurgical processes to produce electricity and heat. The result of this process is that the business is able to not only satisfy its own energy needs, but also supply thermal energy to other businesses situated in its hometown.
Where this social consciousness also applies is in the company's nickel-vanadium (NiV) residue processing work: "Despite the low metal content of this residue, Nickelhütte Aue is able to use the materials to produce nickel and vanadium chemicals," Clemens continues. "After separating these two elements, two different streams work to transform the product concentrates into chemicals in such a way that is more environmentally friendly than any other technique.
"Such has been the success of the company's work in this field that it is currently striving to increase its treatment capacity in order to be much more flexible in offering customer tailored solutions. This will also allow Nickelhütte Aue to react quicker to increased market demands that show continuous developments in line with the greater diversity of materials."
This ability to respond to market changes and the ever-evolving nature of raw material costs also represents the greatest challenge that the company faces in its day-to-day existence. It is however, because of the diversity of Nickelhütte Aue's services that it is perfectly positioned to meet this challenge head on, while also being able to continue developing new technologies that will undoubtedly drive this field of industry forward in the decades to come.
Nickelhütte Aue GmbH
Services: Catalyst and residue recycling