Opportunity knocks
Founded in 1956 by graduate engineers Jorgen Nielsen and Konrad Rauschenberger, Niras has grown over nearly 60 years to become an international, multidisciplinary consultancy firm with approximately 1700 employees based in its offices in Europe, Africa and Asia.
"Niras was established to plan and design the development of infrastructure in Greenland," explains director in Niras, Jesper Harder. "Since then, the company has diversified into every aspect of consulting, engineering and planning. As a Danish company we have a strong focus on Denmark, however, through acquisitions we developed a stronger presence in Nordic countries and the UK. For overseas operations Niras works through a network of offices in East and West Africa; we have traditionally been very active in North Africa and the Mediterranean region."
Headquartered in Denmark, the company's other main offices are in Finland, Germany, Norway, Poland, Sweden and the UK. On top of its operations in Europe, the company has a strong interest in boosting its presence in developing countries, as Jesper notes: "Our work in developing countries such as Asia, Africa and Latin America falls into two categories; planning and engineering for infrastructure and development aid. The former includes marine terminals for oil and gas, container terminals, offshore wind farms and water supply, while the latter is related to capacity building in a variety of sectors, climate change, environment, poverty alleviation and so on.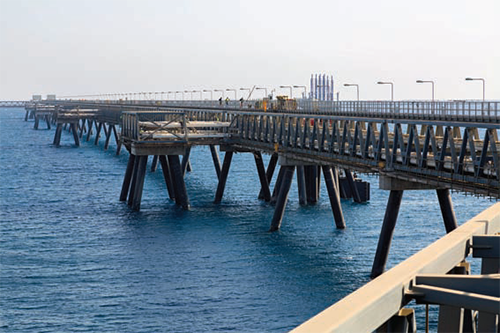 "Africa is experiencing tremendous economic development, which has partly been driven by natural resources, and has provided a vast number of opportunities for Niras to work on projects related to the export of natural resources, including oil and gas." Another development in the region is the increased demand for the import of goods such as fuel, which has led to the development of a new import terminal in the Kenyan port of Mombasa; Niras recently began the planning and design of the terminal and anticipates to put out for tender, with Kenya Port Authority as the client, in the second quarter of 2015. "In addition to this project, at the end of 2014 the operation of Vasilikos Oil Terminal, Cyprus, commenced. The terminal is operated by VTTV (Vitol Tank Terminals Vasilikos) and has been constructed by J&P Energy; it was designed by Niras," highlights Jesper.
Assigned to projects throughout their full lifecycle, Niras provides its services to a broad range of industries such as building, industry and oil and gas. "When the company first began in 1956 experience had been gathered in the field of oil and gas storage and terminals, first in Greenland and later in Denmark," says Jesper. "So when Denmark embarked on a substantial scheme for bringing natural gas from the North Sea ashore during the early 1980s, Niras was one of the key consultants in this interesting project. We developed valuable experience during the introduction and phasing in of natural gas from the North Sea in Denmark during this period, which enabled Niras to offer services to the oil and gas sector as a whole for the past 30 years."
Services offered by Niras include analysis and strategy, the building and design of commercial properties, leisure, education retail properties and renovation. Moreover, it provides customers with development consulting services with regards to climate change, forestry, sustainable energy and environment and private sector development. One of the key strengths of Niras is its superior reputation as a major player in the creation of a new generation of infrastructure such as ports, roads, bridges, tunnels, railway stations and airports and runways. Within this business segment, the company has become one of the largest port development consultants in Scandinavia and developed the expertise to handle the challenging decommissioning sector of the oil and gas industry.
Aware that there is an increasing need to replace and decommission existing plants and offshore installations across the world, Niras uses its 20 plus years of experience in the decommissioning industry to provide services such as legislation, financial analysis and quality assurance, risk management and health and safety issues, production cessation and well abandonment for the oil industry and preparation of cables for separate decommissioning. On top of this, the company provides the phased shut down of life support and safety systems, the dismantling, removal and disposal of topside facilities as well as transportation and waste management.
Moreover, to capture a considerable part of the offshore wind decommissioning market, Niras formed a strong alliance with Vattenfall, Maersk Broker, DTU Wind and The Welding Institute (TWI) in July 2014. With the first generation of offshore wind farms due to be retired over the next few years following 20 years of service, the overall market for offshore decommissioning of oil, gas and wind installations, according to Douglas-Westwood and Deloitte, amounts to £47.5 billion in the North Sea alone. As part of its alliance with Vattenfall, Maersk Broker, DTU Wind and TWI, Niras has begun developing a process tool that will help all companies involved to optimise the decommissioning of the wind farms. The process tool has massive potential and is anticipated to be ready by the end of 2015.
With opportunities set to flourish in the North Sea and business booming in developing areas such as Africa, Niras is certain to have a fruitful future ahead.
Niras
Services: Consultancy