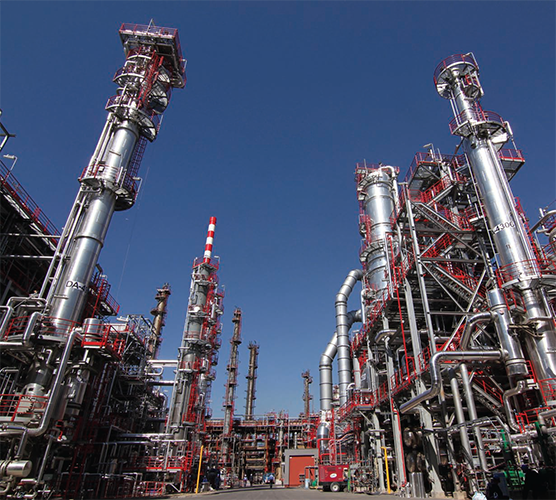 Regional leader
Naftna Industrija Srbije (Petroleum Industry of Serbia, NIS) is a vertically integrated energy company operating from its headquarters in Novi Sad, Serbia, which is ideally located as the Balkans' centre of trading and investment.
NIS implements its vertical supply chain to provide a comprehensive package of oil and energy solutions and currently employees around 5500 people. The company's activities include exploration, production and the processing of crude oil, which are serviced by its two refineries in Pančevo and Novi Sad. Other areas in which the company operates include the use of modern technologies for electricity production by using domestic energy sources with minimum impact on the environment.
This spirit of co-operation and affiliation has become a major driving force for the NIS brand as the company works closely in partnership with the various disciplines within the brand, its investors and automotive companies including Mercedes-Benz, Škoda, Halliburton, Chevron Lummus Global, GGE. The company is part of Gazprom Group, which at the time of writing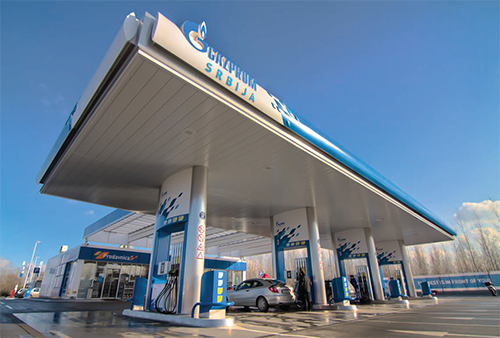 operates 56.15 per cent stake in NIS, while the Republic of Serbia owns a further 29.88 per cent. Citizens, employees, former employees and other minor investors own the remaining portion of the company. At present NIS has around 2.4 million shareholders and as of September 2011 is listed on the Belgrade stock exchange.
Currently NIS is focused on exploration and production, crude refining, sales and distribution, oilfield services, energy and secondary businesses, which include non-core assets like drinking water production and hotel operation. Currently, NIS is the only company in Serbia dealing with exploration and production of crude oil and gas, as well as the production of geothermal energy. Oil and gas are produced in 45 fields in Serbia and under concession with Angola, with NIS operating 650 wells, 95 of which are currently exploited. The company expanded its operations to Bosnia and Herzegovina, Bulgaria, Romania and Hungary, which remains a priority area for future development. At the time of writing the company's production amounts to over 1.7 million tons of oil equivalent, which has been the result of significant growth in the past three years and this is a trend that looks set to continue. Complementing these operations, NIS has 18 systems for production of geothermal water and it produces liquid petroleum gas
(LPG) in its Elemir production unit.
As the majority owner of NIS, Gazprom Neft has executed a number of investment projects with an aim to increase oil and gas production since 2011. Until the end of 2015 NIS is set to invest around 1.5 billion euros. The objectives of this will be to encourage growth of production and an increase in resource base, to facilitate a high level of productivity, investment in the application of new technologies, industry expansion in Serbia and abroad and a decrease in costs to increase investment efficiency. The ultimate goal of this investment will be to enable production of around five million by 2020.
As a vertically integrated company, NIS is able to supply its own oilfield service capacity as well as to service the needs of third party companies. NIS Oilfield Services renders activities including; geophysical exploration, special operations for measuring oil, gas and water wells, maintenance and overhaul of facilities and equipment and the transportation of equipment and personnel. NIS Oilfield Services has obtained a certificate for providing services in the EU, along with national certificates for providing services in Romania and Hungary. Owing to its modern equipment portfolio and highly experienced personnel the company has also carried out operations in Egypt, Turkmenistan and Azerbaijan.
According to its own philosophy 'equipment modernisation, an innovative approach and application of new technologies are the essential requirements for progress, competitiveness and achieving regional leadership.' With an impressive array of services and supporting divisions, strong industry ties and dedicated parent company investment, NIS is incredibly well placed to solidify its leading role within Serbia and the surrounding region over the coming years.
NIS Gazprom Neft
Services: Total energy solutions