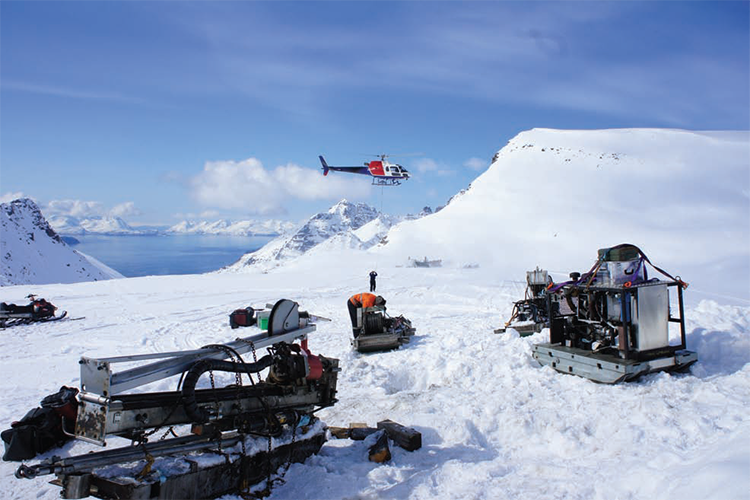 Junior miner
Established in 2006, Nordic Mining was formed as a demerger from a company with a strong presence in oil and gas, but also a minor portfolio in mineral assets.
Ivar Fossum, CEO, recognised the deficit of minerals being extracted and a foundation to establishing itself as a new mineral company: "The geological potential is significant in Norway, but also in the other Nordic countries. We have some strong aggregate producers in Norway but hardly any miners of high-end minerals and metals. We established early a list of elements and minerals, which we think have a role today, but have an even brighter future.
"Modern society is year-by-year having to cope with climate problems, emissions, the demand to make cheap energy and to store new energy, and elements with unique properties are vital to offer solutions these challenges."
Future player in rutile
In 2007 Nordic Mining began developing the Engebø project. The project, to develop one of the world's largest deposits of natural rutile, is centred on the west coast of Norway. A realisation of this project will establish the company as a long-term supplier to the titanium and pigment industry. Ivar elaborated: "This has been by far the largest project, which has acquired many of our resources. The Engebø project is unique both with regard to its high-grade deposit and the location right by the sea. The future rutile export from Norway to Europe will lead to a significant reduction in CO2 emissions compared to overseas imports. Small plant-to-plant shipments will offer great benefits for our customers.
The storage of new energy has been the driver for another of Nordic's assets. The Keliber project in Finland is developing a number of lithium deposits in order to produce high-grade lithium carbonate, a critical material for modern batteries. Ivar explained: "The political view from the EU is that we really need to be proactive in order to supply Europe with some specific minerals. There is a complete misbalance between what is being produced and what is imported. Lithium is an element where there is no current European production."
CSR
Ivar highlighted that the potential impact on communities is highly considered: "The set of values that the management establish in a new company like Nordic Mining is an important element in recognising our responsibility, socially and environmentally. It is necessary to anchor our values, the company and the project in the local communities. Scandinavia has a culture that is consensus orientated. We're used to having broad processes that involve society, local communities and stakeholders in these kinds of projects. Our goal is to transform deposits into labour, into employment, and into long-term industry."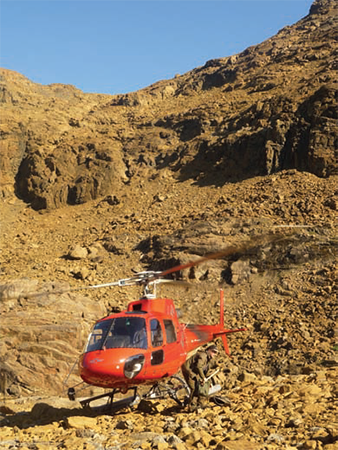 High purity quartz
Nordic Mining has recently established a project for extracting high purity quartz in Norway. Even if quartz is a highly abundant element around the world it is rare to find extremely pure quartz deposits. Pure quartz products have properties that are critical for certain applications like optics and microelectronics. These products have specific qualities with high prices that may justify a development even in Norway.
Future in the North and at the seabed
Looking to the future, Ivar explained: "We are focusing our resources towards our titanium project, and we are careful not to deviate too much, but we have drilled a couple of exploration holes in the north of Norway looking for palladium platinum. This has given us some interesting results including nickel, copper and gold.
"We are also involved in a pilot project for seabed minerals with the Norwegian University of Science and Technology. This will be finalised at the end of 2013, and will bring a first estimate for the marine mineral resources along the mid-Atlantic ridge within the Norwegian continental shelf."
Optimistic, Ivar said: "We think that we will face some interesting crossroads in the years to come. We see that the Engebø project could easily have its own journey and destiny away from the mother company as it has such a major worldwide role in natural rutile."
Nordic Mining is the first company in Norway for many years to be delving in to major mining projects. Ivar reiterated: "We are reinitiating the mining industry in Norway. We have a unique approach and with it I think we are paving the way for many others, including internationals."
The development of the company from a junior competitor to an industry leader is a target that Ivar is fixed on: "We are very serious. We behave as a big industrial company because we know that we will be one day. For some time we have had a group structure that operates each project as a separate, share holding company, which gives us real flexibility. We aim to see these subsidiaries grow in terms of workforce, competence and key personnel, and to be a project engine as well as an industrial company."
The last two governments in Norway have emphasised the need to boost the mineral sector, and mining in general. Politicians in the EU are continuously seeking to fund projects in the sector. Ivar concluded: "The outlook is extremely favourable. We think we have merely touched the potential in Scandinavia so we believe that the whole region can be an important supplier of minerals to Europe for many years to come." Nordic Mining is traded on the Oslo stock exchange (Oslo Axess) with the ticker NOM.
Nordic Mining ASA
Services: High-end mineral and metal mining company