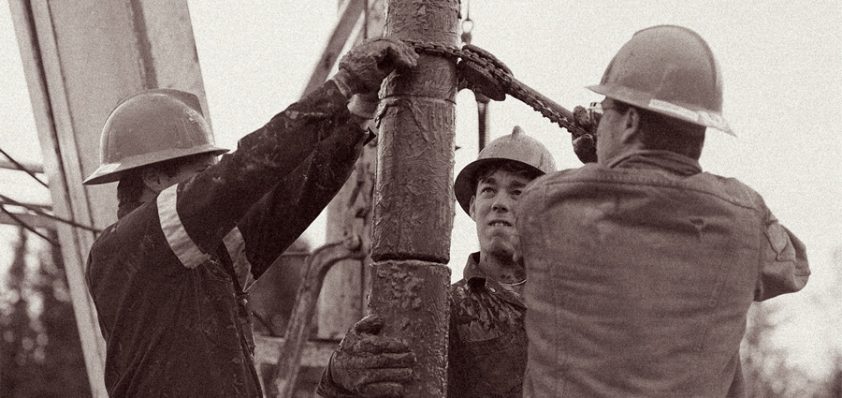 Driving success
With its headquarters located in Bergen, a number of production facilities located around Norway, and subsidiaries in the United Arab Emirates, India, Venezuela, Indonesia and London, NorDrill can offer a global service in the design and manufacture of top drives, drilling rigs and other associated drilling equipment.
Alongside its work on conventional rigs, the company has developed a reputation for the design and development of a number of technologically advanced products, including its 'Top Drive',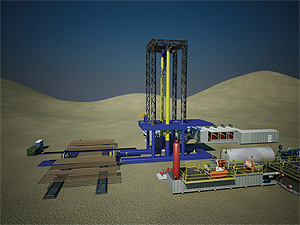 'SpeedRig' and 'Mud Continuous Circulation System'.
NorDrill's Top Drive is celebrated as one of the greenest; most versatile and advanced top drives in the world. The company produces some of the most advanced machinery currently available on the market – its Top Drives are capable of operating in Arctic conditions as low as -40ºC and in desert conditions as high as +50ºC. These Top Drives are ideal for owners of compact rig systems in need of state-of-the art equipment. It is the smallest and most powerful Top Drive available in the world today, and NorDrill supports it by wide range of services to assist in the installation, training and ongoing performance of a Top Drive system. The NorDrill team is available 24 hours a day to assist with the supply of Top Drive spares and replacement tools, and it can also provide upgrades, refurbishment and recertification on request. The company even provides an on-location support team, complete with dedicated engineer, equipment and spares, and its satellite diagnostic system is available as an optional extra to reduce downtime situations to a minimum.
The NorDrill Top Drive solution is impressive, but the company's standing as a premier manufacturer doesn't end there, as, according to its website the NorDrill SpeedRig Drilling System is recognised as the 'world's most technologically advanced drilling rig'. It is designed to replace all conventional design drilling rigs and totally surpasses all existing drilling and workover performance characteristics. It is a truly high-tech solution that requires minimum maintenance and external support.
Despite its high-tech concept, which provides many superior characteristics, in comparison to a conventional rig it has very few components. This is one of the reasons for its reliability and ruggedness. When used on land, the unit can be easily mounted on wheels so the substructure can be moved between nearby wells in the fully erected position, thereby saving time and cost. It can be used in many locations for drilling workover and snubbing.
Further adding to NorDrill's stable of impressive technology is the unique 'Mud Continuous Circulation System'. This allows clients to maintain constant circulation during the 'make and break' of the drill pipe, as well as add new pipe stands during drilling and tripping without the need to stop the mud circulation. This solution offers numerous benefits, including a reduction in the time
needed to drill a well, a reduction in the number of casings required, improved hole cleaning, a reduction in the possibility of the drillpipe getting stuck, an extension to the drillability window which allows the drilling of otherwise impossible wells, an improvement in the lifetime for downhole electronics, continuous logging, especially downhole pressure, Managed Pressure Drilling (MPD) and a small footprint.
As you would expect of a company that has based its reputation on providing innovative and groundbreaking technology, NorDrill invests significantly in research and development (R&D), and its research facilities in Norway are constantly developing product enhancements, using the latest technologies available.
A dedicated team of professionals for each specific customer project supports this commitment to R&D, plus the company is operated and managed on a day-to-day basis by a team of highly skilled engineers, with many years of technical design and development experience. This means that NorDrill can access a vast range of skills when it comes to the support of its customers, and this extends to the servicing and repair of equipment, recertification and upgrades of drilling equipment, the operation of equipment and rigs, the training of crew and key personnel, and contract leasing and financing.
It should come as no surprise to find that NorDrill's dedication to superlative technology and service paid off in 2008, when it won several significant contracts. In August 2008 a contract was signed for five conventional drilling rigs with a Belarusian company, while in September 2008 a contract was signed for five 500-ton NorDrill Top Drive Drilling Packages with an Asian company. Moving around the globe, in October 2008 a further contract was signed for two NorDrill Top Drive Drilling Packages with a company based in Oman.
To reach further customers, NorDrill participated in the ADIPEC Exhibition in Abu Dhabi in November 2008. This is the largest oil and gas event in the Middle East, and highlighted NorDrill's technology to the many thousands of leading industry executives that attended the event. This kind of networking is invaluable to NorDrill, as the company prides itself on a collaborative approach. It works with a team of reputable associate partners to ensure that the technology supporting its Top Drive systems is of the highest possible quality. The close relationship that NorDrill enjoys with these companies means that it can continuously enhance and improve the performance of its range of products.
NorDrill
Products Drilling equipment