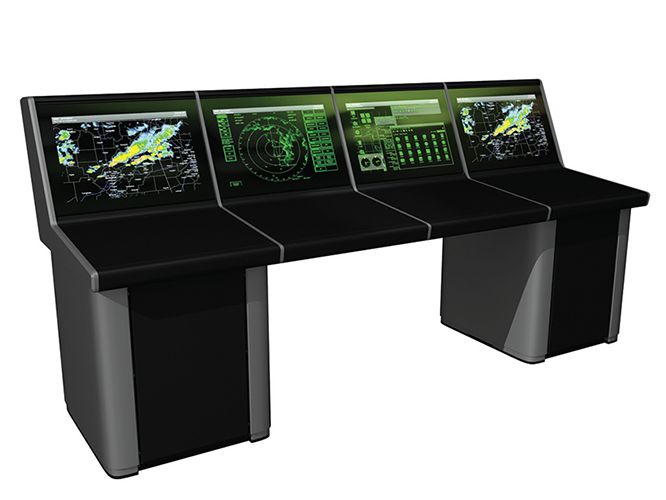 The best seat in the house
"While the company was certainly not immune to the effects of the global financial crisis, NorSap was successfully able to adjust its business and adapt accordingly to remain profitable," states sales and marketing director Kjetil Johannessen.
"By being able to retain the vast majority of the long-term relationships it has forged with its customers over the years, and by attracting new business, NorSap has increased sales significantly over the past year."
What began as a one-man company working on the design and engineering of aluminium products back in 1969 quickly developed into an organisation that, by the 1980s, was recognised as specialising in the manufacture of helmsman and operator chairs. Headquartered in Kristiansand, Norway, and with dealers and sales agents located in over 20 countries across the globe, NorSap has built up both a wide-ranging degree of experience and an excellent reputation for its aluminium engineering. Offering a scope of choice that includes six different models of helmsman chairs and eight choices of deck rails, NorSap is the ideal partner when it comes to outfitting wheelhouses.
With an array of modern tooling machines and a large, well-equipped facility, NorSap is a flexible business, able to adapt quickly to specific demands. Making use of the latest 3D modeling software its in-house engineers and designers are focused on delivering effective solutions to tough problems. One of the greatest strengths of the company is being able to service a demanding market with customer specific, made-to-order products and NorSap actively participates with its customers, from supplying prototype sketches to fine-tuning the final solutions for approval and production.
"NorSap has been an ever-present feature within the marine market since its early days, however it has more recently expanded into the oil and gas segment, bringing with it more advanced, further integrated equipment," Kjetil continues. "What the company has been doing more of during this phase of expansion is devising ways of integrating bridge console features and programmes into the arm rests of its new, advanced chair designs. Recognising that those individuals operating the likes of ROV or DP systems will often find themselves spending many hours in a chair, bringing various technologies together to be controlled from one location provides massive benefits to the operator."
Like every product that rolls off of NorSap's production lines, its latest range of chairs and bridge console systems have been supported by a great deal of capital investment that allows each item to be fine tuned and improved to meet the highest industry standards.
It is this range of products and solutions that the company has recently launched at the SMM shipbuilding, machinery and marine technology international trade fair in Hamburg: "Feedback from those attending SMM to this range has been nothing short of extremely positive," Kjetil enthuses. "Various industry figures and prospective customers have been highly complementary about the work NorSap is currently undertaking and as such the company couldn't be happier with the early response to its new range."
"Events like SMM in Hamburg are invaluable to companies like NorSap as they provide the perfect opportunity to not only get close to existing customers in order to get a better feel for the challenges they face today, but also to present the brand name to new customers. The fact of the matter is that, whether a customer is based on an oil rig or a pilot boat, they all need chairs to sit in and a bridge console. Therefore, with customers from all sectors of the industry present at this one event it makes for the perfect environment for NorSap to further enhance its presence within the marketplace."
As businesses like NorSap continue to witness an influx of companies from low cost countries entering the marketplace it has become all the more important for them to play to their strengths, in NorSap's case this means remaining a provider of the very best quality products and customer service: "For the foreseeable future the company will continue pushing hard to develop, and subsequently market, the type of innovative products that will suit all the different needs and demands of customers in various environments," Kjetil explains.
NorSap is equally aware that in order to remain successful it needs to retain the level of close contact it has long had with its customers: "By listening to our customers to gain an understanding for what it is they want from the company's products, and then taking the right steps forward with the development and marketing of said products, it is the belief of all of NorSap's employees that it will continue to accelerate forward as a business," Kjetil concludes
NorSap AS
Products: Marine vessel fittings