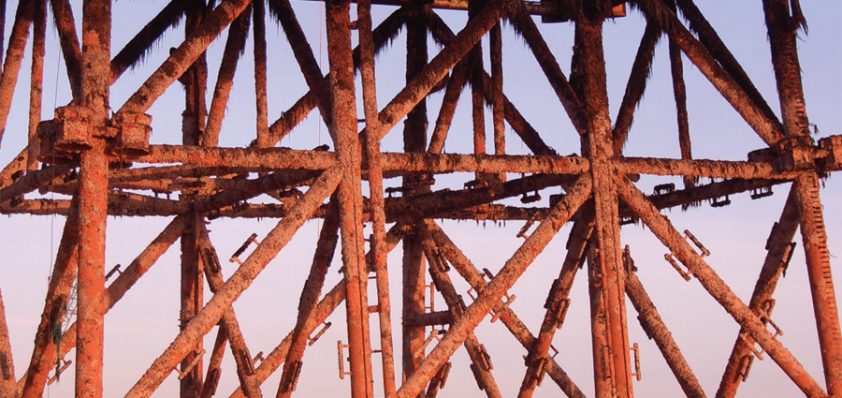 Norse Cutting and Abandonment AS
Decommission possible
Norse Cutting and Abandonment AS (NCA) provides a comprehensive range of services within the areas of repair and maintenance of offshore plants, plug and abandonment (P&A), decommissioning and following the 2007 acquisition of IOS Offshore, a leading supplier of services in rig mooring, NCA now offers mooring systems for drilling rigs.
Founded in 1999 in Stavanger, Norway by a group of experienced structural, drilling and marine engineers, NCA has grown rapidly and today offers services in all mature gas and oil regions.
Per Lund, vice president of business development at NCA comments: "We realised that there were a lot of technologies that were lacking when performing the cessation activities of oil and gas offshore structures. We believed that by applying innovative technologies you could reduce the need for expensive tools like a drilling rig or heavy lift vessels, and this could deliver huge savings."
In 2000, after one year of operation, NCA merged with its sister company, Norse Cutting AS, which has provided cold cutting, onsite machinery and hot tapping services in Norway since 1989. This formed the basis for the maintenance and modification division within NCA and added essential knowledge and expertise in the field of cutting technology.
Between the years 2000 and 2004 the company was involved in the majority of the pilot decommissioning and salvage jobs taking place in the North Sea, including the Ekofisk, Maureen A, Frigg
and North West Hutton projects. Per comments: "We gained a name as problem solvers, which allowed us to be involved in some exciting projects like the salvage of the Russian submarine Kursk."
In this time the company was also responsible for developing several new technologies, which became vital parts of well abandonment and decommissioning projects across the world, such as the development of the world's first 100 per cent cold cutting equipment package for surface sectioning of multistring conductors, with unparalleled efficiency and dependability. Thecompany also began developing a r ange of rigless abandonment techniques including casing jacks and cutting tools for multistring casing. Per comments: "In the infancy of the company our key strength was the ability to see what the market needed, to develop the technology and put
it into operation. Today our strengths lie in this unique technology and our proven track record, which enable us to perform first class services reliably and in a safe and professional manner."
In 2005 NCA developed the world's first Internal Multistring Cutting Tool (IMCT), which is used to cut multistring layers of casing below the seabed, from the inside, which avoids the need for a drilling rig. This rigless P&A presents a solution to the problem of providing the service in areas where explosive cutting is not allowed. Per explains: "The IMCT is based on an abrasive waterjet – high pressure water mixed with particles – it is an extremely efficient cutting method, which makes it possible to cut all casings from inside a 7" casing throughout a 36" conductor in a few hours." The revolutionary IMCT system won the company the OTC Spotlight on New Technology Award in 2005 and its use was proven in the field on four string casings at water depths of more than 100 metres.
NCA has recently further developed the system into a subsea wellhead picker, which is a combination of the original IMCT system and a wellhead connector. Per describes the new system, which is currently being implemented in a project on the North Sea: "The wellhead picker is deployed from a subsea construction support vessel with ROV and crane, it then latches onto the wellhead and performs the cutting and recovery, which takes eight to 12 hours. Again, it delivers faster cutting than a rig operation and can typically save our clients up to three days of their drilling program."
Per maintains that co-operation with customers has been vitally important to the company: "A close relationship to our clients has been the key to our success. The technologies we have developed would not have been commercially successful if they had not given us an insight into the challenges they were facing."
In terms of future expansion, Per outlines the company's plans: "We have a long term strategy to build an international service company for P&A and decommissioning. At the moment we have offices in Stavanger, Aberdeen, Houston, New Orleans and Dubai and carry out operations in all major oil and gas regions of the world. We will follow the market closely in order to be present when decommissioning kicks off in a new region." The Norwegian company has also created an alliance with Global Industries, which provide a range of services, including lifting vessels, divers and construction services. It has a global infrastructure covering all mature oil and gas regions, which has enabled NCA to broaden its customer base.
Looking ahead, Per is optimistic about both the future of the industry and of his company: "Within the markets we operate we have seen prognoses indicating a 100 per cent global growth in the coming five years. We will definitely be in a position, with our track record, technology and infrastructure, to continue to expand significantly in this market.
"We will continue developing NCA into a specialist service company; more technologies will be launched and the existing ones will be refined and optimised to maintain our technological leadership. Our aim is to be the world's leading decommissioning specialist and we are well on our way to achieving that vision."
Norse Cutting and Abandonment
Services Offshore repair and maintenance