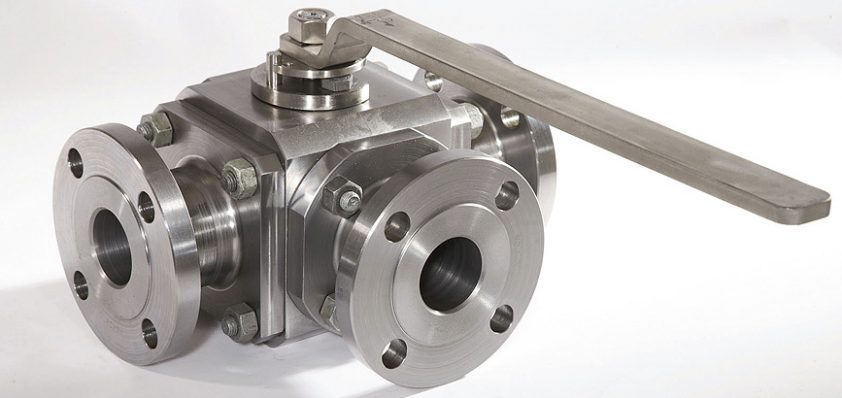 On the ball
Founded in 1987 in the outskirts of Bergen on the northwest coast of Norway, Norske Ventiler designs, manufactures and supplies a comprehensive range of tailor-made valves in various materials including titanium, super duplex, 6Mo and other nickel alloys.
The company provides 2800 valves a year to the petro-chemical industry, on and offshore oil production facilities, oil refineries, gas storage conveniences and other industrial process plants across the world. Priding itself on the range of valves it can provide, including ball, check, gate, globe and combination, expertly designed to suit a range of specific and vital needs; Norske Ventiler is able to work with exotic materials and boasts very short delivery times. Located at the rim of the North Sea, the company has served the oil and gas industry for over 20 years. The majority of its turnover comes from the Norwegian market, though 20 per cent of its sales are overseas, and as such Norske Ventiler is currently in the top five world providers.
Norske Ventiler puts its success down to the ability to listen to customer's needs and marked demands, meeting these with the proficiency of its 25 highly qualified personnel. The company began as a group of experienced engineers embarking on maintenance and repairs business for valves, and this quickly developed to becoming a valve manufacturing facility. The ideal location of the
company, with close proximity to key customers and the challenging environment of the oil and gas industry, means that new designs can be formulated in close co-operation with main customers.
Each of the company's valve designs performs an extremely important and valuable purpose in the process of retrieving and refining such key resources. The oil and gas industry, as it is today, is the most influential and important area of business. With the lack of natural oil and gas a threat to the world as we know it, every part of the process is essential, with new sources forever being sought. In this light, time means money and so Norske Ventiler ensures that every machined part arrives at its destination in as short a time as possible.
With every part of the valve made in-house, the year 2000 saw the company open new production facilities and a high-tech machine park, enabling the company to have complete control over quality and planned lead times. These new facilities have enabled the company to serve more customers at the same consistently high standard. Norske Ventiler can name Esso, Statoil Hydro, Aibel and Aker Solutions among its clients, whilst having projects all over the world.
Furthermore the organisation places great emphasis on quality and safety; based on a customer's order, specification or international standards every single valve produced is pressure tested in-house. The valves are designed in accordance with customer requirements and documented with drawings inclusive of a part list and recommended spare parts; all materials are certified and documented by heat number for easy traceability. All of these tests are carried out in conjunction with the Pressure Equipment Directive (PED) H-138 for the design, manufacture and testing of valves, as well as strainers, orifice plates and steel pipe fittings. The company is also ISO 9001:2000 certified and holds Achilles Certificates of Qualification for supplying the oil industry in Norway and Denmark, as well as a Norwegian Accreditation. In 2006, Norske Ventiler received the title 'supplier of the year' by PM international as a result of this quality provision along with its reputation as a flexible, customer-orientated supplier with leading distribution times.
Norske Ventiler is at the forefront of the development and design of valves, specialising in tailor-made solutions. It is vital that its staff understand the market needs and expectations, especially in the rapidly developing and ever important oil and gas industry. The company's employees are highly motivated, skilled and trained, proud of their achievements and the company's global success. Each valve is made to order, providing rapid service and a premium product.
Putting relationships with suppliers and customers at the forefront of the business, Norske Ventiler works closely with them to ensure it stays up-to-date and a leading company in the industry. As one of the only markets that will remain relatively unscathed by the current financial down fall, the oil and gas industry is set to continue in its growth and the companies involved in its production and processing remain confident of a prosperous future. Norske Ventiler's aim for the forthcoming years is to strengthen its worldwide position and to maintain its innovative reputation, whilst ensuring that all employees retain a high level of knowledge of the product and its importance in the industry.
Norske Ventiler A/S
Products Valves