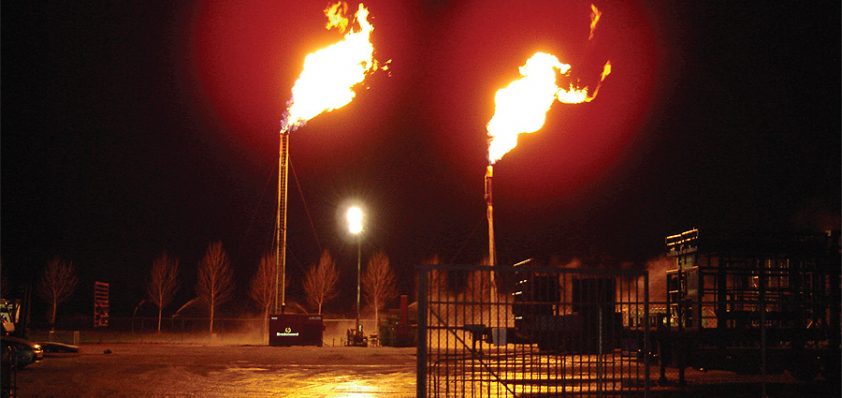 Acres of potential
Established in 1995, Northern Petroleum is highly respected in the fields of oil and gas exploration, development and production in the Dutch and Italian markets, and recently joined the FTSE AIM UK50 Index.
This reflects its growth and development. As a result of a successful hydraulic fracturing programme, production from its field developments in the Netherlands is now anticipated to exceed original expectations. Once up and running these fields should provide the all-important substantial cash flow.
This contrasts with the position some ten years ago when Northern, like a few others, was in dispute with and seeking the honouring of contracts or compensation from its Russian partners. An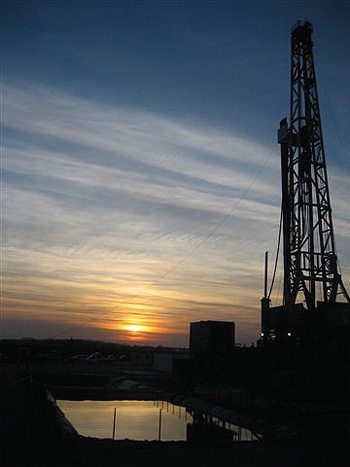 undisclosed settlement was eventually reached with a Lukoil subsidiary in April 2004.
The subsequent focus of the company via profitable entrances and exits in Ireland and Spain has been the Netherlands and Italy, where it has been able to build dominant or core positions in a number of oil and gas producing basins. As Graham Heard, exploration and technical director explains: "For us, it is all about finding areas where we believe there is real potential, which for one reason or another, are undervalued by others. We've managed to expand in the Netherlands onshore, where today we are the number two company in terms of reserves.
"In Italy we have a larger licensed exploration area than anybody else. We have achieved significant growth in the last four or five years, and now have 103 million barrels of 2P reserves. This reflects our choice some five or six years ago of geological theatres in which we initially had little competition."
Most recently the company has been awarded two new offshore permits, extending by 897 kilometres square its controlling position in the Italian part of the Apennine-Maghreb Thrust Belt Licence. The permits have increased to a total of 5267 kilometres square the area held under its 2008 deal with Shell Italia E&P S.p.A. In relation to this, Derek Musgrove, managing director of Northern Petroleum Plc, comments: "The preliminary awards are part of the oil producing Apennine-Maghrebian Thrust Belt, extending under Italian waters west of Sicily. The geological elements there offer significant oil and gas potential in this already recognised province, similar to the large Val d'Agri fields in Southern Italy. The Thrust Belt is one of four core areas offshore Italy that contain some of the greatest medium and long term growth potential for the company." The business has already mapped leads and prospects with potential in excess of a billion barrels of oil. This is just one province demonstrating Northern Petroleum's expertise to predict areas of future interest and potential for the oil industry.
Moving to the Netherlands, in July the company reported that the Grolloo gas field, in the Drenthe IV licence, had a maximum gas flow rate of 16mmscfd a day. Even at 10mmscfd, annual revenue of about £7 million could be generated net to Northern Petroleum. This is encouraging for the company as it is one of the smaller fields in a five field production enhancement programme, the results of which have considerably exceeded expectations. The company is in fact engaged in a six field development programme which, before the enhancement operations, was anticipated to lead to an initial production rate about 2500 boepd, with first gas later this year, and building up to 6000 boepd in a few years time. It also shows the diversity of its activities when a proposed Waalwijk underground gas storage project was sold for an eventual consideration of £10 million to a Petronas subsidiary.
Technical work on the Netherlands portfolio has confirmed an additional undeveloped gas discovery in the Andel III licence and three further undeveloped oil and gas discoveries in the adjacent Utrecht licence. Northern has also entered into agreements that are expected to lead to two further gas discoveries being incorporated into their reserves. It enjoyed two technical successes of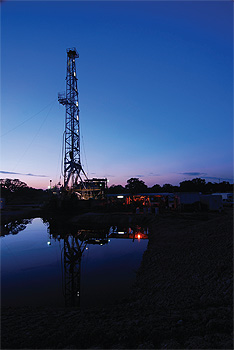 note: at Nieuwendjik, the Casing While Drilling operation achieved a European and eastern hemisphere record of 780 metres (2567 feet) drilling – and soon it is planning to exceed this record when drilling the Tiendeveen gas prospect close to the Geesbrug field. Northern also supported a new Netherlands drilling rig design based upon a concept of 100 per cent containerisation, which has proven its worth at Niewendijk and is currently involved in operations at Geesburg.
Northern's assets are in geopolitically safe areas. It will build on its already strong and impressive list of partners in the Netherlands and Italy, and reinvest its near term profits into other areas of significant potential within the existing portfolio of more than 50 licences.
The summer 2009 takeover of ATI Oil Plc increased the company's proven and probable reserves by a third to 103mmboe. This also gave full management control, offering the flexibility to speed up the development of the very considerable potential of its Italian projects. The Shell Italia farmin to offshore Sicily has helped to increase interest in the company's farmout activities. Offshore Italy contains several core areas that Northern feels offer the greatest medium and long term potential for material growth. As several mapped prospects are of 200 million to one billion barrel potential this is not surprising.
In the United Kingdom planning permission has been granted to drill at the Markwells Wood and Havant sites. Both were chosen for their minimal environmental impact; Northern remains deeply conscious of its commitments to being a good neighbour to the local community and it is committed to health and safety, as well as rational preservation and enhancement of the environment. Two further wells are being planned nearby in Hampshire and West Sussex.
Utilising the experience and knowledge of a top management team has seen the company grow to a strong position in undervalued European producing areas. With high-quality capabilities throughout the oil and gas exploration and production market, Northern Petroleum is recognised by operators, such as Shell, as having the necessary expertise for identifying and realising future potential. The organisation maintains a philosophy of only taking on contracts where it can identify the actions to make a difference. It is this attitude that has seen Northern Petroleum go from strength to strength.
Northern Petroleum
Services: Oil & gas exploration and development