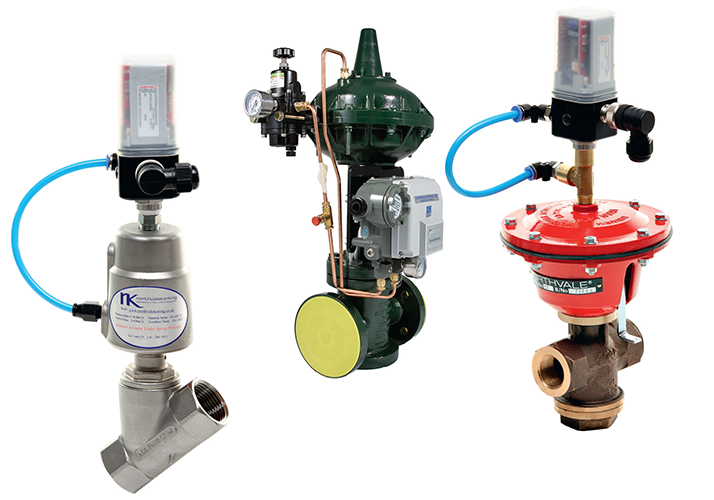 Under control
With roots that extend back over 100 years, Northvale Korting is something of an authority in the field of valves and flow control equipment.
The company puts this expertise to good use in the manufacture of control valves, non-return or check valves, bellows seal valves, angle valves, Venturi fluid jet eductors, steam ejectors, and ancillary equipment. As such, Northvale Korting's range of valves set industry standards. These products are specified by a diverse mix of industries around the world including defence, energy, heating, ventilating and air conditioning, petrochemical, and utilities.
"This type of equipment has many uses as the base concept is a pump with no moving parts, which means it can be driven by a number of different medias from oil and gas to steam, water and air," outlines managing director Stephen Wright. "We are able to offer a product that we can design specifically to customer requirements and not an off-the-shelf item. We're small enough as a business to be able to move towards exactly what the customer is looking for, and again not just find the best fit out of a standard product range. This flexibility is present in every facet of design and delivery, right down to if the customer wants the valve in a different colour," he continues.
Northvale Korting has been manufacturing control valves for over half a century, giving rise to a comprehensive range that includes process control, temperature control, and two and three-way control valves, as well as the lightweight compact line known as Minimatic. These are used to handle a variety of process applications such as the control of flow, pressure, temperature, level or volume through the full or partial opening/closing of the valve. Delivered under the name Venturi, Northvale Korting's fluid jet equipment consists of a group of products which can be used to pump, mix, heat, cool, or produce a vacuum.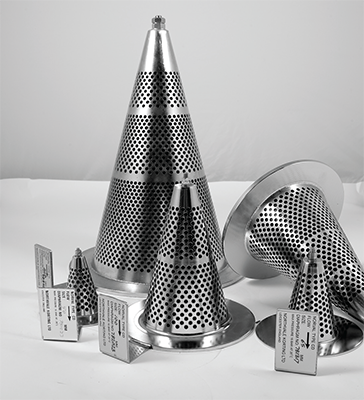 One area where Northvale Korting has really made its mark is its check or non-return valve, Norval, for which the company has trademarked the phrase 'stop silent'. Most pipeline systems require some form of check device to maintain flow in one direction to prevent contamination of liquid already in the system, or damage to the pipework and components. Specially developed for such a task, the Norval valve gives excellent tight shut off where it is needed, whilst not causing water hammer and damage that can arise from constantly banging pipework.
However, the company continues to identify room for new developments within this portfolio and works to offer items that previously were not available. "We can now offer a stainless steel angle valve, of both on-off and modulating design," notes Stephen. "We are also currently developing an eight-inch control valve, as to date we have only been able to offer up to six-inch. Under Venturi, we recently were able to win a contract with a leading Indian petrochemical company for two special desuperheaters of 36-inch diameter, which is one of the largest pieces of this equipment that we have ever done."
Another significant contract has been the supply of Venturi equipment to the Royal Navy's two new aircraft carriers; HMS Queen Elizabeth and HMS Prince of Wales. "We've supplied a lot of products over the years to the Royal Navy for their Type 42 destroyers and various other ships," describes Stephen. "As these vessels get older they tend to be sold off to other navies around the world, which then extends the lifespan of this market. As such we have recently completed a large order for the supply of Venturi equipment to the Brazilian navy, and another to the Indian navy."
The oil and gas sector also presents opportunities for Northvale Korting, particularly as the high cost of fuel drives up the levels of activity further down the supply chain. At the start of the year, the company delivered special eductors for gas floatation to the Clair Ridge project under BP, and is working with National Oilwell Varco on the supply of equipment suitable for use in offshore Malaysia. "Today we are competing in a global marketplace so we have worked to increase our visibility by developing our online offering. This has helped us to develop into markets where we haven't had a presence before such as the Far East and Australasia. We've also been able to work with some of the large design houses like Convera, Jacobs, and Cameron in creating solutions for their needs," explains Stephen.
Having spent the last 100 years developing and evolving, Northvale Korting's strategy for the future is much the same in terms of being able to provide the solutions its customers want. "We are still working to develop new areas of business within our existing product range that we don't as of yet supply – either by size, type, or design. There have been times in the past when we have had enquiries we haven't been able to fulfil because of our capabilities or the task of physically manufacturing it in-house, so we always look at whether those possibilities are worth investing in, and to grow in those areas," concludes Stephen.
Northvale Korting
Products: Valves