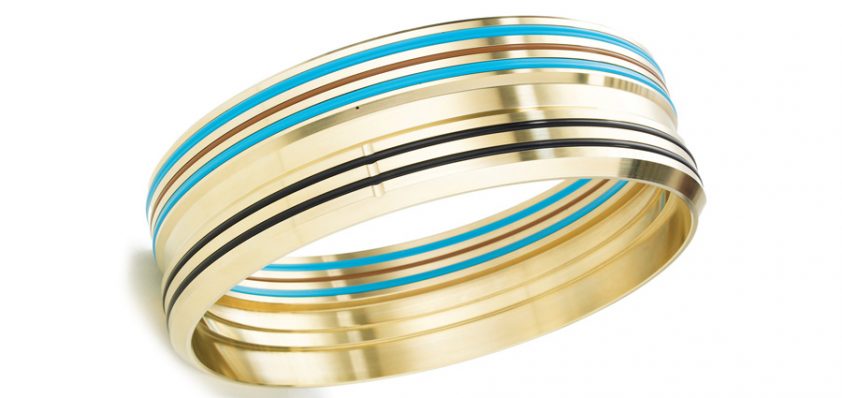 Seal of approval
Norwegian Seals AS' business strategy is quite straightforward – the company wants to become one of the main players in the delivery of quality products in seals, gaskets and machined solutions for land and offshore-based industries.
By keeping this ambition at the heart of its operations, the company is able to focus on its goal and ensure that the organisation is following a coherent path to success. Norwegian Seals is very proud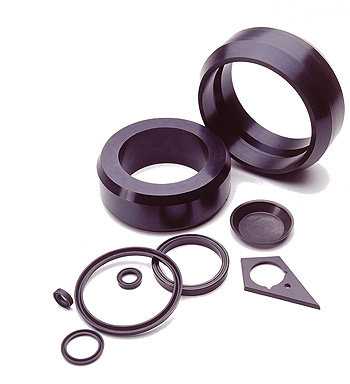 of its achievements so far, as they verify its efforts to reach its goals, at the same time as bringing benefits to its customers.
The company started with a turnover of nearly 1.5 million NOK in 2003, and by 2007 this had increased to 30 million NOK. 2008 saw a further increase and headcount was also added to over this period. In addition, the company established several frame agreements with major customers, and it was Achilles qualified in December 2007. In the same year it was a Gaselle award winner, and was ISO 9001 certified by DNV in April 2008.
Today Norwegian Seals offers seals and gaskets for all purposes. The wide product range, along with well-developed ordering and inventory procedures, ensure fast and reliable service to both local and national clients.
The product range includes: o-rings, metal gaskets, rubber gaskets, flat gaskets, plastics, valve and pump seals, stamps and hydraulic seals and mechanical seals. Norwegian Seals also administrates and supplies machining and engineering services using a well-established network of machining suppliers.
To ensure that it only stocks products of the highest quality, Norwegian Seals is a representative and distributor in Norway for the following major international manufacturers: CDI Seals, Subdrill and Parker Seals.
With over 80 years of combined experience, CDI Seals and EGC Plastics, divisions of Fenner Advanced Sealing Technology (FAST), are industry leaders in the designing, manufacturing and processing of quality components such as high-performance oilfield seals, oilfield elastomers, packing, fluoropolymers and high-performance resins.
Subdrill manufactures and supplies a range of high quality subsea and drilling equipment to the oil and gas industry. Clients for whom reliability and responsive service are paramount use Subdrill products around the world.
The Parker Packing Division is a leading manufacturer of sealing systems for hydraulics, pneumatics, automotive, mining, chemical industry, foodstuffs processing and many other areas of industry. Parker has been developing and designing solutions for the oil and gas industry for more than 50 years.
As well as offering these recognised products, in order to better address its UK customers, a branch of Norwegian Seals is based in Leeds. This company has 21 machines at its disposal, and 19 employees, all of which work to the same tenets of high quality and customer satisfaction as those based at the Norwegian headquarters.
In order to ensure a standard approach across its divisions, the company has formulated a comprehensive quality and HSE policy. This states targets and aims, such as:
Norwegian Seals shall deliver all products and 66 services at the agreed time and place.
All work will be carried out without the risk 66 of accidents or negative health and environmental impacts, and in accordance with applicable laws and regulations.
There is no room for compromise in connection with these guidelines – through the deliberate use of quality assurance Norwegian Seals can achieve its business objectives, ensure a safe working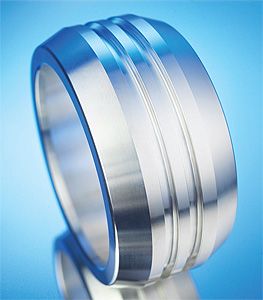 environment and win customers' trust.
From looking at the accomplishments that Norwegian Seals has already achieved it is clear that there are some very experienced and qualified brains behind the operation. In fact, the three entrepreneurs who founded the company have a total of 78 years experience across seals and gasket products, logistics, administration, purchasing and seals. In addition, Norwegian Seals' employees are skilled professionals with good and detailed insight in their field. These years of experience, along with the good follow-up it has from its suppliers, enables the company to provide comprehensive, individual customer service.
The future for Norwegian Seals is looking promising. In order to ensure a continued high level of service to its customers, an expansion in space and services was initiated, and a new 2500 sqm building was constructed during winter 2008/2009. Incorporated in the facilities is production of seals with machining of steel parts, expanded warehouse and stock areas, offices and meeting rooms. The Norwegian Seals Course and Competence Centre has also been established, and the development of a department addressing new sealing technology in close co-operation with Norwegian research and development (R&D) institutes is going strongly. The company also plans to establish additional manufacturing, machining and engineering services, and to instigate a merger with a high quality machine and engineering company in the UK. This history of steady growth and continuing ambitious expansion plans should stand the company in good stead for a long and prosperous future.
Norwegian Seals AS
Products: Seals, gaskets, packing and specialised machining