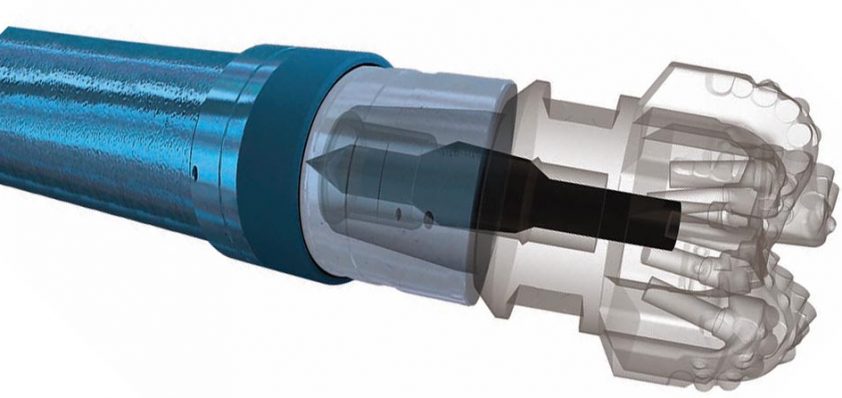 Global technology
NOV Downhole Eurasia Ltd operates as a division of its parent company National Oilwell Varco and is a market leader in the provision of both traditional and bespoke tools for complex drilling projects including directional drilling, fishing, well intervention, re-entry and well interventions.
Through a global network of strategically placed divisions, tool supply and service centres NOV services clients including Saudi Aramco, Schlumberger and Shell Oil Company. Other regular customers include major oil and gas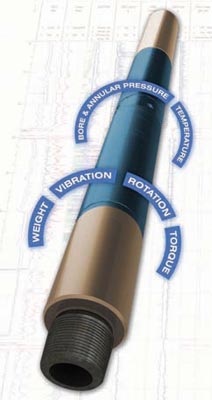 companies such as BP, ENI, Sino Gulf Energy, ExxonMobil, Weatherford, Statoil and Total.
National Oilwell Varco is a US public listed company listed in New York, founded in 1841 and its manufacturing, sales and services centres number more than 800 locations. These facilities allow NOV to reach its customers and deliver the highest quality customer-focused products and services that best meet the quality, productivity and environmental requirements of the energy industry. One such example of this is NOV Downhole's UK production facility, based in Gloucestershire, which produces specialised synthetic diamond drill bits. "NOV Downhole specialises in drilling bits and other drilling related tools, the objective predominantly is to reduce operators' drilling costs per barrel," says Gregor Ritchie, commercial director at NOV Downhole. "As a UK producer of synthetic diamond drill bits since the earliest prototypes in 1981, a significant proportion of NOV Downhole's revenue arises from this product line. In 2001 a breakthrough form of synthetic diamond component was developed at the Gloucestershire facility, and is now licensed worldwide to all major drill bit manufacturers. A significant royalty income continues to be earned by the UK company from this licensed diamond technology."
The benefit of high-density polycrystalline diamond material is that it allows for maximum thermal toughness and optimised open face volume achieved by reducing blade thickness while increasing blade height. All NOV tools are built to meet API (American Petroleum Institute) specifications, as well as the exacting requirements of the company's clients. NOV Downhole tools range in diameter from 3.5 inches to 26.5 inches, in steps of one eighth of an inch and to tolerances of 10/1000 inches.
Further to a comprehensive range of drill bits, NOV Downhole delivers a host of drilling technologies including its range of eTools and the Multiple Opening Circulation Sub (MOCS). The MOCS tool allows drilling fluid to bypass the BHA by porting directly to the annulus instead of flowing down through the drill bit. The ability to bypass the BHA is important in many cases, such as when pumping LCM (Lost Circulation Material) or acid pills, neither of which should go through the sensitive electronic equipment downhole. Most of the tools that are used to re-direct the direction of circulation are ball activated, which means that when the need arises to bypass the BHA, a ball is dropped that cycles the circulation tool. This can later be cycled again with another ball but the number of cycles is limited.
"The main benefit of the newest design of the MOCS tool is that it allows clients to cycle it as many times as they need. When something goes wrong in the drilling process this ability can become vital," explains Jan Erik Bree, product line manager for drilling tools. "Unstable wellbores where losses occur can require numerous treatments with LCM. The ability to spot as many LCM pills as required without having to trip out of the hole can make the difference in saving a wellbore and losing it. The response from our clients is very positive to the new MOCS tool, it is regarded as a welcome addition to the tools used downhole and the fact that clients can cycle as much as possible is a huge advantage when drilling more complicated, high risk wells."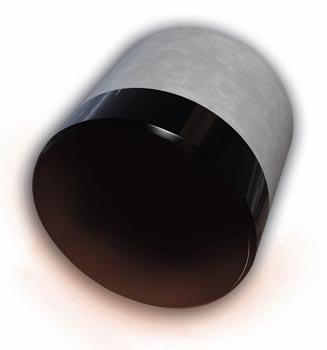 The MOCS tool has a host of applications in challenging drilling conditions including lost circulation, work-over and completions, horizontal drilling, horizontal acidizing and stimulation, and others. Its benefits range from its ease of use, the elimination of multiple ball drops, reduced non-productive time through to dependable performance.
As well as tools that facilitate effective drilling in increasingly challenging environments, NOV develops tools that supply environmental and diagnostic information that can be used to improve the efficiency to current and subsequent wells. The eTools range is an Enhanced Measurement System (EMS) that utilises the company's IntelliServ technology to stream downhole information to surface at high speeds. "We have two versions of the EMS tool," elaborates Charles Harkey product line champion for eTools. "One of them is simply a memory tool for recording data while drilling. This data is used post-well to analyse the performance of that well and then improve on the performance of the next well to be drilled. This product is commercially available now and we have had great success with it.
"We have also been doing a lot of work with an EMS IntelliServ wired drill pipe and running jobs where we are able to stream data from downhole to surface at high speeds," he continues. "Then we take that data to the surface and feed it back into the drill systems to improve performance. We have had a lot of success with this tool too."
In addition to simply collecting data, NOV adds further value to its products by analysing the collected data and determining solutions for increased drilling efficiency. This saves the client time and resources and builds a comprehensive base of knowledge that can be employed by both NOV and its clients. Through its globally established network of facilities and vast base of knowledge, NOV is a global leader in downhole technology. Throughout the rest of 2014 and beyond the company will continue to focus on developing drilling technology to address increasingly complex drill operations and will work with clients to ensure that NOV delivers the tools of the future.
NOV Downhole Eurasia Ltd
Services: Downhole tools and equipment