A breath of fresh air
The Novenco Group was established in Denmark in 1947, under the name Nordisk Ventilator in order to sell locally produced air handling units and fans. It began to operate as an agent in Norway i 1952, later expanding to sell its products and systems worldwide.
Today Novenco is among the worlds leading suppliers of heating, ventilation, air conditioning and refrigeration (HVAC+R) systems and the company continues to meet the rising standards demanded in this field.
Manufacturing a wide range of products and systems for ventilation and air handling, Novenco's products can be found in industrial, commercial, public and residential buildings, delivering a high level of reliability with low energy consumption. The company operates globally – Stephen Lawton, offshore divisional director at Novenco, outlines the company's main office locations: "We have production sites located in Naestved in Denmark, as well as Wushi in China. We also have offices, delivering services to the oil and gas industry, located in China, Singapore, Brazil, Norway, Italy and Denmark."
Novenco's products and services are marketed and distributed worldwide through a network of subsidiaries and carefully chosen agents. The business is represented in many countries, employs approximately 600 people and is continuously expanding, both in Denmark and abroad. Businesses across the Novenco Group share a common goal to offer environmentally responsible and energy-friendly solutions that meet even the most demanding global comfort and safety requirements.
The Novenco Marine and Offshore division (HMO) provides a wide range of heating, ventilation and air conditioning products and systems for merchant vessels, workboats, cruise liners, navy ships, yachts, offshore rigs, platforms and offshore-related vessels. This division has more than 60 years of experience and has carried out more than 12,000 installations.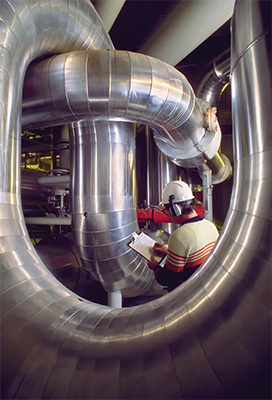 The Group's offshore division is responsible for worldwide projects involving offshore rules and regulations, including fixed and floating platforms, jack up rigs, FPSOs and offshore barges. The division handles projects ranging from HVAC component deliveries to complete turnkey projects involving HVAC system design, procurement and production of equipment, installation and commissioning and has both a reference list and reputation second to none in the industry.
Stephen outlines the company's main advantages over its competitors: "Our two main strengths are our flexibility and being a systems supplier with our own production facilities This means we can supply equipment to the most challenging offshore projects in Norway, as well as to the more standard oil platforms and vessels that are fabricated outside Europe. Very few of our competitors have their own production facilities, so this is a major asset to the company alongside our ability to find the best solutions to the challenges created by the different markets."
He goes on to outline some of the company's current projects: "We are working on four jack-ups and one floatel in Singapore at the moment, all turnkey, in co-operation with our local offices in Singapore. We have also just signed a major order for the Oseberg field refurbishment in Norway. These are projects with completely different requirements for both equipment and documentation.
Stephen forecasts that these projects will take the company into the future. However, as he explains, the recession has had some impact on the business: "The oil and gas division, which I represent, has seen very few negative effects from the financial crisis, whereas on the marine side, especially in China, activity has come to a virtual standstill in terms of ship building. We are now seeing projects begin to pick up again, so the business as a whole is in good shape."
On the research and design front, Novenco is also investing heavily in new environmentally friendly products and hopes to launch a new series of axial flow fans, which are unique to the industry, within the first half of 2010.
Finally, Stephen explains where he would like to see the company developing in the coming years: "Within the Oil and Gas division, there are a lot of interesting international projects coming up, already well into the front end engineering (FEED) phase. However, I do believe the financial crisis is going to continue to impact on the Marine division for some time to come. While some parts of the group are suffering with cancelled or postponed orders, the Novenco Group as a whole is able to play on its strengths and we stability overall in the marine and offshore global market place during the next three to four years. It is a matter of adapting to the climate and market trends and Novenco's global flexibility will ensure the company continues expanding as an international world leader in the field of ventilation, air conditioning and refrigeration."
Novenco Group
Services: Ventilation and air conditioning products