Ambition to succeed
When it comes to rapid growth coupled with in-depth industry experience and market ambition, there are few companies that can compete with Ocean Installer AS.
The company was founded in January 2011 and in just over three years it has made an impressive impact, growing from a fledgling business in 2011 to an internationally recognised and successful industry player today. As of 2014 Ocean Installer is headquartered in Stavanger, Norway as well as further offices in Aberdeen, Scotland and Houston, Texas, US. It has grown to around 240 members of staff and an annual income of $200 million with a forth backlog of close to $400 million within an impressively short amount of time. Furthermore, its employees are expected to grow to around 300 during 2014 and the company has also invested in two fully operational subsea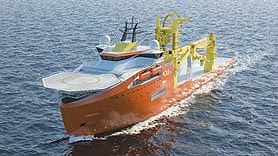 construction vessels during its history, with a third also expected for delivery during Summer 2014.
Ocean Installer enjoyed an extremely positive year during 2013 with its carefully executed growth resulting in the consolidation of its facilities and the completion of several expertly executed projects, as CEO Steinar Riise explains: "Carefully balanced, yet rapid growth has placed Ocean Installer in a position where it now bids on, wins and successfully delivers subsea projects in competition with major global subsea contractors. Since October 2013, we have further strengthened our organisation in Houston, staffing up for both tendering and project management activities. Moreover, we have sent our first vessel, the Normand Clipper to the Gulf of Mexico. Also, during the later summer and autumn of 2013, the company's Aberdeen office became a fully operational branch of Ocean Installer, executing its first four major projects in full."
From its Aberdeen office, Ocean Installer has earned a stellar reputation following the successful projects undertaken during 2013 for major operators including Shell and Talisman. Both the Normand Clipper and Normand Mermaid saw operation within the UK sector of the North Sea through the year with the Normand Clipper undertaking umbilical installation work in the Bittern field, which covered the installation of two new static umbilicals of 20.7 km and 18 km in length. The Normand Mermaid was responsible for the installation of a 1.5 km umbilical between the Arbroath platform and the Arkwright subsea manifold. "These projects represent two of the four projects executed from the Aberdeen office last year, in fact the job on the Arkwright field for Talisman was the very first," says Steinar. "I am very happy with the high standard of these Aberdeen managed operations and with the good client relations we are building through such high quality operation performance in the UK."
Not content to rest on its current success, Ocean Installer is keenly following the construction of its third vessel to allow the company to further expand its reputation and operational reach over the coming years. Charting the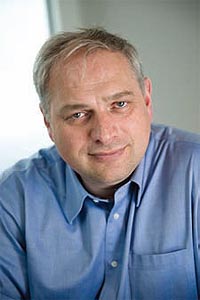 progress of the construction of the Normand Vision, Steinar comments: "The work is progressing according to plan and in January the hull arrived at the VARD yard in Søviknes, Norway for outfitting. Throughout the building process we have worked closely with our marine partner, Solstad Offshore, as well as key subcontractors, such as National Oilwell Varco and Huisman and we are very satisfied with the outcome of this process so far. Now we are very much looking forward to introducing the vessel to the worldwide market and our clients. The first planned offshore campaign is with Norske Shell at the Draugen field, then for Statoil on a subsea lines modification project slated for summer 2014."
The Normand Vision is scheduled to undertake a subsea umbilicals, risers and flowlines (SURF) contract with Statoil, valued at $55 million with options in excess of $95 million. The project will include SURF operations across various Statoil-owned fields within the Norwegian continental shelf and was finalised and agreed during September 2013. Project engineering and management is already well under way, with operations due to start during Summer 2014 and set to continue into 2015, 2016 and potentially 2017. The Normand Vision will enter the market as the main installation vessel for the project with the possibility of a small support vessel in operation to assist in the undertaking. "Normand Vision was designed exactly with this type of challenging North Sea contract in mind," says Steinar. "So we are very much looking forward to employing her on this project."
Ocean Installer has expanded impressively during the past three years and is set to continue in this tradition through a combination of exciting upcoming projects, like that of Statoil and a strong determination to become a key service provider within the global SURF market. "Ocean Installer is founded on high ambitions and since the company's inception in 2011, we have successfully met the demanding milestones we have set, one by one," Steinar elaborates. "We are naturally very happy with this achievement and the performance of the entire organisation. The company's focus has been and is still, to consistently build an ever more solid and robust company. I believe a key to Ocean Installer's success is its ability to attract and retain the right people, that is people with drive and ambition who take personal pride in and motivation from the development of the company."
Concluding on the company's aspirations for the future, Steinar reflects: "In 2014 we aim to achieve further organisational growth and we continue to build the company in all established regions by contracting and delivering complex projects. In terms of assets, we are focusing on a successful introduction of the Normand Vision as well as exploring sustainable solutions for further expanding our capabilities. The company's overreaching vision is to become a key service provider in the global SURF market and this will be our guiding objective over the next five years. In more concrete terms it implies further consolidating our position in the regions we currently have operations, as well as systematically working towards a broader global presence. Moreover, we will focus on further developing our asset base so as to include additional SURF capabilities, such as diving and rigid pipelay."
Ocean Installer AS
Services: Subsea construction