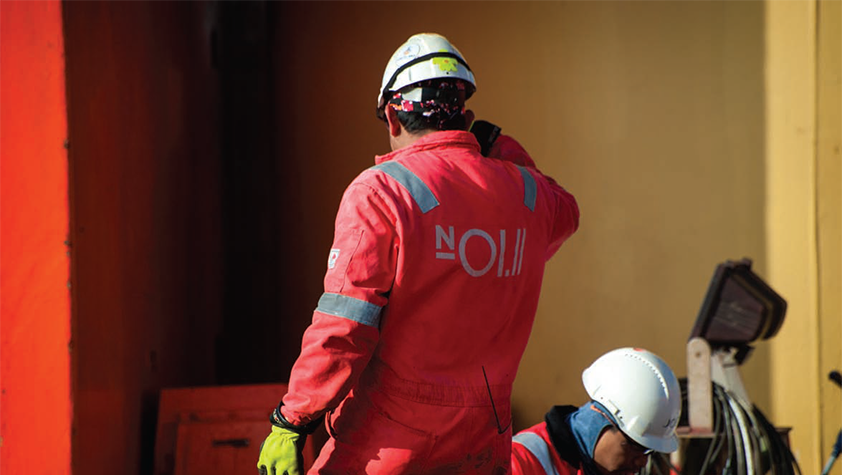 Planned growth
When European Oil and Gas Magazine last featured Ocean Installer AS the company was a little more than a year old.
Despite that, in the 15 months that it had been active the business had witnessed considerable growth in line with its key vision of being a leading service provider within the subsea, umbilicals, risers and flowlines (SURF) sector.
Since then Ocean Installer has continued to expand, as CEO, Steinar Riise, recently explained: "The company has undergone quite an overall development over the last 12 months," he noted. "One year ago we had 90 employees, one vessel operational on long-term charter, a backlog of 140 MUSD and offices in Stavanger, Norway. Today we have more than 160 people, a backlog of about 230 MUSD, offices in three different countries and two vessels operational. The most significant individual milestones have been the ordering of the newbuild construction vessel with Solstad, the opening of our Aberdeen and Houston offices, an exclusive alliance with McDermott and a contract with Statoil on the Gina Krog and Eirin fields that we have recently been awarded."
As Steinar highlights, the last year has been a period of significant success for Ocean Installer. In particular, the EPCI contract the company was awarded from Statoil ranks highly. "We were awarded the EPCI contract in March this year," he says. "It is for subsea installations and tie-in operations at the Statoil-operated fields, Gina Krog (formerly Dagny) and Eirin, and it represents a key win for us, particularly as Statoil is the biggest operator on the Norwegian Continental Shelf and therefore a very important client to have.
"Furthermore, this type of EPCI project is at the heart of our expertise and brings us significantly closer to our goal of becoming a key EPCI player in the North Sea subsea market. The onshore engineering and project management for this project is now in the startup phase and we are very much looking forward to developing a solid working relationship with Statoil."
Building relationships is an important part of Ocean Installer's business, as it looks to always work co-operatively with its clients and other companies. An example of this is the alliance that the company has formed with McDermott, as Steinar explains: "This exclusive alliancewas established in response to increasing rigid pipelay needs in the North Sea subsea market and shows, in my opinion, how it is possible for two companies to join forces to meet clients' needs in a more targeted manner.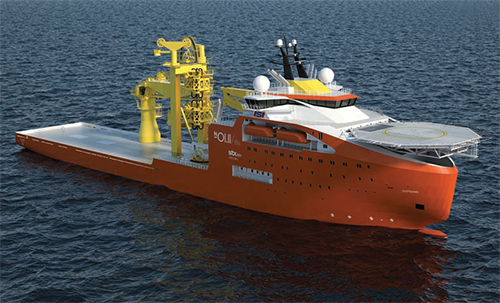 "The agreement entails that Ocean Installer and McDermott will jointly bid on and execute rigid pipelay projects in the North Sea by combining the well-established and competent Ocean Installer North Sea organisation with the worldwide resources and experience of McDermott. Although we have yet to pursue concrete projects within the framework of this agreement we are in close dialogue with McDermott and believe this alliance to have a great potential to become a functional and operative co-operation structure, as well as to serve as a foundation for further collaboration."
Steinar believes that being awarded contracts such as these is largely due to the reputationthat Ocean Installer has achieved as a result of its core strengths. "The ability to deliver rests on three main factors: assets, people and project management capabilities," he enthuses. "We are where we are today because we have managed to secure efficient, high quality assets and experienced, competent people with excellent project management skills, and because clients, employees and subcontractors trust that we will manage these vital resources well.
"However, where we set ourselves apart is that we can combine these mature characteristics with the advantages of a smaller organisation, such as more direct lines of communication and less bureaucracy, efficient cross-departmental co-operation, a high degree of senior staff, and an involved management team. To our clients this means cost-effective operations, efficient project management and experienced project teams with direct access to very senior staff."
Naturally, with this attitude growth is continuous at Ocean Installer. Accordingly, thebusiness has recently opened a new office in Houston, US, in order to act as the focal point for its Gulf of Mexico operations and has moved into a new, larger headquarters building in Stavanger. "Additionally, we placed a joint order for a new vessel, named Norman Vision, around a year ago," adds Steinar. "It is quite a unique project in that Ocean Installer, Solstad and the shipbuilding company, VARD, have worked extremely closely throughout the process. It has been very important for Ocean Installer to play an active part in the specification, design and build process of the vessel in order to ensure that its capabilities fit closely with our growth strategy. The result of this co-operation is a vessel that supports our objective of serving the SURF EPCI market in the North Sea in a targeted manner, while also being very well suited for global operations.
"Over the coming year our main focus areas will be to further develop and consolidate our position in the North Sea market, and establish ourselves as a player out of Houston, which means we will be focusing on the development of assets and organisation, and on winning and delivering projects," he says, looking to the future. "Our overall vision is to become a key service provider in the global SURF market and, over the next three to five years, expand geographically. It is, however, important for us to take a step-by-step approach to this expansion, developing the organisation as needed and making sure that we are set up for every move that we make."
Ocean Installer AS
Services: Subsea services