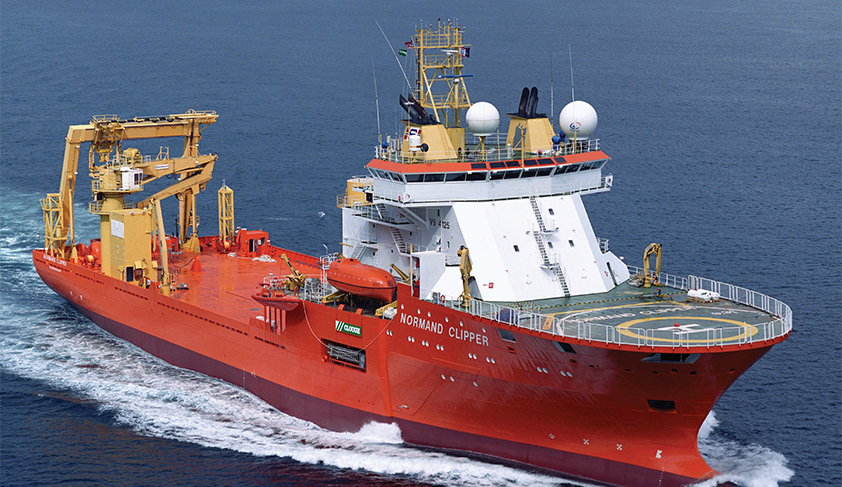 Great ambition
Although Ocean Installer AS was only incorporated in January 2011, the company has made great strides in the last 15 months, growing from a staff of just CEO Steinar Riise to 85 personnel today.
The company's ambition is to be a key service provider within the subsea, umbilical's, risers and flowlines (SURF) sector. Based in Stavanger, Norway, Ocean Installer has worked hard since its conception to establish the required organisations and systems, as well as approvals for its various markets, to serve this segment on an engineering, procurement, construction, and installation (EPCI) basis.
In terms of core business, Ocean Installer's capabilities include subsea installation of
structures, flexibles, umbilicals, risers, rigid flowlines, spools, survey, and a full range of light and heavy construction work. In order to deliver these effectively, the company has taken its first steps in establishing a vessel asset base by signing a charter party agreement with Solstad Offshore ASA for the construction support vessel (CSV) 'Normand Clipper', and light construction support vessel (LCSV) 'Normand Mermaid'. The agreements for both vessels run for a fixed duration of five years, with options to extend, the first of which begins in quarter two of 2012, and the second in quarter one of 2013.
Having been a long-term employee of Subsea 7 prior to the foundation of Ocean Installer, Steinar is well aware of the major presence this organisation has in the subsea industry. "In terms of customer profiles, Subsea 7 and Technip are clear leaders in the market with a wide global reach. There are then a number of medium-sized players, which have a more niche role in the SURF market, and a lot of smaller companies looking after the inspection, repair and maintenance (IRM) markets," he notes.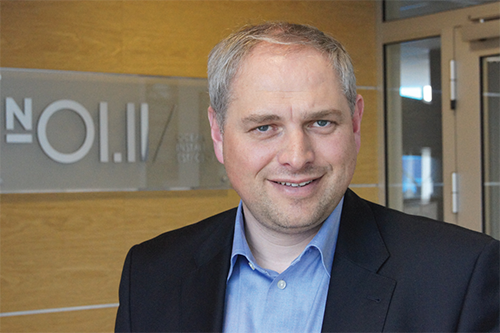 Specifically, Ocean Installer is currently mobilised to carry out work within the North Sea, where the company sees substantial demand. In fact between 2010 and 2014, Ocean Installer projects the potential for activity in this market to double. Elaborating upon the strengths of the company, which have enabled it to grow so quickly to date, Steinar says: "The business is based upon extremely qualified and experienced people coming together. All of the success that Ocean Installer has achieved since January last year is based upon the individuals we have on board, many of whom have long track-records and expertise in running major SURF and EPCI projects across the globe."
The company has also had substantial financial support from its primary owner, HitecVision, which is a private equity fund and leading investor into the international oil and gas industry. "Establishing the company has been an extremely capital intensive process, and so the biggest challenges we have faced are in securing the financial capital required to do this, and the right team in order to deliver on the first contract. HitecVision has a long track record of building solid companies, this has made it possible for us to establish the capital required to achieve this. Our next challenge now is to consolidate our position in the EPCI market and establish the company as a favoured provider of these types of services," explains Steinar.
As a result, Ocean Installer has been successful in achieving not only its first contract in its home market of Norway, but also a major project in the UK sector. Awarded to the company by Xcite Energy Resources Ltd, the contract covers the installation of two oil export pipelines from the Rowan Norway production jack-up to a shuttle tanker, for the Bentley field. Ocean Installer is current mobilising its taskforce to begin installation from early May, with the option to also retrieve the system later this year.
Meanwhile, the company is also progressing with a significant two-year contract with A/S Norske Shell covering EPCI services in the further developments of the Draugen field. The project is foreseen to begin with immediate effect and is planned for completion in 2014. Ocean Installer will be responsible for all phases of the operation, from planning and engineering to installation and establishment of connections. This includes approximately 18.5 kilometres of oil production and gas lift flexible flowlines and jumpers, 21 kilometres of umbilicals including pull-in to the Draugen Platform, procurement and installation of a T-manifold and protection covers, and detailed engineering.
Both of these contracts represent major achievements for Ocean Installer at such an early stage of its development, and serve to establish the company as a tier one player in the subsea construction market. With ambitions to continue to grow rapidly, Ocean Installer is already making in-roads into establishing a new office in Aberdeen to help capitalise upon the North Sea sector, as well as looking at other prominent locations within the Gulf of Mexico, Brazil, and the Asia Pacific to bring its capabilities to the wider market.
Ocean Installer AS
Services: Subsea construction