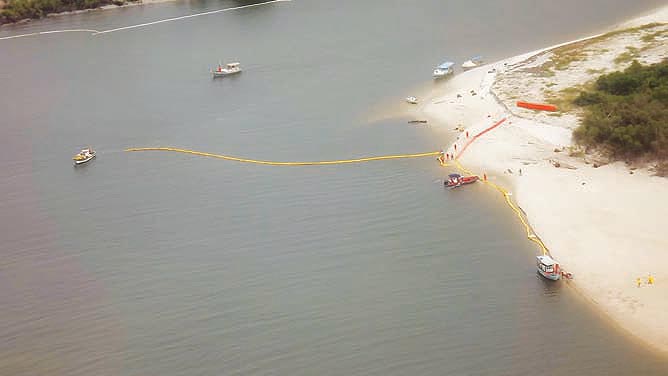 Sea sense
Specialising in emergency response services, both on and offshore, Brazilian firm OceanPact has worked with all major oil companies operating in Brazil.
Involved in many of the most notable critical environmental response operations over the last decade, including the largest ever oil spill in the Gulf of Mexico, OceanPact is a trusted provider of exceptional support in the biggest emergencies.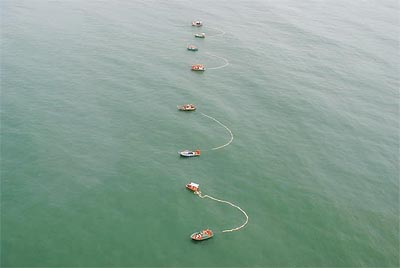 Backed by reliable, efficient and innovative solutions, OceanPact has developed a strong reputation for superior services; these include consultancy, Nautical Institute certified training programmes, vessel charters and operation, and emergency response management. Furthermore, the company offers the provision of specialist crews and competent, highly qualified personnel as well as marine survey services such as oceanography, geotechnical and geophysical studies. With ready-to-hire specialist crews and personnel based in Brazil and abroad, the OceanPact team consistently delivers innovative, safe and efficient solutions.
A provider of world-class emergency response, OceanPact offers 24/7 availability via its standby alert teams and fully operational emergency response centres. It also offers an integrated solution that includes oil spill response and clean up services for Tier one, two and three incidents; oil spill recovery vessel (OSRV) operations, containment booms and oil recovery equipment maintenance and systems. Furthermore, as a company operating in dangerous environments, OceanPact operates in compliance with all relevant environmental, marine and coastal protection policies; a commitment that has partly been developed through close relationships with environmental agencies. On top of this, the company has a strong reputation for adhering to stringent QHSE regulations and delivering projects without incident or impact, both on time and on budget.
Aware that a company is only as good as its last project, OceanPact is dedicated to continued improvement in all areas of the business and invests huge sums of money into the development of technological innovations. For example, it has created a qualification programme to comply specifically with Brazilian legislation and client demands within the oil and gas industry. Furthermore, it has developed and patented the spiral configuration boom, developed the oil spill contention vessel operation simulator, and improved environmental protection and safety through design and technology enhancements.
To deliver these innovative solutions and provide high quality services OceanPact has recruited, trained and managed an expert team of professionals within a number of business segments. Following the implementation of safety procedures by customers such as Petrobras, the company has established a group of HSE supervisors and assistants to operate onboard seismic vessels. Moreover, the company also has specialist crews of helicopter landing officers, oil spill co-ordinators and radio operator crews.
Keen to expand its presence in both Brazil and further strategic locations around the world, the company has developed complementary joint ventures and partnerships with well-renowned organisations; these include O'Brien's do Brasil, a joint venture between OceanPact and O'Brien's Response Management, a North American global leader in emergency management. Focused on supplying companies operating in Brazil with superior world-class practices in the management and execution of emergency response services to environmental incidents and disasters, O'Brien's do Brasil integrates the core strengths of each company in relevant areas such as consulting and
emergency management.
O'Brien's do Brasil's comprehensive structure of services ensures clients achieve maximum resilience so they can further increase efficiency during preparation, response, communication and recovery. More specifically, the services include regulatory plan preparation, literacy training for crisis and emergency, assisting management with incident response and conducting exercises. Indeed, by merging the knowledge and experience of three renowned companies, all of which boast an excellent reputation in Brazil, the partnership can offer best-in-class services and take advantage of a booming Brazilian market.
In addition, the company has further expanded its presence in Brazil through a joint venture with specialist survey services provider Gardline. Announced in April 2013, Gardline Marine Sciences do Brasil SA is a 50/50 strategic partnership between the two companies and will involve the integration of both firms' marine competence and resources to take on marine survey projects in Brazil. Focusing on the provision of wholly integrated survey packages that will include geophysical, hydrographic, oceanographic, geotechnical and environmental surveys, the joint venture's services will include 2D seismic exploration, shallow gas hazard analysis, seabed mapping and 2D/3D high-resolution data acquisition. Having worked together previously on a ground-breaking project for Petrobras in 2012, which involved mini-CPT data and vibrocorer samples being acquired for pipeline route design for the very first time, the two companies anticipate high levels of success.
Committed to adopting the best possible business practices in a wholly compliant and innovative manner, OceanPact's joint ventures and partnerships not only surpass the expectations of customers, but also satisfy the demands of shareholders, collaborators and partners within the industry. Moreover, the company ensures ongoing explorative developments and the exploitation of coastal and marine resources while maintaining its focus on safety and sustainability.
In line with these recent strategic partnerships, OceanPact has signed a contract with Wilson Sons Limited for the construction of four OSRVs, with a recovered oil storage capacity of 1050 cubic meter, a length of 67 metres and a beam of 14 metres. Built in Wilson Sons' shipyard complex in Sao Paulo, the vessels will be due for delivery in 2015 (first vessel) and will ensure OceanPact has the fleet in place to respond to any incident or emergency.
OceanPact
Services: Seismic survey and marine environmental services