Oceanwide Offshore Services
Personnel best
Since its establishment in 1976 Oceanwide has been widely recognised as a leading specialist in the recruitment, temporary placement and secondment of maritime staff.
The business, which operates as a subsidiary of the Dutch Humares Group of companies, is active in a number of maritime sectors, including oil and gas, inland and merchant shipping, and the fishing markets. Its innovative approach to the market means it is capable of providing permanent and temporary personnel as well as assisting its clients with the recruitment and selection of senior staff.
Justus Dalenoord, managing director at the company explains a little more about the business: "Oceanwide Offshore Services is a manpower provider predominantly operating in the upstream oil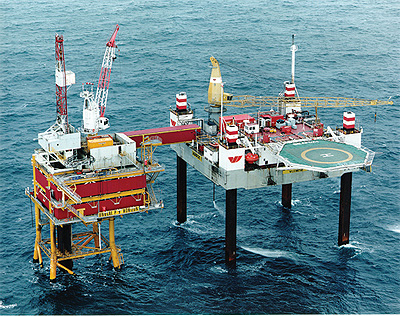 and gas industry. We provide personnel on a global basis from 22 offices on four continents, including locations in Russia, the Philippines, Ukraine, Belgium and Houston. Our headquarters site is here in the Netherlands where we also have a large heliport facility from where our staff go offshore to work on production platforms for the likes of Chevron and the Dutch division of Shell. At present we are most active here in the Netherlands, but we are always looking to expand elsewhere."
It is this global presence that Justus believes to be one of the key strengths of Oceanwide. "It is very important to us that we are located at every location nearby an oil and gas facility, nearby all important global personnel sources, or where there is the most activity in the industry," he explains. "And if you look at the current areas where our offices are based, we are there – directly there in terms of opportunities and business. This means that we can very promptly provide personnel for any type of operation, whether that be construction or maintenance people, or skilled engineering or project services workers."
Oceanwide has been active in the offshore sector for more than 30 years, and during that time has built an excellent reputation for providing highly experienced personnel for a multitude of jobs. For example, for offshore drilling and construction platforms the company offers technical and operational personnel with all of the relevant qualifications, together with catering and facility staff where needed. Additionally the business offers drilling and construction crews for rig work, and also skilled crews for on board dive support vessels, AHTS vessels, and offshore supply vessels.
Justus elaborates on the company's typical customer base: "The large majority of our clients are oil and gas owners and operators who approach us for white and blue collar workers. We have an incredibly large personnel database available, featuring some 200,000 CVs and we also use various web based recruiting and personnel management programmes. Having such a broad range of skills makes us a very attractive option for oil and gas companies as we can not only help with the engineering side of a project, but the commissioning and running side of it as well."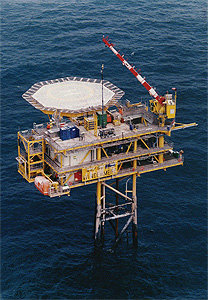 Most recently, Oceanwide has been involved in a number of projects in and around the North Sea area. "We've recently signed a contract with a Dutch client called Jack up Barge, and this is for the provision of personnel for a full platform service," says Justus. "This type of operation involves the complete manpower needs of the client, including the catering services. We have also had a request from another of our clients to provide manpower for its operations, and in this instance we have successfully joined with a local agent. Although these projects are in the Netherlands we are always willing to look further afield for work, and most recently have been considering some potential operations in Tripoli in Libya."
Much of Oceanwide's success has been due to the fact that the business has always aimed to be innovative in its recruitment policy, and quick to react to the ever-changing market needs. A good example of this is the company's latest online recruitment service, which Justus is keen to highlight: "In this instance we carry out online recruiting events for clients whereby we search and select candidates for permanent positions and upload them. Following this, the client can search this database and chat online with the possible employees as well as give and receive various presentations. So far we have found this to be a very successful approach."
Despite the recent financial crisis that has threatened industries around the world, Justus remains confident that Oceanwide can maintain its excellent business record: "We have always worked very closely with our clients, and because of this we know exactly how their operations are going to continue and the personnel that they may need, so hopefully we are well placed to anticipate any changes in business levels. Being part of the Humares group is also very beneficial for us not only financially, but also due to the fact that we have regular international management meetings where we can share our expertise and news.
"We already have an excellent reputation and history in the areas of operations and maintenance manpower services, and in the coming years I hope that we can further grow in the engineering services personnel sector. With a number of new and exciting projects predicted for 2009, including the Libyan work and a project in Angola, I am confident of further growth for the foreseeable future," he concludes.
Oceanwide Offshore Services
Services Personnel provision